Everywhere we went in Toronto, the lighting was notable and fabulous…..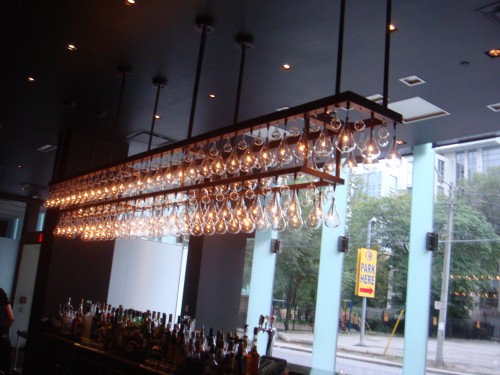 Setting out along King St. heading west…..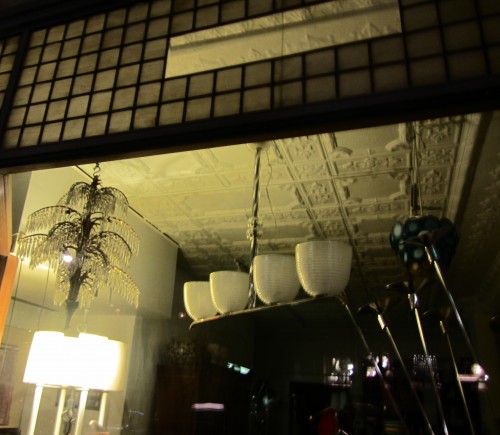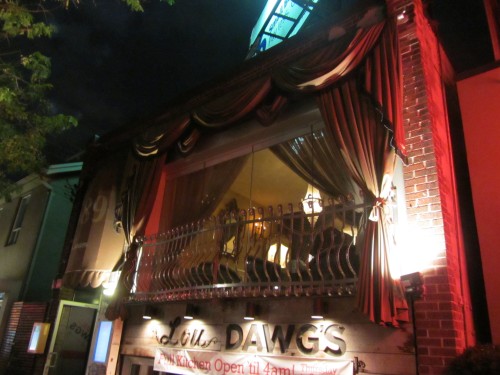 Pretty soon we came upon this amazing shop called Soma Chocolatemakers. As soon as you walked in, you knew it was different.  They made all the chocolate right on the premises from the bean and it's got to be some of the best chocolate I've ever eaten….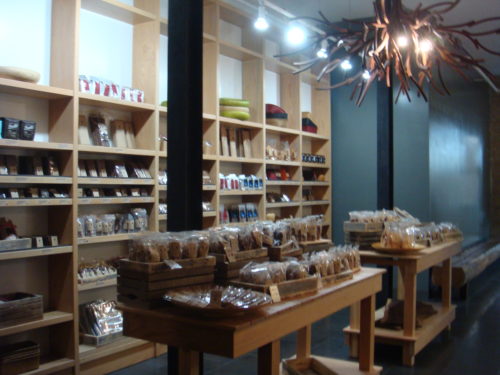 We're officially on the chocolate anti-oxidant diet….:)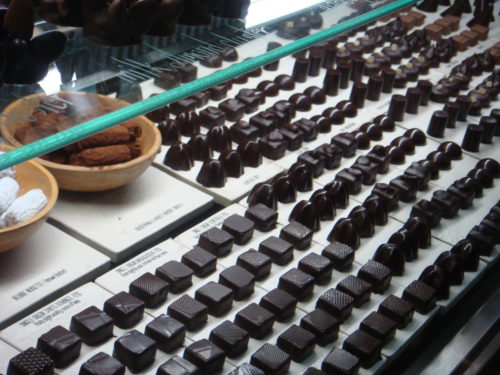 To die for hot chocolate…..just like the movie Chocolat…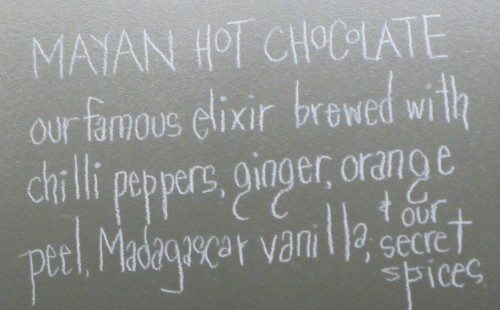 More treats….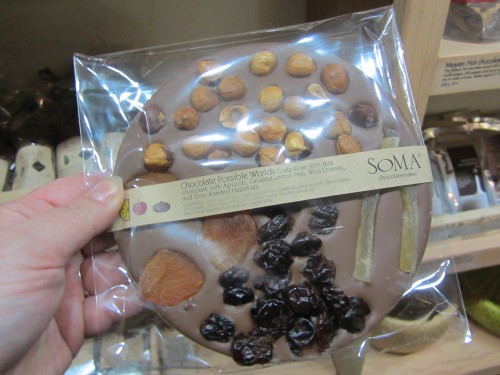 The very best things in my opinion were the "Starry Night" salted chocolate and the juicy Seville orange slices dipped in dark chocolate….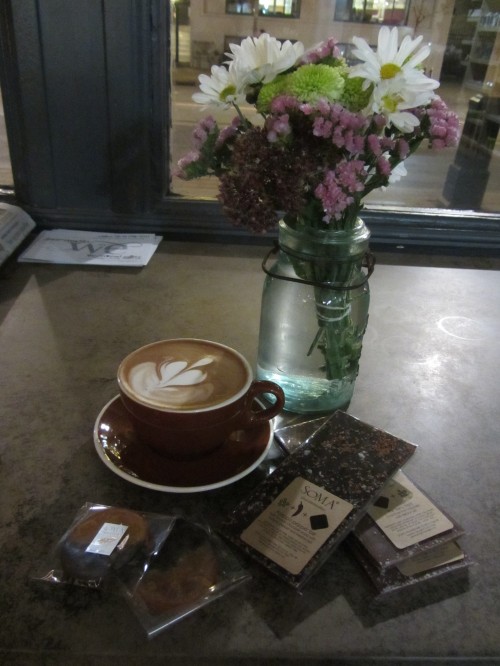 While I may be 'salty and fickle'….do try some salted chocolate…..Lindt makes one, and Starbucks has a Salted Carmel Mocha…it's delicious!
Cherry Velvet XOX