Have you ever wondered how Cherry Velvet makes our skirts so fabulous & full? The answer is….crinolines!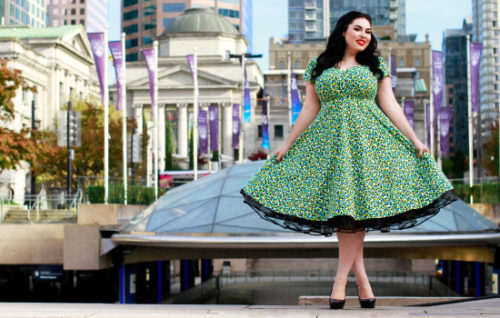 What is a crinoline?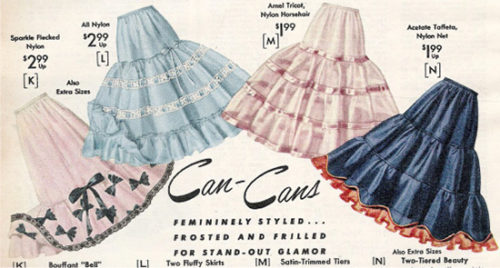 Popular throughout the 19th century, crinolines are a stiffened or structured petticoat (aka "underskirt") designed to add volume under a woman's skirt, highlighting & emphasizing a woman's waist. During the late 1940's, crinolines saw a huge revival, thanks to fashion trends such as full circle skirts. Some argue that the the crinoline revival is one of the first examples of Postmodernism in the Fashion industry.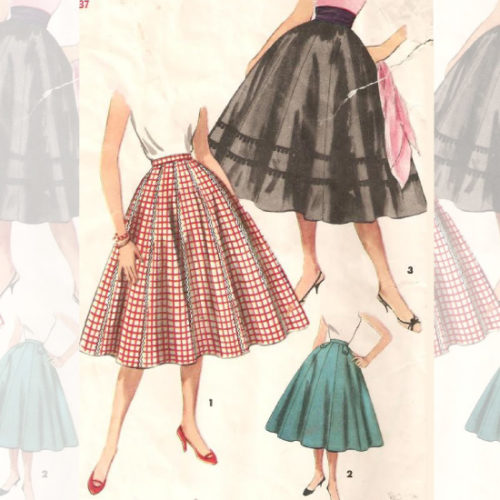 What are crinolines to Cherry Velvet?
To us, crinolines go with our dresses like Cherry goes with Velvet! Many, if not most of our dresses are designed with the crinoline in mind. While our dresses make a gorgeous statement on their own…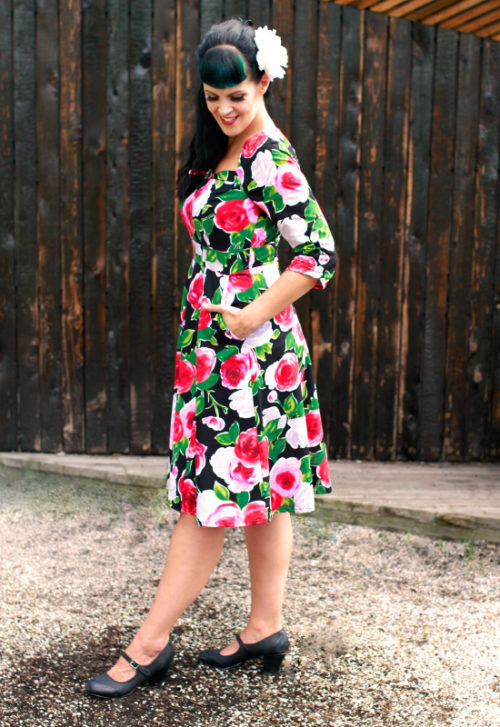 …Nothing says Va-Va-Voom, like a crinoline in bloom!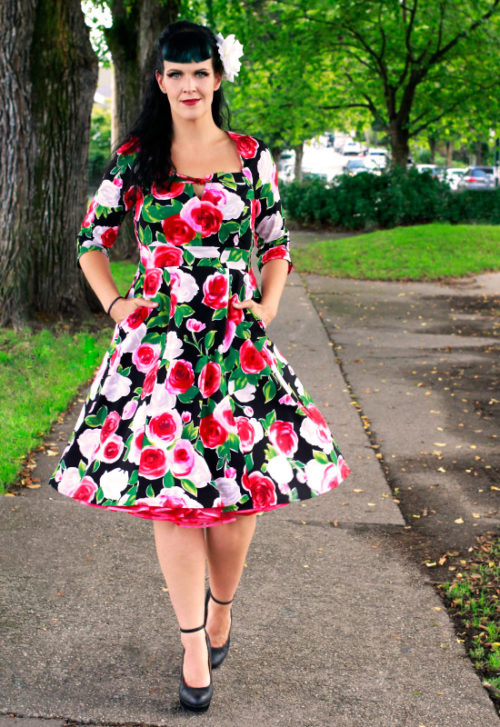 While we've always carried the netted crinoline:

We are pleased to offer our girls a new crinoline! Made of  35 yards of luxuriously soft chiffon (pictured here in "Cinnamon Heart" & "Blue Rasberry".)

While both the netted & chiffon crinoline provide great volume under our skirts, our brand new chiffon crinolines are 3″ longer and includes an impressive 100 yard ruched ruffle trim. That's almost as long as a football field!
Can you see the difference between the two?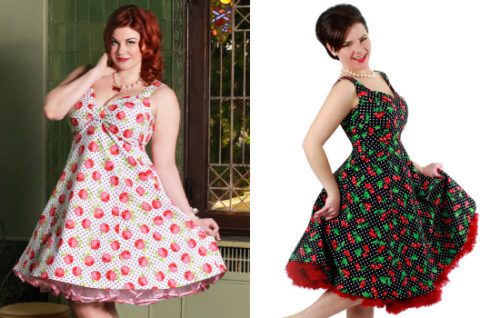 Check out all the colours we have available now!
Bring some pouf to your Cherry Velvet dress today!
XOX Cherry Velvet