We recently made an addition to the Cherry Velvet Tree and we wanted her to get pumped about our dresses. What better way to do that, than to try them on! We spent the day giving her a little makeover and we think she looks STUNNING! Don't you think so?
Thank you so much to Katie of Pout Beauty for doing such an amazing job on Hair & Make-Up.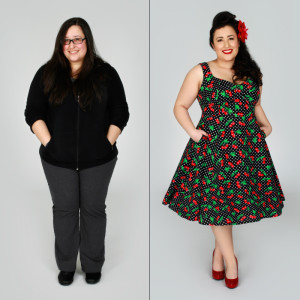 Dawn is wearing Doris in Black Cherry Dot
While we were shooting, we tossed a few questions her way and she handled them like a pro. Without further ado, let's get to know Dawn!
Tell us a little about yourself. Outside of the office, what definitively makes you Dawn?
Up until fairly recently, I've been a student for most of my life, while juggling a full time position as an aspiring author. I like words! I like books! I also spend a lot of time on the computer, gaming and learning stuff off the internet.
What are you looking for in a dress? What's your favourite dress so far?
I don't wear dresses very often, but when I do, I'm always looking for something that will make a statement and keep me comfortable at the same time. My favourite dresses so far are Brigitte & Brooke. At 5'1, I love that the hemline on the Brigitte is just a touch shorter, so it hits me perfectly at the knee. As for the Brooke, I absolutely love the full skirt. Nothing makes you feel more pretty than twirling around in such a lovely dress.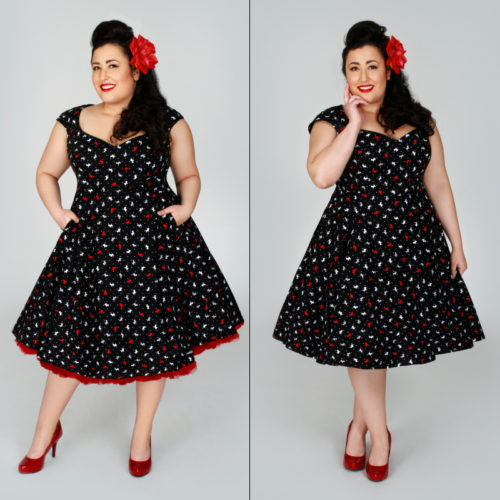 Dawn is wearing Brooke in Scotty Toss
What's your favourite part of working for Cherry Velvet? If you weren't working here, what would you be doing?
Having worked in the Automotive Industry for 6.5 years, it is SO refreshing to work in a creative environment in the women's fashion industry. The best days at work are when I get to be a fly on the wall during photoshoots in our studio. It was neat to show off my Cherry Velvet in front of the camera for once! If I wasn't loving it here, I think would be writing fiction or learning how to draw! Something creative, for sure.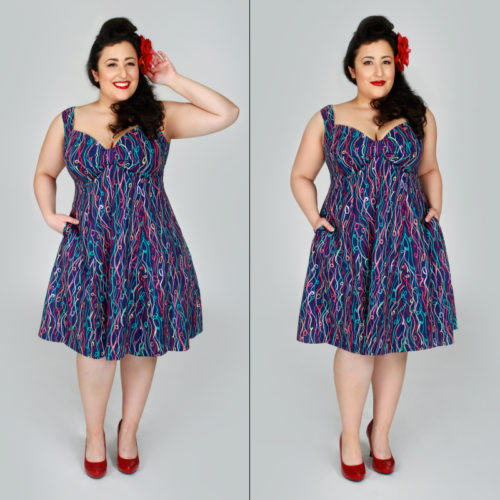 Dawn is wearing Robin in Silly String 
Tell us a fun fact about yourself!
I'm a gamer geek! I love spending time gaming online. I could easily spend my vacation days exploring the World of Warcraft, casting healing spells and vanquishing ogres with my guild.
We had so much dressing Dawn up. Thanks to Logan, our Media director, for taking such amazing shots!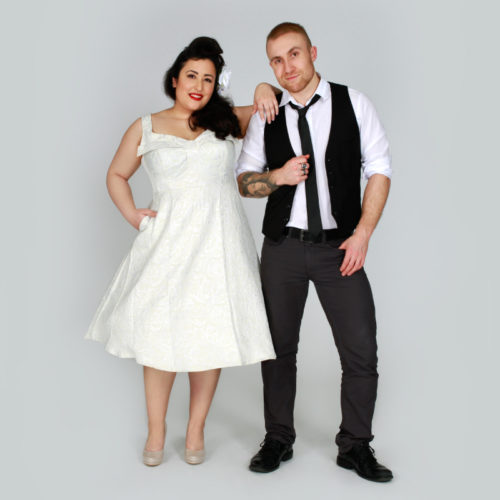 Dawn is wearing Elly in Ivory Pearlized Jacquard. Logan is wearing whatever was clean at the time. 
Welcome to the team, Dawn!
XOX Cherry Velvet