When you've been in business for 14 years, you get to meet and work with people from all walks of life. Sometimes they come, sometimes they go, and sometimes you get lucky and they come back around again. Flashback five years ago to the very beginning of Cherry Velvet and enter: Barb Wilkins, a key member of our original team.  Barb's ideas and contributions are what helped conceptualize the Cherry Velvet brand, so we're very excited to announce that she's coming back to work with us! Long time Cherry Velvet aficionados might remember that the second dress we ever made was named Barbara. It came in some amazing iconic prints like Good Luck Tattoo, Sugar Skulls, and Party Dots. Barb rocked that dress literally and figuratively!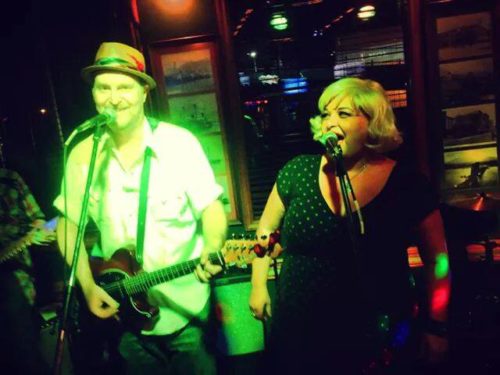 If you're from Vancouver, you may also remember Barb was the owner of the original Bodacious store on Main Street. Having been a plus size retailer for so many years, she has a keen understanding of women's bodies and issues around buying clothes. She's a plus size fit expert! 
If none of this rings a bell, you might have met Barb at our Pucker Up party. She was the lead singer of our guest band. When we said Barb rocks we really meant it!
But if you've somehow never crossed paths with Barb, perhaps you will be lucky enough to experience her warm and enthusiastic energy when you come by to shop. Or, possibly, Barb will be the one to help you when you need customer service. She'll be at our shopping night on Friday from 5-7, so come by to meet her and check out all the amazing new dresses!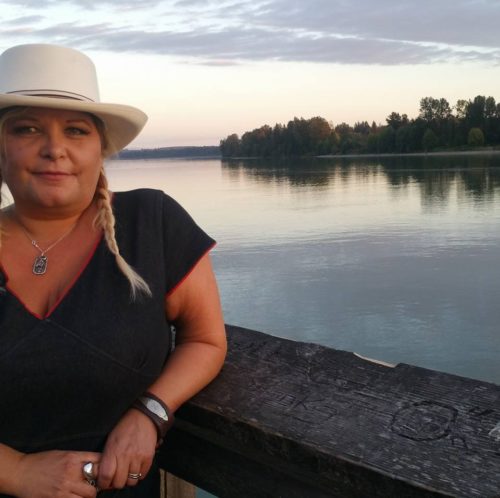 Welcome back to our team, Barb! 
Shopping dates this week:
Friday, March 24 from 2-7 pm
Saturday, March 25 from 11-5
1635 Powell Street, Vancouver BC. Parking available on the street our front (please check the parking signs) or in the lot off Woodland Dr. beside the Flag shop.
XOX Cherry Velvet