We're well into 2016 and we've hit the ground running here at Cherry Velvet HQ. We wanted to give a quick update on what's going on in the coming weeks!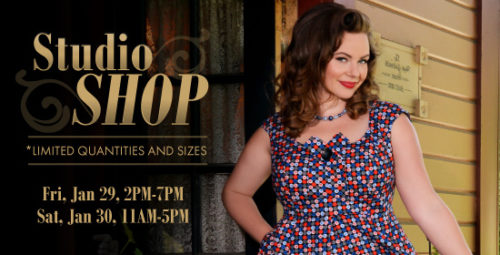 It's the first open Showroom Shop of the year! While we're usually open by appointment only, we periodically like to open our showroom to those who are unable to make an appointment during our usual Monday-Friday (10am-4pm) office hours.
We are pleased to be opening up our showroom at the end of January! Feel free to drop in for a visit on:
Friday, January 29: 2pm-7pm
Saturday, January 30: 11am-5pm
For those unable to visit our showroom, don't fret! We'll be offering some specials online, just for you 🙂 Stay tuned and keep updated by liking our Facebook page.

The last couple of years, Cherry Velvet has had a delightful time participating in the WWIN Show and are excited to be participating in our 5th show. Held at The Rio in Las Vegas, this is a week- long show for buyers to have access to a full selection of Womenswear collections from retailers all over Canada & the US. It's an amazing event and we've met some fantastic stores who love carrying our dresses. Our designer, Diane, will be busy as a bee unveiling some early pieces from our Spring Collection. We're excited to introduce our dresses to a whole new audience!
Cherry Velvet Spring 2016
For Spring, we're releasing some of our favourite dresses in a variety of smashing prints.  Look forward to dresses like Brooke & Doris (with more to come!) in charming animal designs like Aqua Cat faces and Deer Butterfly along with some fetchingly bold geometric prints like Tangerine Stardust and Silly String. We've also found a beautiful floral border print in two gorgeous colours.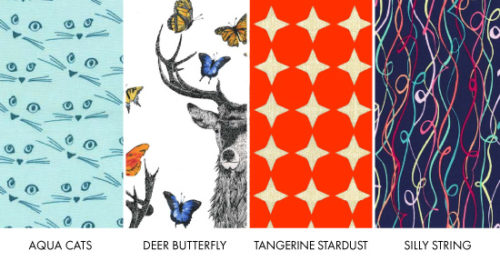 Wait 'til you see these prints on our dresses!
New Crinolines available!
If you missed our announcement, we recently stocked our Crinoline section with new Chiffon crinolines in Black as well as a sugar rush of colours!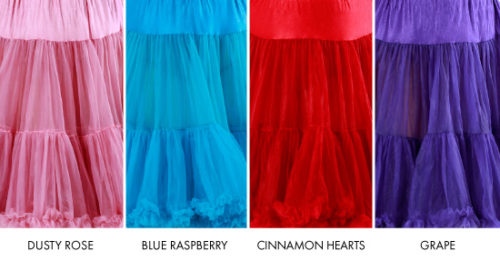 We are currently offering these new deluxe crinolines at an introductory price of $99.
Due to limited quantities currently, we will also be offering pre-orders at the same price until the end of January! Have a peek, let us know what you think! 🙂
XOX Cherry Velvet