Many Cherry Velvet customers are not aware of the story behind our brand. It actually started with a very different business. Our brand designer, Diane Kennedy, purchased an existing pattern-making company called Fashionmark Solutions in 2003. What was Fashionmark Solutions? It was a business that provided pattern management services to the apparel industry both locally and internationally. Since it's inception in 1996, Fashionmark used the latest available technology to provide its customers with accurate patterns, expert grading, detailed specifications and efficient markers. Starting the process solely from a designer's sketches, Fashionmark was one of Vancouver's leading industry pattern makers by turning many up and coming designers visions into full-fledged fashion brands.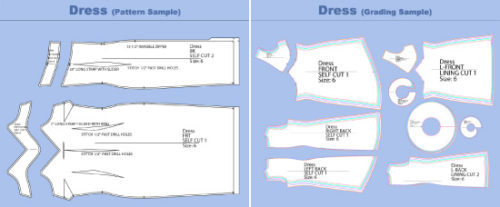 After nearly 20 years in business, Fashionmark boasted an extensive client list. One of the company's biggest clients was the Vancouver-based fashion brand Lululemon. Diane Kennedy was the exclusive pattern maker from the beginning and during the formative years of that company. For many years Fashionmark did all of their patterns, grading and markers. Eventually, Lululemon grew to the extent that they moved their pattern making in-house, but Diane Kennedy and her keen technical skills were an integral part of the brand's early growth. Other yoga companies such as Karma and Tonic ; outerwear brands  Arcteryx, Patagonia, Helly Hansen, Nordica and children's wear brands Flora & Henry and Please Mum all used Fashionmark services. They also made the first several seasons of patterns for the fashion brand Tibi. After a long tenure, Fashionmark contributed to the success of many clothing companies including many local brands not as well known as these.
Diane's dream has always been designing fashion and making clothes that look good on the female form. While she's had years of experience making patterns and designing for all different sizes, her passion is designing for women sizes 10-12 and up.  Being a curvy woman herself and also shorter stature, Diane understands this very well. In 2007, Diane took her love of design and started her own brand, Diane Kennedy, using the soft, draping bamboo fabric that clients and DK enthusiasts have grown to love. Then in 2011 she started Cherry Velvet with just one dress called the Charlotte that came in 10 different prints. When they sold out in just a few short weeks, she knew she was on to something really needed in the marketplace.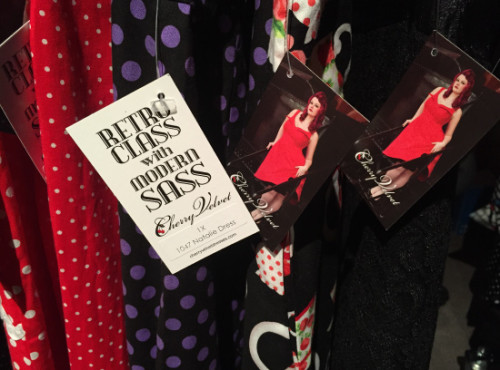 While Fashionmark was the beginning of the story, it is definitely not the end! Just a few months ago, Diane sent off her last patterns and closed down Fashionmark to focus exclusively on her successful in-house brands, Diane Kennedy and Cherry Velvet.  Fashionmark Solutions provided customers with pattern making for many years, and it gave Diane a strong secure position in the industry where now she is able to pursue her first love; designing!
XOX Cherry Velvet