It's been a long, dark, and dull winter here in Vancouver and many of us are looking for the bright glow in the gloom. Lately I've been giving the idea of wearing more colour a lot of thought. Like, why am I choosing a dark colour today? Brighten me up, baby!
When I go to the salon to get my nails done (you know, that amazing shellac stuff that last and lasts) I spend an inordinate amount of time choosing from the delectable colours on display. Such an easy way to brighten up! I pick some luscious juicy pinks or reds, or go a little crazy with green sparkles like I did for St. Patty's day. But is this enough, I think? NO! I'm craving something more. I want to be bright from head to toe… bright like a beacon in the fog.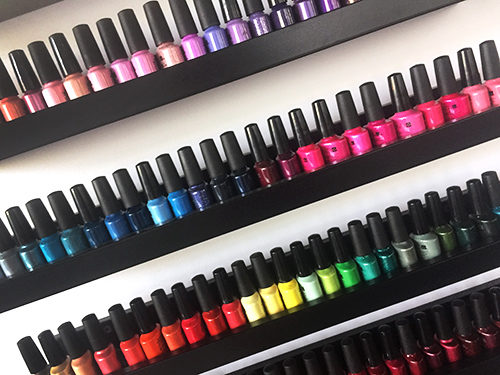 For years, colour theories abounded. Do you remember what your 'season' is? Carole Jackson's wildly popular theory called Colour Me Beautiful, a book that reduced your colour palate to only those supposedly compatible with your skin tone. Maybe you remember the advice: choose a "non-memorable" colour for your clothes. The theory was that no one would remember what you wore, so you could wear it again another day.  For almost a decade, What Not to Wear's Clinton Kelly and Stacy London put every single woman who appeared on their program in the same dark denim and black blazer outfit. It's dull, I say!  Any time someone tries to dictate what colour we're allowed to wear, resist! Instead, why don't we simply choose the colours that make us happiest?
Even before the weather catches up to this feeling of bright exuberance, as the flowers pop their happy colourful faces out of the ground, I've decided to choose more colour: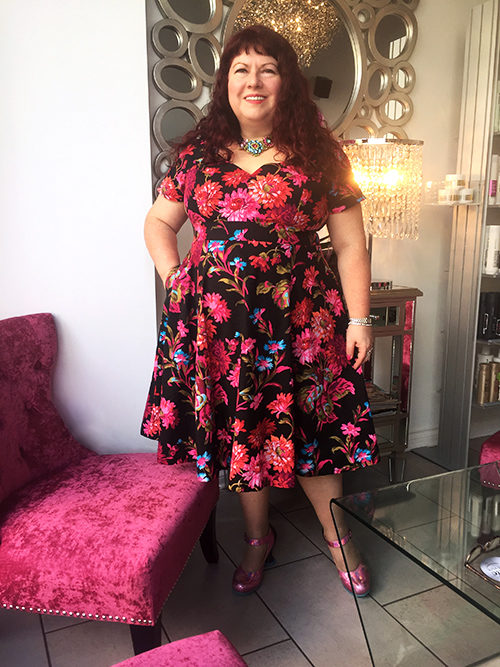 Clothes should make you happy.  Choose something bright today like this outfit with hot pink shades; don't worry so much about matching everything. Look in the mirror and smile at yourself. Now, go brighten someone else's day!
XOX Diane