I met the ferociously fabulous Ms Lemon this balmy Friday after work, at the new Acme Cafe.  Located right beside the landmark store for slutty shoes—Model Express—the café happens to be central between my work and hers. If you've never been, Acme has that classic retro diner feel that fits in with the changing character of the area, elevating the neighborhood with its shiny, squeaky clean newness.
The menu is choc-full of updates on classic comfort foods like mac n' cheese, meatloaf, and eggs benny—all the things we crave—and at fair prices too!  To my delight they had gluten free bread (YES!), so of course I had to have the 'High-falutin' Grilled Cheese', something I haven't been able to indulge in for a long time!  Dream with me here: cheddar, swiss, brie, and cranberry-Grand Marnier relish…Delish!
The only thing greater than the food was the company; animated, cheeky, full of expression—Dani Lemon is a bombshell and the archetype CherryVelvet gal.  Blogger, actress, singer, lawyer (with her own firm!)… She is the perfect example of a strong, independent woman. Passionate about helping small, savvy businesses reach their full potential, Ms Lemon specializes in "licensing, technology, Internet, e-commerce, media and communications law," and has some major experience under her belt. As many a small business owner would agree, running your own business can be expensive and exhausting…but so rewarding when you can operate how YOU want to.  
"I want to take away all of the excuses small businesses have for not seeking legal advice when they should."
 I think Danielle Lemon Law Group is onto a great thing. It's a company filled with passion and, in true Lemon style, 'Fresh Advice'.
 So what do two business owners turn to when the shop-talk is over? Why, dessert, dating and dresses, of course! (Ms Lemon has already put first dibs on our latest frock that hasn't even hit the stores yet…the Barbara dress in the limited Black & White Polka dots)  We obviously saved room for pie—that carb-laden, sugar bomb of retro deliciousness! Two plates, two forks, one key lime slice, one lemon meringue…swirls of creamy, fruit filling. Puffy meringue, custard, flaky melt-in-your-mouth crust!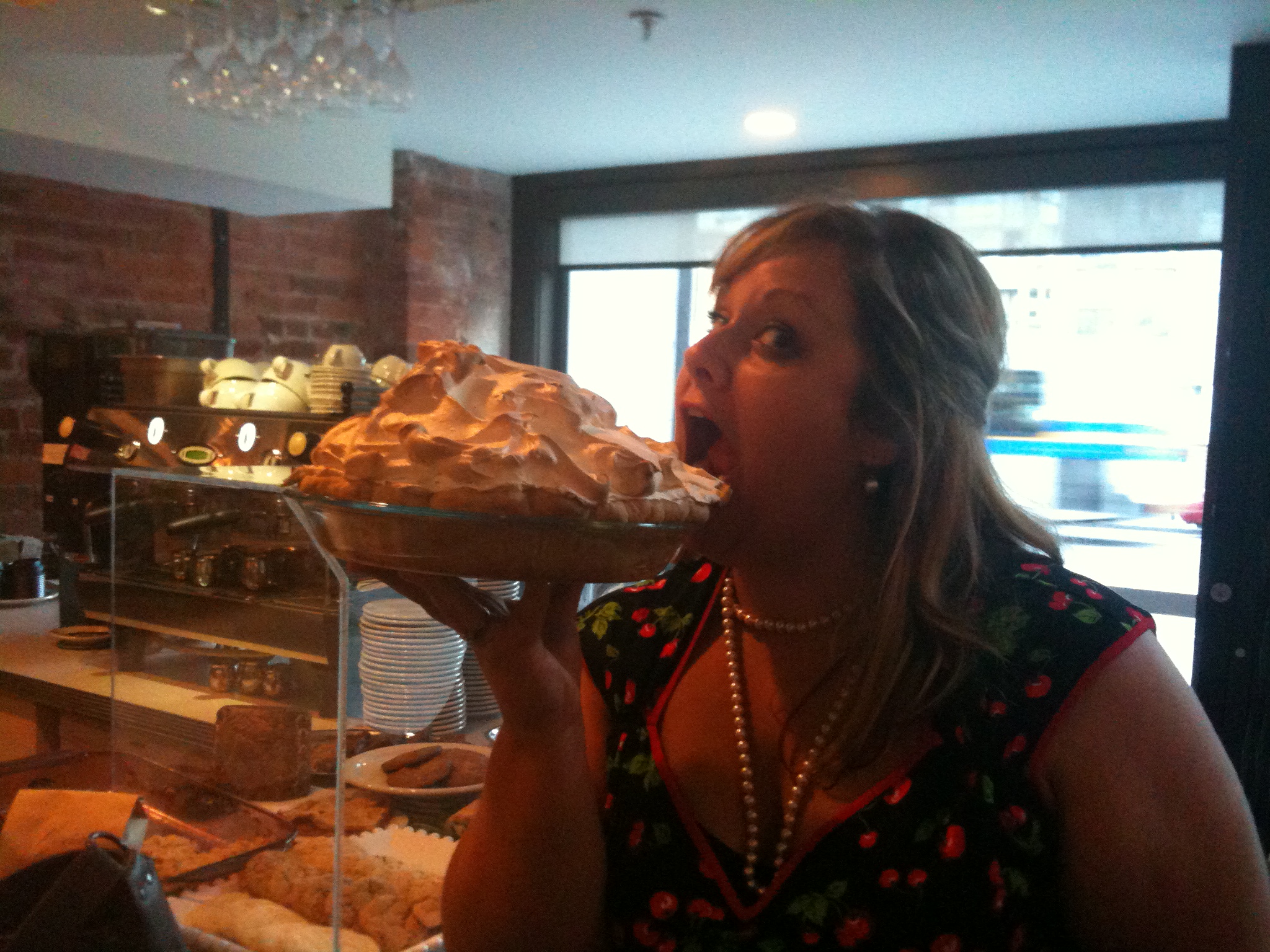 Heaven. It's pie at Acme Café.
xox CherryVelvet