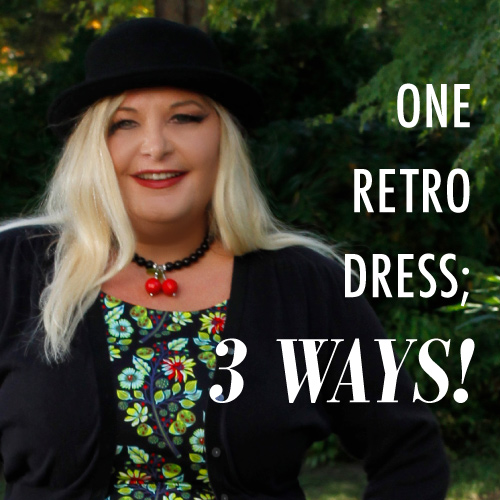 We had so much fun putting outfits together with our retro dresses, we did it again! This time we wanted to show you classic vintage styling plus a few more alternative looks. Barb, our Client Relations Specialist, was the model; great job, Barb! That's what style is all about, taking an outfit and really injecting your own personality into it.
We choose an Olivia Dress in Harvest Bloom; so appropriate to the season. It was such a beautiful autumn day, we went to a park in full fall foliage called Momiji Gardens. Why stay indoors when you can work outside?
Every day is a Retro day!
Barb loves to wear boots and tights with her dresses. How about these amazing vintage plaid Doc Marten Boots?! Take chances—plaids and florals can look amazing together. Erstwilder Red Poodle Brooch, Lands End Cardigan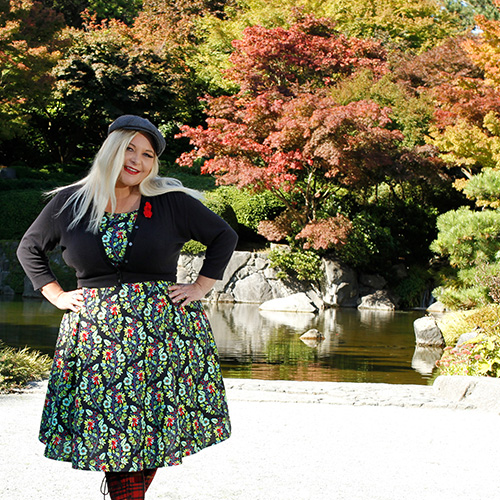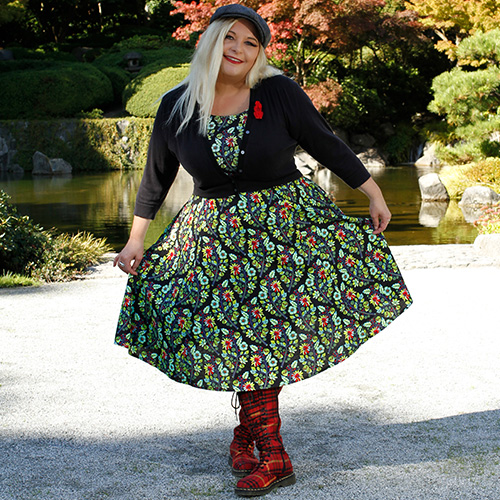 Classic Retro Evening
Add a pop of colour like this beautiful Vintage Chiffon Crinoline in Cinnamon Hearts and lil' sparkle from some retro jewelry and voila! You're ready for a dinner date. Cotton tights (from Cherry Velvet, coming soon to our online shop) Miz Mooz Shoes.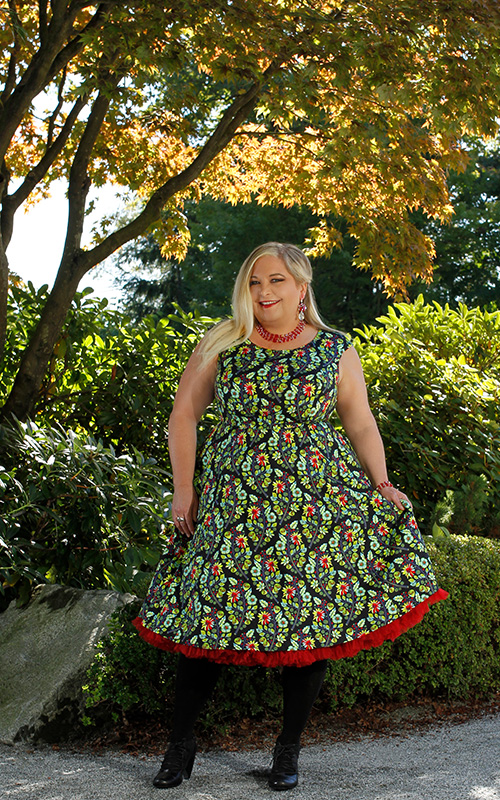 Rockabilly Retro
Maybe you're the lead singer of a band (like Barb) or going to a funky event like a burlesque show… What to wear? Layering a corset over your dress is a great way to add alternate style to your dress. Barb's wearing her own hat, shrug and boots with a Lace Embrace Corset and a Vintage Chiffon Crinoline in Black Licorice.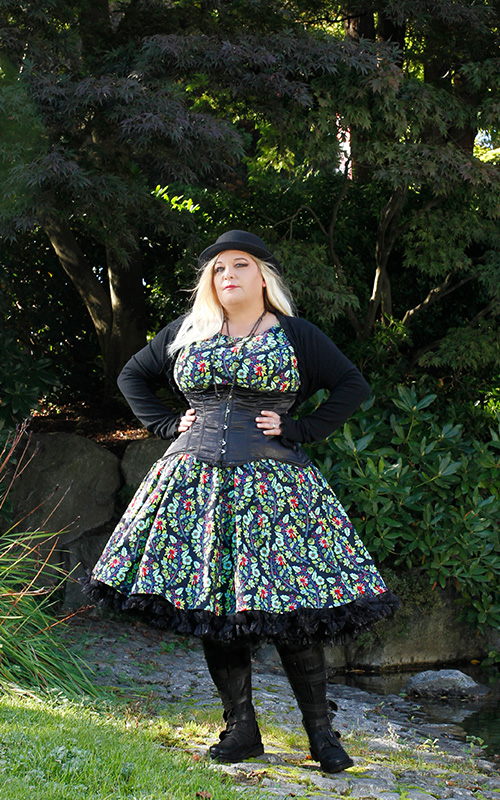 Cherries
Our Cherry Cola necklace and bracelet set went so well with our Olivia Dress, we mixed up the accessories all over again to make this bonus look…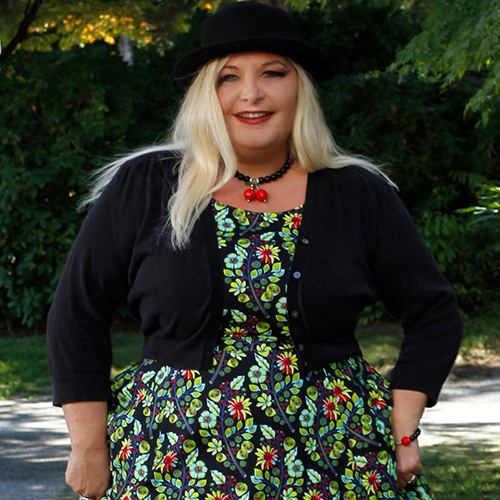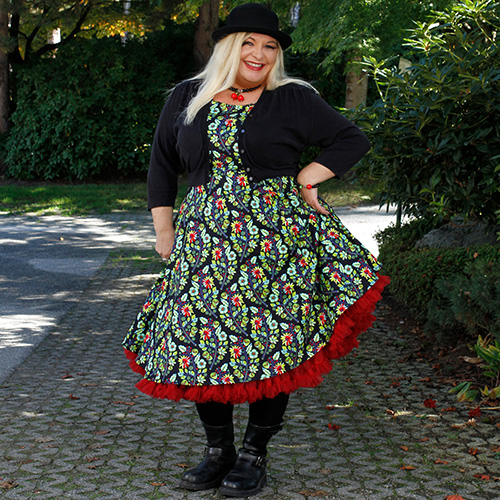 We hope we're giving you lots of ideas and fun ways to wear your Cherry Velvet dresses year round and for lots of different occasions!
Love Cherry Velvet XOX