We want to hear from you!
You, our customers are the reason we're here. It's a goal of ours to always be improving your shopping experience with us. You can help us do that for you by taking a few minutes to fill our our Customer Survey. This is a perfect opportunity for you to tell us what you like, what you're not so crazy about and what you would like to see in the future. We are listening!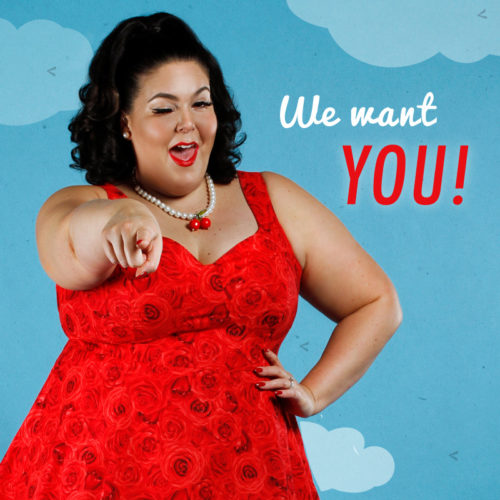 Your Opinion Matters!
We have questions about what you'd like to see in fabric and colour choices for future dresses. We also want to hear about the prints that you would love to see turned into Cherry Velvet dresses. How do you feel about polyester? Would you be interested in a solid colour dress with no print? Are there any new clothing items or styles you'd like to see us carry? ( P.S. We've made a new Shrug / Cardi and it's super cute!) Inquiring minds want to know!
To thank you for taking the time to share your opinions with us we would like to offer you a $25 discount on your next online Cherry Velvet order of $100 or more. New Spring styles are arriving as we speak! The discount is valid until the end of March 2018. Take the Cherry Velvet Customer Survey to receive your discount code.
Thank you for being our amazing customers and for helping us make Cherry Velvet Clothing even better!
XOX Cherry Velvet
P.S. Our model Lexi is wearing our new Doris Dress in Rose Crush!