Ever since I was little I've loved fabric. My mother bought me a tiny, working sewing machine at the age of 4. As such I spent countless hours beside her as she worked (at home); playing in the buttons, with thread on wooden spools and of course with the font of fabulous fabrics that she had collected over the years. Anyone that sews knows about this fabric drawer of "endless possibilities".
Finding beautiful fabrics for my dress designs is easily one of the joys of my work. I spend hours choosing from 1000's of prints, patterns and colours. While there is seemingly an endless supply of beautiful cottons to choose from, I was very sad to discover that this week one of my premier suppliers has decided to close their doors. Free Spirit was my source for many of the colourful floral prints that I love so much.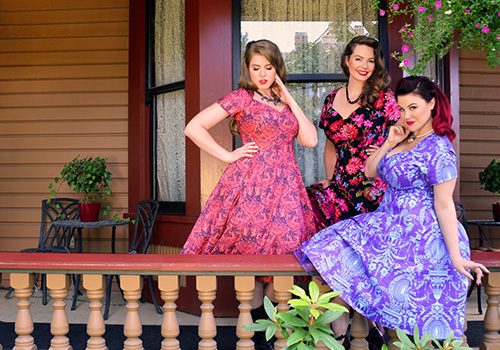 FreeSpirit fabrics especially excelled at floral fabrics. They have been the home of gifted designers such as Tula Pink, Tokyo milk and Phillip Jacob. While I know these talented folks will move on to other mills I thought it would be a fitting tribute to show you some of the beautiful prints that I've sourced from this company.
Most seasons I've included a Phillip Jacob floral print. His eye for colour and bold vivacious florals is unmatched. If you're familiar with our brand you may remember this one called Black Dahlia (no longer available).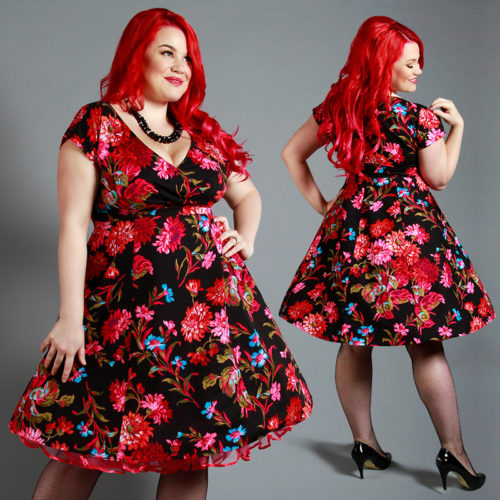 We just released a spectacular new print from Phillip we call Enchanted Garden (below): It's available in the Doris dress here.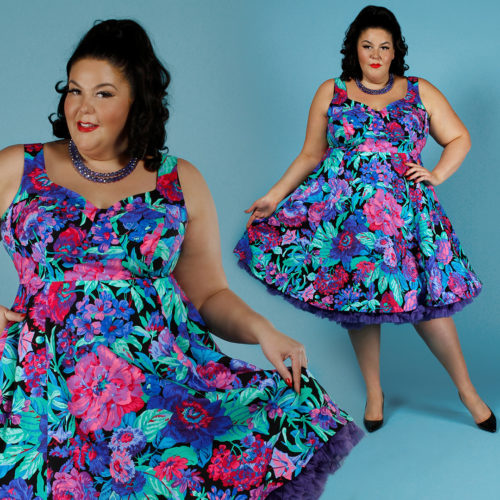 You may also be familiar with a famous quilt fabric designer known for her incredible use of colour and hidden animal themes; Tula Pink. We're keeping our fingers crossed to receive prints from her new magical collection coming for this fall called De La Luna. (before the closure)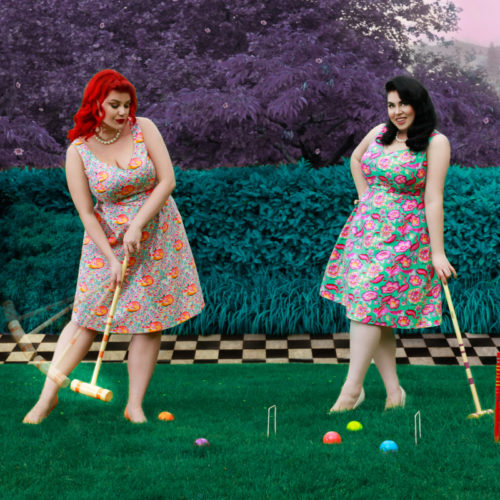 The prints of this Alice dress in Fox Floral and Pink Chipper  are by Tula Pink.
Originally I was excited to discover that Margot Elena, of Tokyo Milk was designing fabric for FreeSpirit.  You may recognise her iconic octopus design from her greeting cards or perfume line. Her prints (below) will be available as dresses soon. "Mermaiden" print on the left is already in our warehouse (online soon), Octopussy will come later this Spring.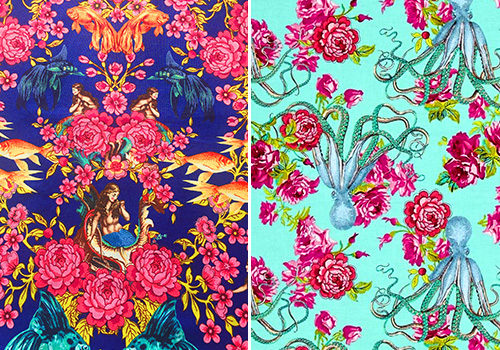 While there will always be more prints available, I'll miss the glory and vivacity of the floral fabrics from FreeSpirit.
XOX Diane 
Diane Kennedy is the owner/designer of Cherry Velvet Dresses.  Wildly passionate about bright, whimsical printed fabrics; ethical, domestic manufacturing and clothing that fits curvy girls; Diane believes she's found her true calling in life.