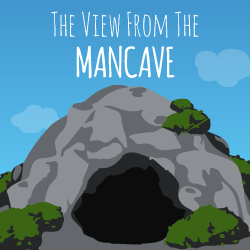 There is a lot of talk about what women want. I sometimes wonder, "What do men want?" I braved the man cave to conduct a not-so-random survey. I wanted to find out what men find so darn exciting about retro dresses.
1) Not yoga pants.
Yoga pants do magical things with very little effort. The hardest part is shimmying into them after a shower. Some days they scream "I woke up like this!" Some days it's true, let's be honest. Men want to feel like you spent time primping because you think he is worth it and you have been eagerly anticipating his company. If he rolled up for your date in a pair of tear-away pants that were just oh-so-convenient, holding some wilted gas station flowers, you probably wouldn't be all that impressed. Retro dresses say "I tried! But doesn't it look effortless?"
2) Feminine.
Feminine sets the tone for a date night. This isn't pizza and beers with the boys. Hello- there is a lady present – and she looks fantastic. Retro dresses are cut in such a way that they celebrate all the great things about being a woman. The fabrics, the prints, the colours, the way they hang on any body type will have him saying "What a lady, what a night!"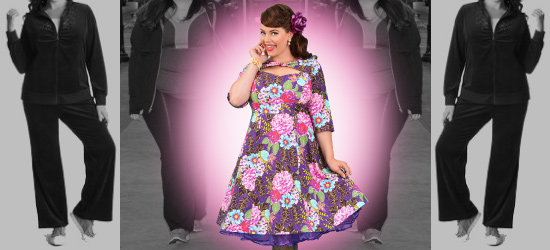 3) Sexy.
What better way to test his ability to resist the woman he adores than a fashion treasure that moves and sways in a way that demands his attention. Retro dresses make his attention span your hostage. They are kind of like bubble wrap because it's hard to keep your hands off the luxurious fabric. They are a snow cone in the Sahara – probably won't last long. Many feature zippers so they are as easy to get off as they are to get on.
4) Nostalgic.
Retro dresses are part of a comforting historical landscape. They conjure memories of the very best pieces of the past; from June Cleaver to Betty Page, from Norman Rockwell to Gil Elvgren. They are a slice of apple pie and a milk shake at the local diner, with great tunes playing on the juke box. Retro dresses are classics, like the beauty who wears them.
It's always enlightening to explore the man cave and get the male perspective. I know why I love them, but it was fun to find out why men do. It's the little things that are so important. Now I know he wants feminine, sexy, nostalgic "not yoga pants", and he knows I just want him to put the seat down.
XOX Cherry Velvet
Guest Blogger Alison Tedford from "Sparkly Shoes and Sweatdrops"