East Van is a hotbed of creative juices both literally and figuratively. It's home to everything from fashion and food to small-batch craft distilleries. One day our designer Diane dropped by neighbouring Odd Society spirits and discovered a fun & hip hangout for drinks with friends. It turns out they make their own spirits right there in some pretty amazing copper kettles; all within view of their tasting lounge. What a perfect place to do a photo shoot with our newest creation: Men's Shirts.
Introducing "The Shirt"!
Our Men's shirts fit right into this amazing distillery. How about this one called Cocktail Hour? Stir it up and shake it out while showing off your discerning style with this elegantly architectural barware print.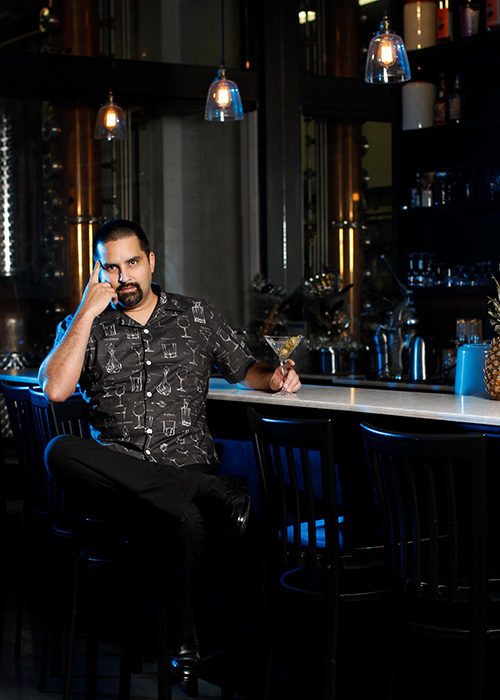 Automotion… There's a saying that some things never go out of style and that appears to be true for classic cars and…classic car shirts.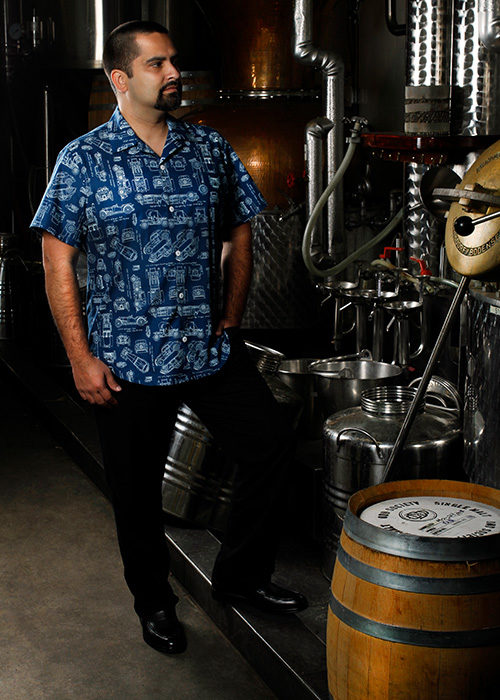 Extinct…This distinctly Extinct dinosaur skeleton print 'glows in the dark'….for those fun times when the lights are out.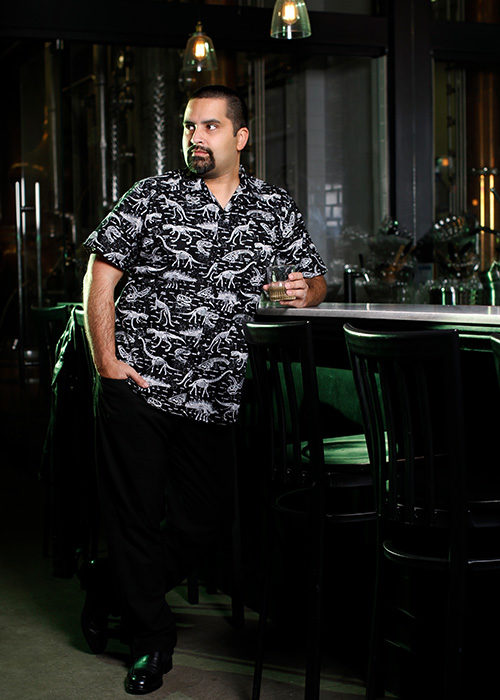 Genius…Scientifically speaking, your hotness could elevate to dangerous levels by wearing this shirt. Even if you don't know exactly what these math and physics formulas mean, improve your IQ just by association.
Parlour Ink…Sail the Seven Seas and make a bold statement of allegiance to the symbols and history of the classic sailor style tattoo.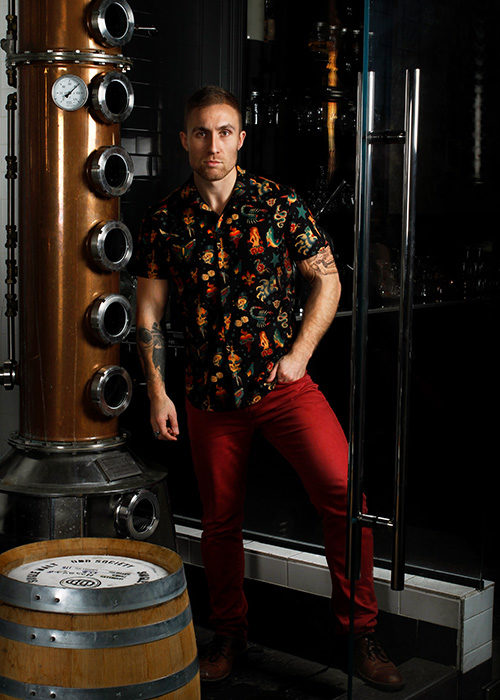 Located on Powell Street in East Vancouver's port district. Odd Society is dedicated to combining Old World distilling traditions with New World ingredients and ingenuity to create a family of spirits including whiskey, vodka, and gin. The Odd society has a Happy hour on Thursdays and Fridays from 3 to 6 p.m with yummy cocktails like this delicious Lemon Drop Martini. It's the perfect place for a drink right after some fun shopping at our studio, it's only about one block east from us. (We're at 1635 Powell St and they're at 1725 Powell St)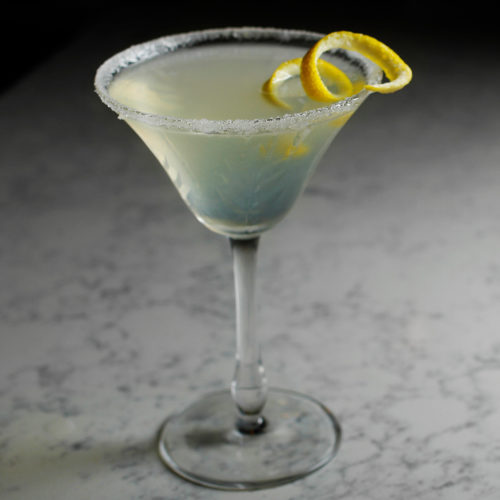 Happy Holidays!!
XOX Cherry Velvet