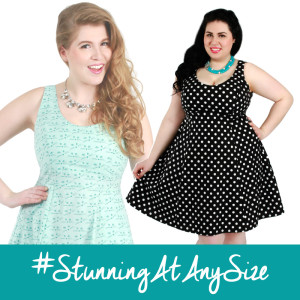 Fresh off the heels of last Tuesday's International Women's Day, we wanted to reiterate Cherry Velvet's not-so-secret MO, #stunningatanysize.
Retro Class with Modern Sass has always been a cheeky way to describe what our dresses are all about. But we're also about giving women confidence. As a fashion line inspired by vintage designs, it's important for us to acknowledge how nostalgia inspires us while taking down old-fashioned mentalities and espousing modern feminist values.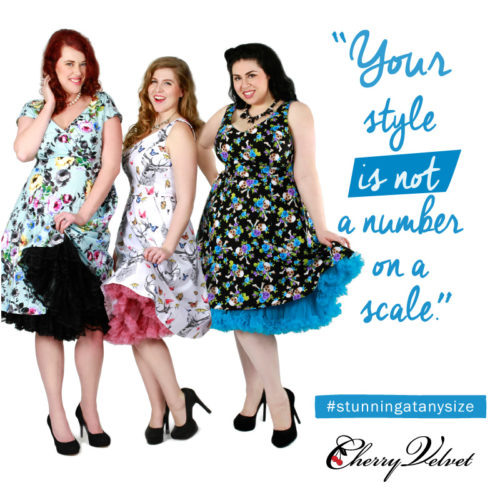 Last year, we decided to take that approach and make it clearer with a declaration of Body Positivity. Looking back in history, we all know that somewhere along the line, a perception was created that women needed to conform to a certain size and that their self-worth was quantified by it. This unrealistic goal has caused generations of undue stress and frustration as women throughout the years have attempted to comply with this "perfect woman" image.
So, we wanted to challenge the mainstream perceptions of beauty. We decided to create the #stunningatanysize campaign to proliferate a message that has always been the heart of Cherry Velvet:
Beauty cannot and should not be measured by anything but who you are. Everyone should have the opportunity to slip into something that makes them feel feminine, sexy and most importantly, confident. Women have the right to feel as beautiful as they truly are.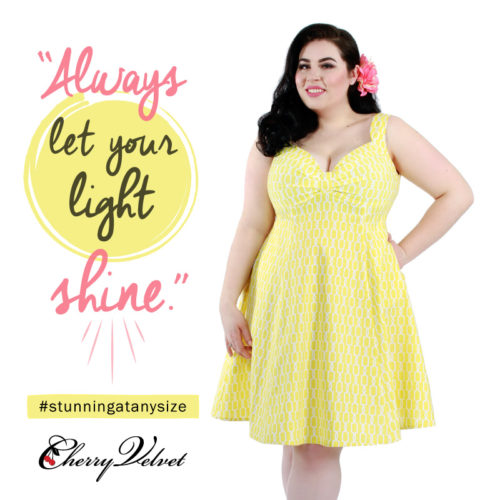 What started as a core value to Cherry Velvet has now become our mission statement and driving force for the content we create for our social media outlets.
While we've always made an effort to represent an assortment of sizes in our promotional images, we wanted to highlight the range of sizing in our most recent catalogue shoots by using models ranging from XS to 0X. We love showing off how our dresses look on shapes and sizes!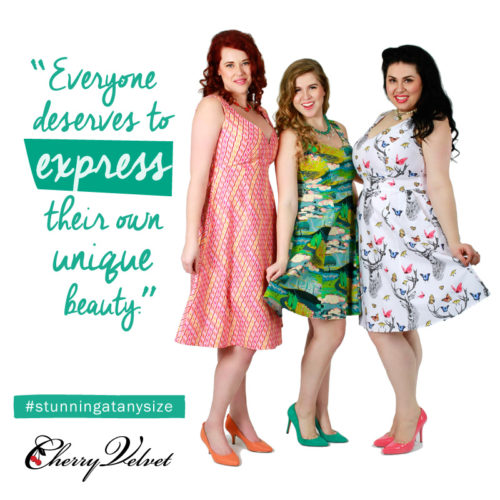 It is our honest wish that every woman who puts on one of our dresses feels as gorgeous as our designs. After all, we design them after you.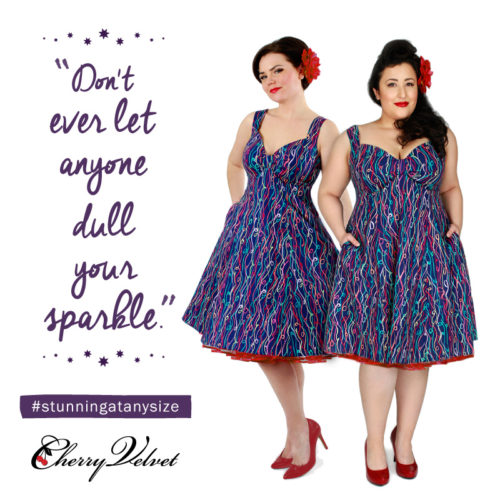 And you are….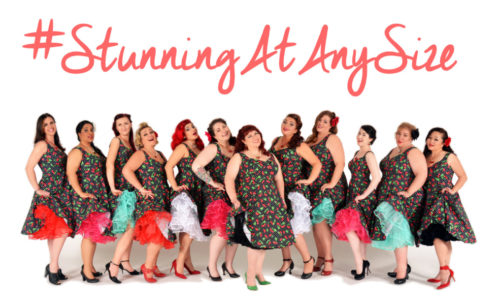 XOX Cherry Velvet