The first time I ever set eyes on Shelly was in a photo posted on Facebook by a plus size store in Langley called Lucy. Shelly was a popular shopper there and I have a memory of staring a very long time at her picture and reading the comments posted about her and the dress she was wearing. It was one of ours in Black and White speckles called the Annette. For whatever reason, I felt something unusual when I looked at the photo….not sure quite how to explain it. I'd like to share this story of my pretty friend  Shelly, our friendship and how much love and attention she brings to everything she does.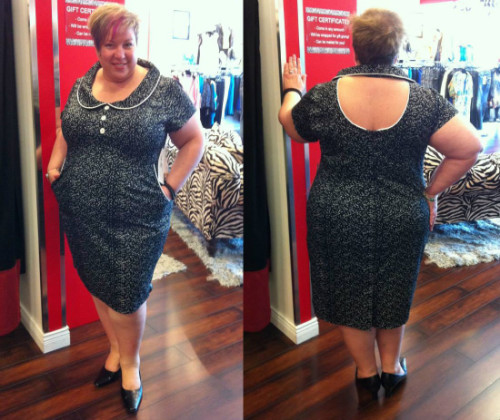 Months later I was having a shopping day in my studio and in walked Shelly. I recognized her right away. Not so much from the picture, but as someone familiar. She said "I didn't know you were that Diane Kennedy" (of the Serene pants she loves to wear). Since that moment, we've become fast friends.
How do you explain meeting someone for the first time but feeling like you've known them forever? It turned out that Shelly lived only about 6 blocks from me and soon she invited me over to her charming apartment. It's like deja vu being there because everything in her apartment, the colours, the objects, and the furniture all felt like I could have picked them out myself. Even the artwork on the walls and her jewelry in the bathroom had a weird feeling of association. Then we discovered that Shelly and I are only one day apart in age…both Virgos and both turning 50 this year.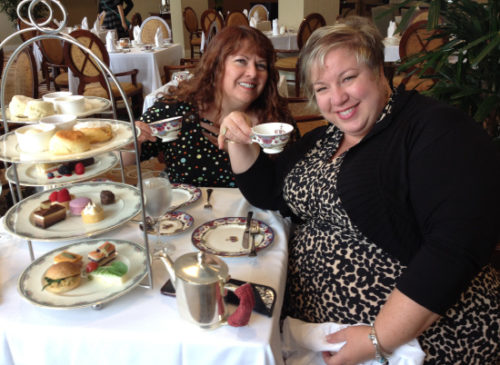 Can you feel this weird power in our relationship? I sure do. Shelly really believes strongly in the power of women. It's her mantra. I've met so many wonderful new friends through Shelly. She's great at bringing people together. You may not know, but it was her idea to have us do the photo shoot at Fluevogs. Shelly has been a Fluevogs collector for years and introduced me to the manager of the downtown store. Since then, so many customers have come forward about loving Fluevogs together with their Cherry Velvet dresses. Thanks for making this fantastic idea come true, Shelly.
Shelly is also very involved in our local community and works tirelessly to help promote local events. She's been hugely involved in New West Pride for many years. This year she's worked on a huge project to improve our local hospital. Wherever we go together in the city Shelly runs into someone she knows; in fact, she's so well known around the city, she is affectionately named "The Queen of New West".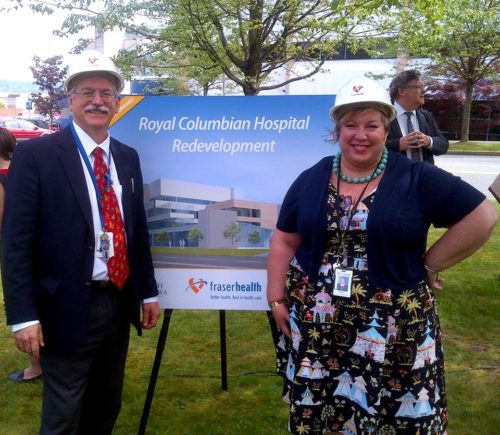 No matter what she's wearing Shelly frequently gets stopped by people complimenting her and asking her where she got her clothes. She's the best dressed babe wherever she goes! Shelly loves to help women look their best and to give advice on fashion and jewelry. Recently Shelly became a Stella and Dot rep. If you come to our shopping days in the Cherry Velvet studio, you might get to meet Shelly and have her help you choose what to wear and which jewelry to best compliment your outfit (she is a stylist on her own time too…so let me know if you need me to "hook you up").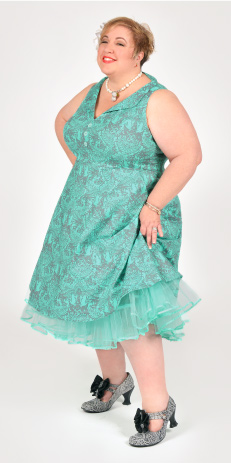 I just want to say a heartfelt "thank-you" to Shelly for being such an amazing person and friend and for all the love and support she's brought to me and my business.
XOX Love Diane
(Designer at Cherry Velvet)
If you're curious about Shelly's fav Diane Kennedy "Serene" pants, they are here.
or the Mint green dress "Danielle Celestial Damask" here.