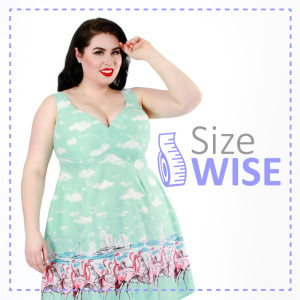 Anyone familiar with Cherry Velvet Dresses knows how important it is that our dresses are accessible to everyone. When we first started, we had the intention of providing gorgeous dress options for Plus Sized women. As we did research on our target audience we discovered that, unsurprisingly, it's common for women to shop in groups (of all sizes). Many would find themselves separated from their friends when shopping, as Regular & Plus Sizes often occupied completely separate areas, if not completely separate stores!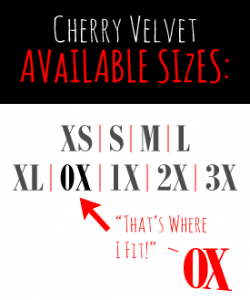 We weren't down with that.
So we decided shortly after our launch, that we would design our dresses and ensure they would properly fit a range of sizes, from XS-3X. In addition, we endeavour to include 4X in selected styles and make sure to include a size not very common to many retail stores, 0X.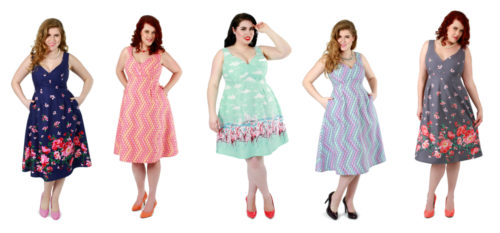 We introduced Size 0X to provide a bridge between our regular and plus sizes. Traditionally non-stretch sizing increments must be smaller than for stretch to fit the maximum number of people properly. Many of our dresses are made from (non stretch) 100% cotton,  and subsequently, in order to properly lead into true plus sizing, we had to add an extra size.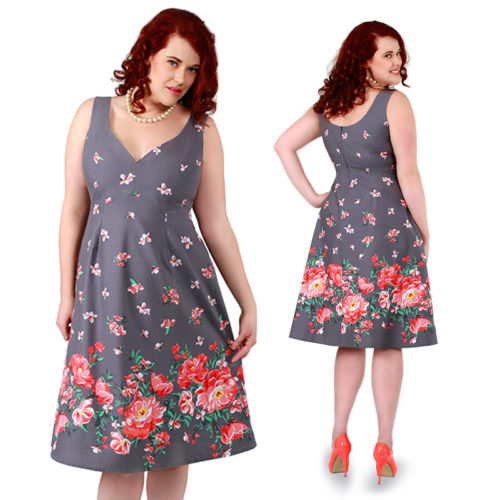 It is important to note that, ideally, the grading (sizing to other sizes) of a pattern does not exceed more than 3 sizes in either direction. Special attention must be given to exactly how much the pattern changes (and where) between each size. It is not uncommon to find many "Plus sized" options ill fitting, because the pattern grading was simply magnified and no other fine tuning done.
Despite being double the work, during our design process we make two patterns for every style of dress that we design. One pattern that fits regular sizes and another that fits plus sizes. Each different pattern is then fitted on a real person in each size range. This way, we ensure that not only are we providing every single size we can, but they are also truly graded properly.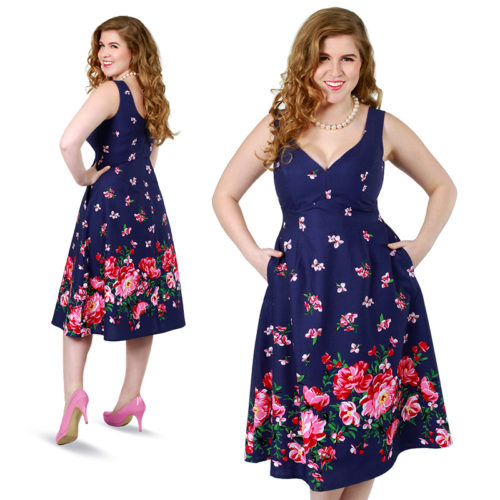 That being said, Cherry Velvet's fit is unique to many other fashion brands, in that our overall fit caters to the curvier woman. Our styles have also have a higher waist, which flatters many body types and heights. We also endeavor to design straps/necklines that will always accommodate a real bra (none of this silly "strapless" business!). That being said, we know not all plus size women have ample chests. Should this be the case, no worries! Our designs are forgiving enough that if you choose a style with a full skirt and go down a size, the bodice should fit like a dream. This works wonderfully for those that have a "Pear" shape!
We hope that all this info illustrates how much detail goes into properly sizing our dresses. Whether you're an XS or a true plus size, it's our goal to make sure you feel #stunningatanysize.
XOX Cherry Velvet