Recently a follower on Facebook noticed that we used Photoshop to edit an image. The photo was one of our Plus Size models, Veronica Belle and this person was quite upset. We believe it was because they thought we had altered the size of our model, which we hadn't done at all. What we had done was Photoshop a new fabric on top of an existing photo. In the end, we thought this feedback was an excellent opportunity to explain why and how we use Photoshop.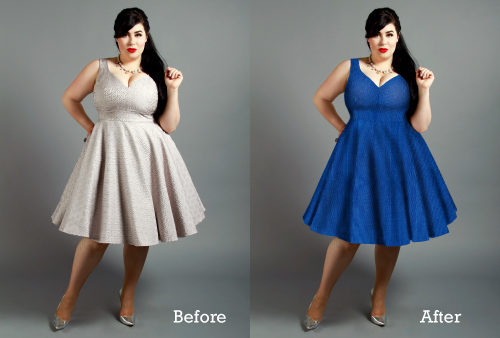 There are three main reasons we use Photoshop. First of all, our main goal as a company is to create and sell beautiful dresses. When we show an image of a model, it's not our goal to alter the size of the model; but we do clean up 'imperfections' so as not to detract attention from the dresses.  If a model had a very unsightly blemish on her cheek while wearing one of our dresses, would you notice the blemish or the dress? So, yes, we make minor cosmetic edits, to ensure nothing distracts from our dress. In addition, we often remove a few wrinkles in the dress, or a stray piece of hair that's lying in the wrong place. We also correct the colour to match the true colour of the fabric or the print as best as we can, as well as fix the lighting, if necessary. Those are the kind of things that we Photoshop on models.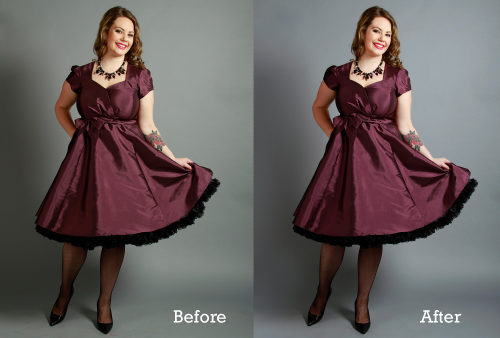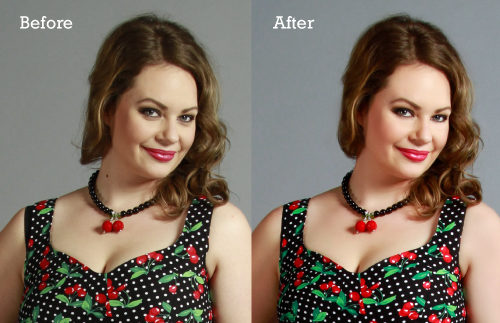 Another reason is timing & efficiency. When we get a brand-new dress in stock, we're so excited to show it to you that we don't always have time to wait for a photoshoot. Because we are constantly introducing new dresses and/or new prints, often a dress might arrive after we've just held a photoshoot. Instead of waiting until we have enough dresses to warrant another photoshoot (and the resulting the cost of hiring models, a make up artist, and a photographer) sometimes it just makes sense for us to Photoshop the new print or fabric on to an existing image.
It's not our intention to misrepresent and we don't feel like we do. We are just trying to release the newest dresses we have in stock in a timely manner.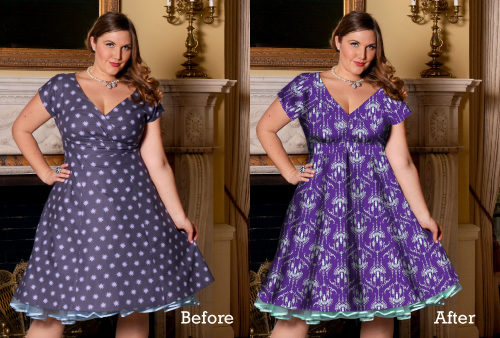 We have one more reason to Photoshop, and this one is the most creative. We use the magic of Photoshop to create all the amazing effects that we share with you in our images. We want to tell a story with our brand and show off why our dresses are so fun to wear!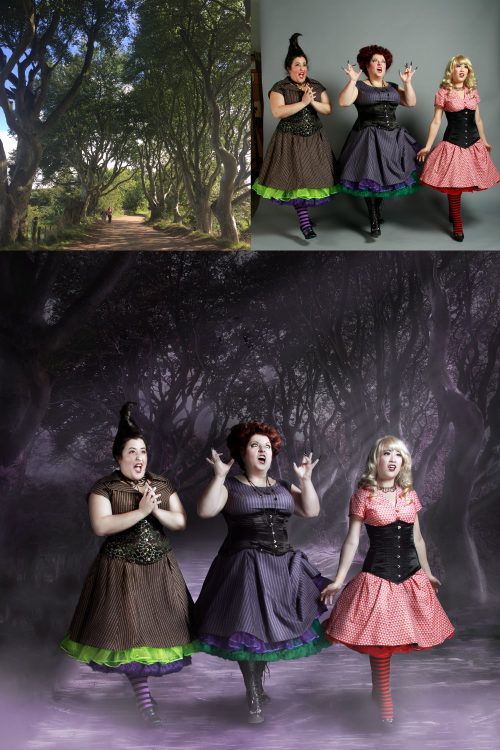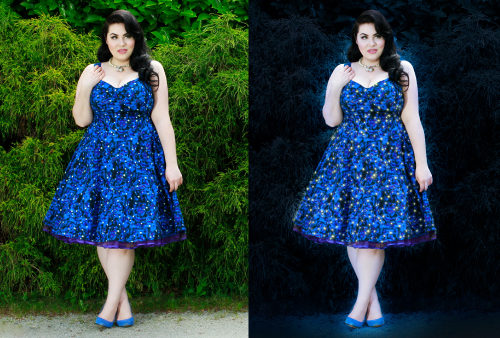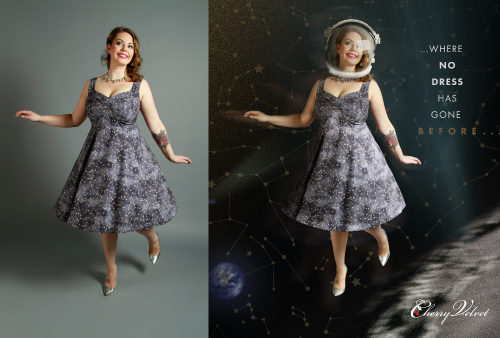 We hope this explains what we do and how we use Photoshop. We embrace the size of our models and as a company that promotes size inclusivity, we would NEVER misrepresent how our dresses fit on all shapes and sizes.
XOX Cherry Velvet