These days, amazing technology allows us to have so many people's lives "@"our fingertips. It's very easy to get caught up in "FOMO" (Fear Of Missing Out) and forgetting the simple pleasure of connecting with people through something other than a glowing screen. With many making the new year's resolution to make more time for people, we thought it'd be neat to talk about a couple of ways you can put your cell phone down and be more present, socially-speaking.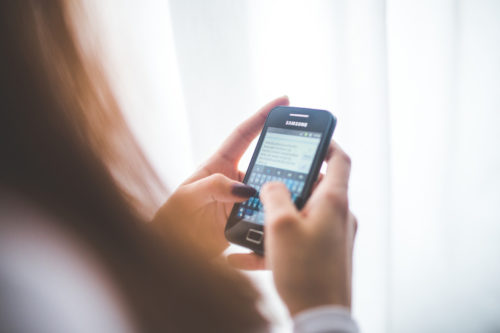 It started with the typewriter, then those darn BBMs and now it's safe to say the text message reigns supreme. Remember when "msg" used to be that stuff you found in bad Chinese food? Now it's the auto-corrected alternative to making time for people. What a shame!
But thankfully, with scrapbooking becoming such a trend and crafting megastores so common now, it's becoming clear that the long-lost art of the handwritten note is coming back in full force and we think that's swell!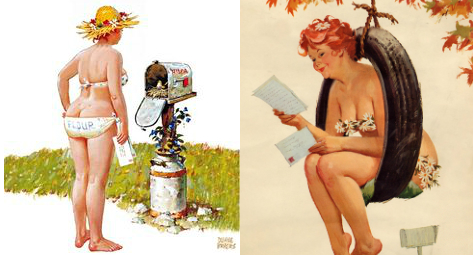 Despite the convenience of sending an email, nothing beats that feeling of delight when the mail arrives and you see a handwritten envelope addressed with your name. With card companies releasing cards for practically every occasion, and Pinterest tutorials inspiring everyone, there are so many ways a note written by hand can have as much personal flair as your unique fashion sense. Who wants a Vacation Snapchat that will disappear in a day, when you can send a little postcard keepsake! Or show off your love of nostalgia with retro inspired card designs for niceties such as thank you cards and…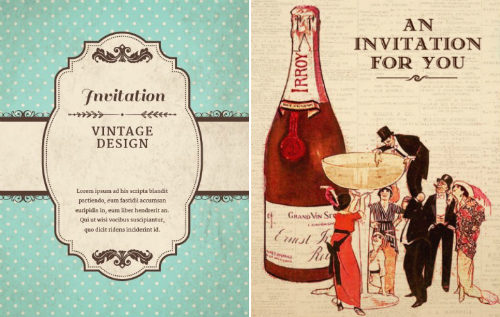 Which leads us perfectly into our next suggestion…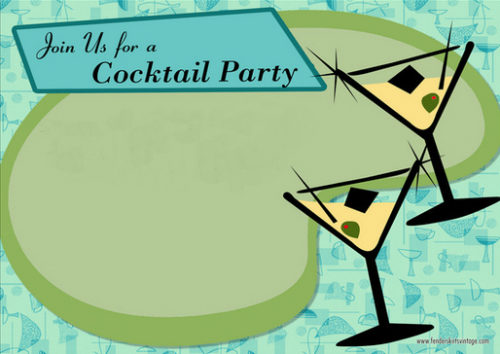 why not create a little FOMO for everyone, yourself – Send out darling Retro-inspired invitations & host an old fashioned house party!
No, we don't mean
We mean
These days, people have taken to packing bars and restaurants to the ceiling with party reservations for every occasion. Why subject you and your guests to shouting over obnoxious music and overpriced food & drink when you can show everyone what a party that has Retro Class and Modern Sass looks like!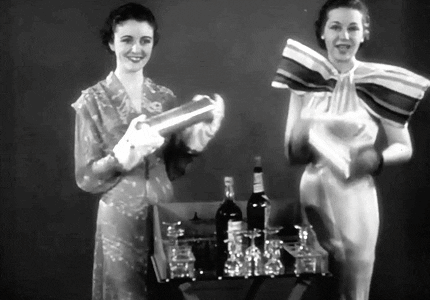 And the best part? Being hostess  means getting to suggest cocktail attire! Whether you're holding a dinner party or just getting everyone together for drinks, going that extra mile to get gussied up always turns a simple get-together into a glamourous evening out for your guests. Even if everyone's technically staying in!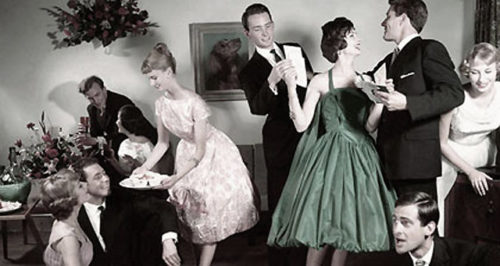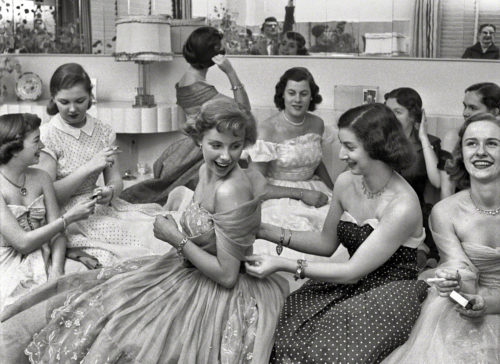 …And it just so happens we know the place to get a cute dress (or two)… <3
Do everything you'd do out on the town; dance, take fun pics with the girls…
…and never have to worry about someone spilling a drink on your Cherry Velvet dress. 😉
So go ahead, unplug! Disconnect* and reconnect the old fashioned way.
XOX Cherry Velvet
**And after your retro recharge, ease back into modern communication by joining our mailing list & following us on FB, Twitter & Instagram!**