Happy Valentine's Day! We thought today would be a perfect day to post a recap for the fun little party we held at the beginning of this month! So Pucker Up and have a peek at how Cherry Velvet celebrates a shindig!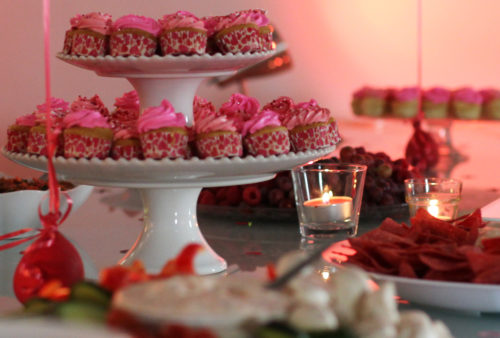 The day of the party it looked like we were fixin' for a storm but we decided to go on with the show, anyway! How could we let all our careful baking & decorating go to waste? We're cray, that way.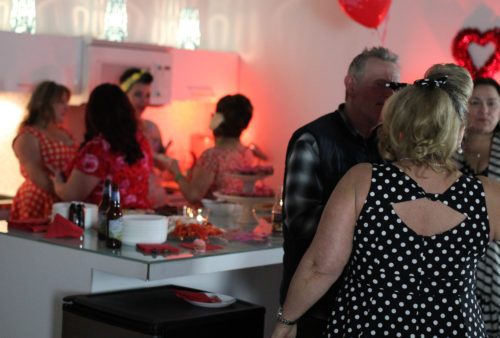 That being said, we were sad to hear so many were unable to make it out in such inclement weather. Someone even ended in a ditch on the way here! Even some of our guests who made it in didn't escape unscathed; Our dear friend, Danielle, got soaked by a rude car. Thankfully, we had a showroom of dresses for her to wear. 😉
Despite the record-breaking cold weather, we kept it hot in our studio with a Love-themed Munch 'n Mingle night featuring a photoshoot for anyone who showed up in a Cherry Velvet dress! We were a little worried that the epic snow storm we were in the midst of would put the kibosh on our fun night, but thankfully, one by one, 5 years worth of Cherry Velvet dresses came sashaying through the snow and in front of our photographer.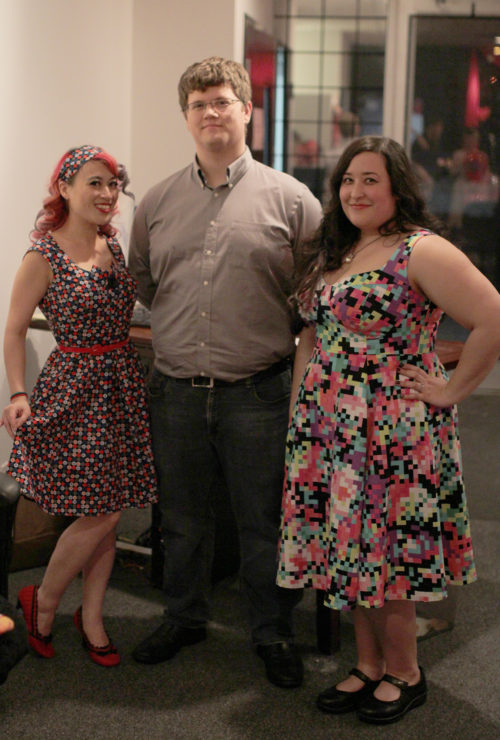 From live music that had everyone bumpin', to impromptu complementary hair curlin' & victory rollin', there were tons of antics and adorable pics.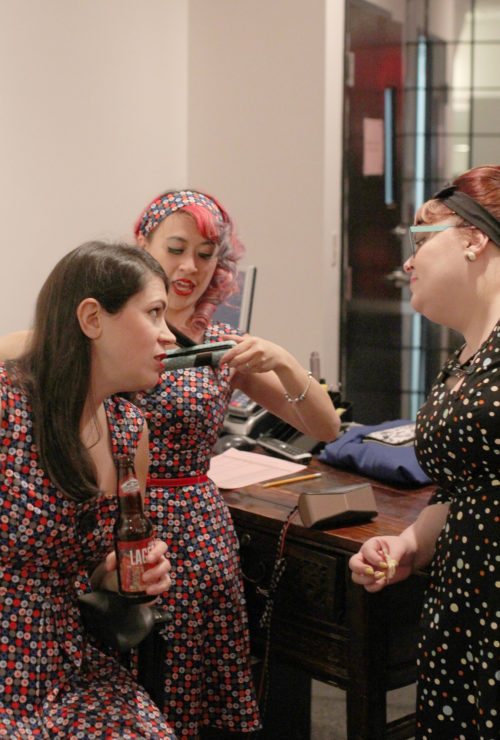 We thank all the guests who braved the blizzard and we're so excited to share these photos with you! If you want to see more photoshoot shots+, head over to our Facebook Page!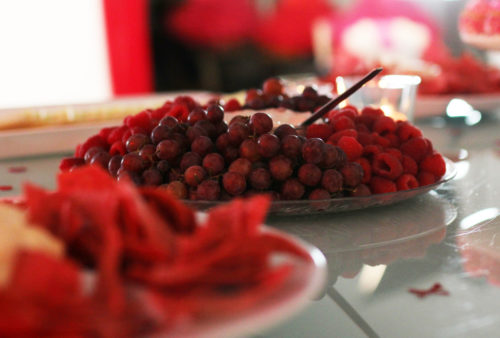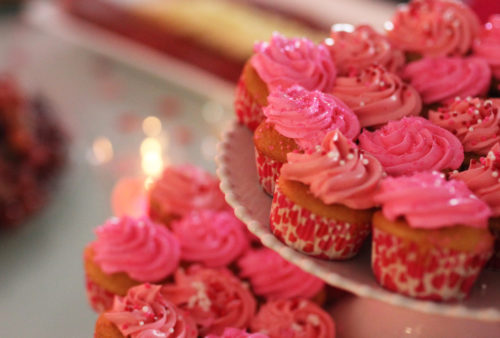 We had so many charming and delightful ladies come in, we don't want to exclude anyone! But we simply couldn't get over how much energy party girls, Cynara & Dina, are! East Van beauties, through and through.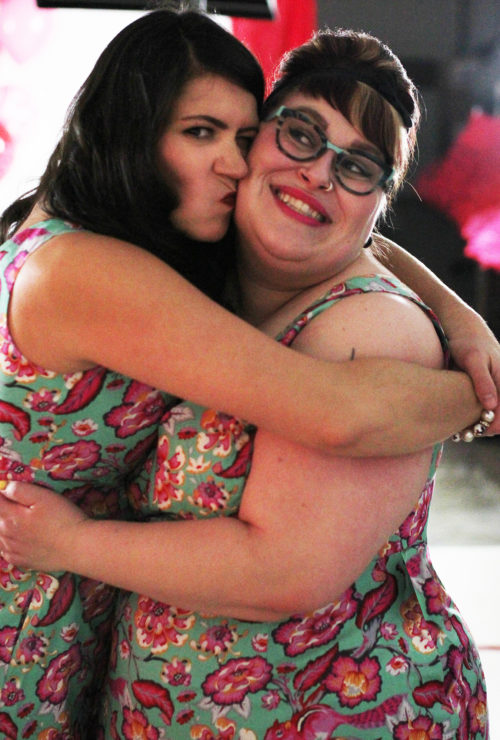 We even had esteemed Editor-In-Chief, Shannon Svingen-Jones, of FabUplus Magazine come out for a snap or 2. Also a Vancouver girl, we're so proud of how far FabUplus Magazine has come in such a short time and it's such a thrill to see Shannon's hard work being recognized as an amazing new magazine, by the likes of publications like Elle & People Magazine.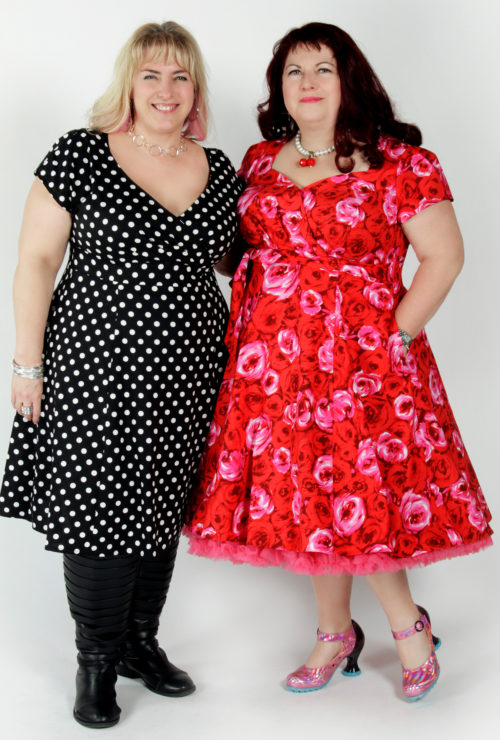 What's a party without music? We are so blessed to know so many talent artists to collaborate with and were lucky enough to have Wichita Trip, fronted by Diane's good friend & long time Cherry Velvet girl, Barb Wilkins. Any shoppers from Vancouver will recognize her from Bodacious, a lovely shop which used to be on Main Street and was one of the forerunners of the Plus Size community in Vancouver. Wichita Trip provided some peachy keen Rockabilly tunes backed by Barb's husband, Rupert, with Back up vocals & keyboards by Mike Van Eyes from The Revel Room's famous Duelling Pianos Night.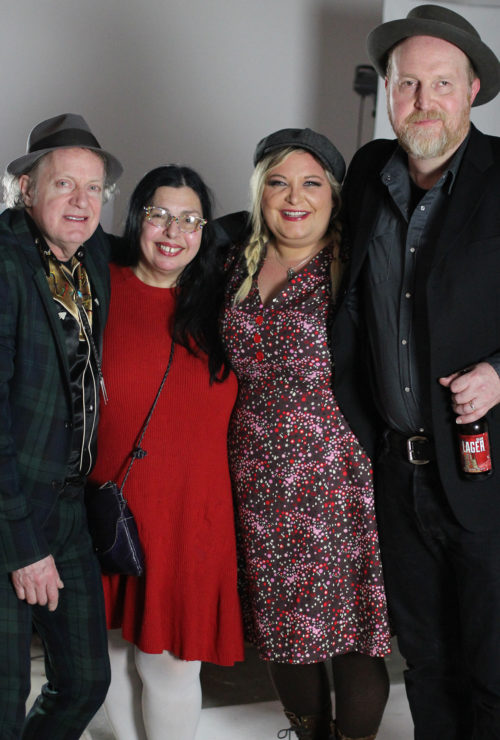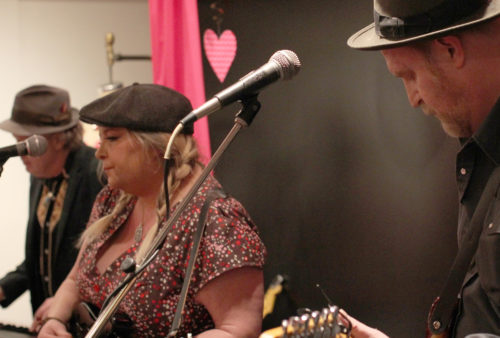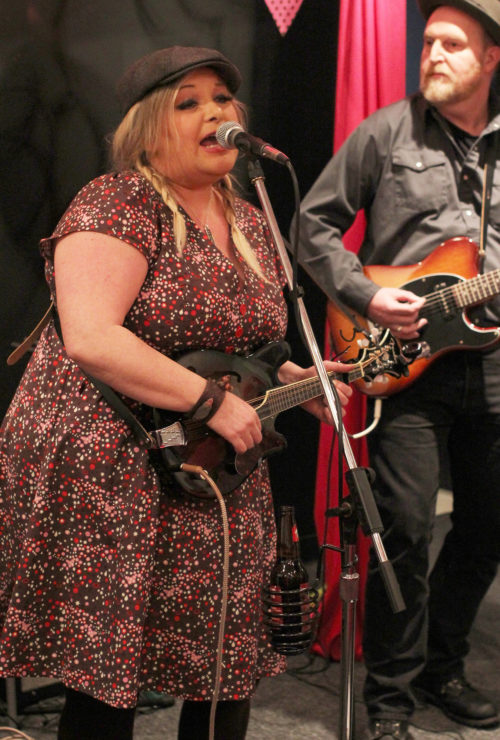 The entire night went off without a hitch and a great time was had by all. Again, we wish to thank all our amazing guests for coming out. It is always such a great pleasure for us to see our dresses making girls feel stunning at any size. This party was a small gesture of our appreciation for everyone who's supported us all these years and we're excited to share so much positivity & pretty dresses for many more years to come!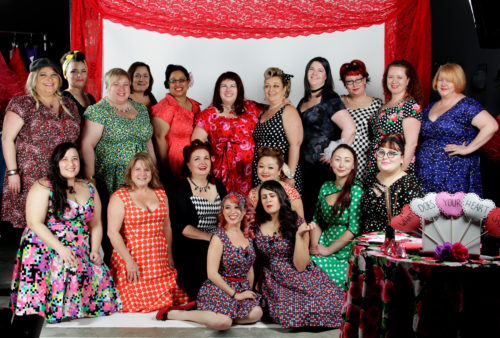 For anyone who never wants to miss out on amazing events like this, sign up for our newsletter & follow us on Social Media (Twitter | Instagram | Facebook)
Wishing everyone a very Happy Valentine's Day!
XOX Cherry Velvet