After watching many women try on our dresses, I thought it was worthwhile explaining the proper way to fit a Cherry Velvet dress and what to wear underneath. Think about when you go into a bra shop and someone fits you for a new bra.  They ask you to lean forward to let the girls fall into the cups. Then they adjust the straps so that the girls are in the right position. These are very important steps when trying on a Cherry Velvet dress too!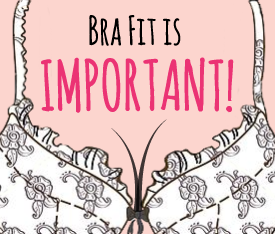 What goes under any dress is important. It's great to have a proper fit on a bra for sure.  At the least, we do recommend making sure your bra straps are adjusted so the girls are sitting 'up' correctly (you know how the straps can stretch out!). So then when you go to put on one of our dresses, the girls should sit should above the waistband. This will make the dresses look and fit better and should eliminate the girls being cut in half by the waistband. Yes ladies, lean forward, pull your boobs up and over the band and then complete the pulling up of the zipper (much like when you put on a bra).
This is especially important when trying on our best selling Brigitte Dress as it tends to require a well supported chest (so excited to get more
Shutterbug print Brigittes
back in stock soon!). These little extra steps will help you get the proper fit and of course you and your girls will look their most attractive and perky.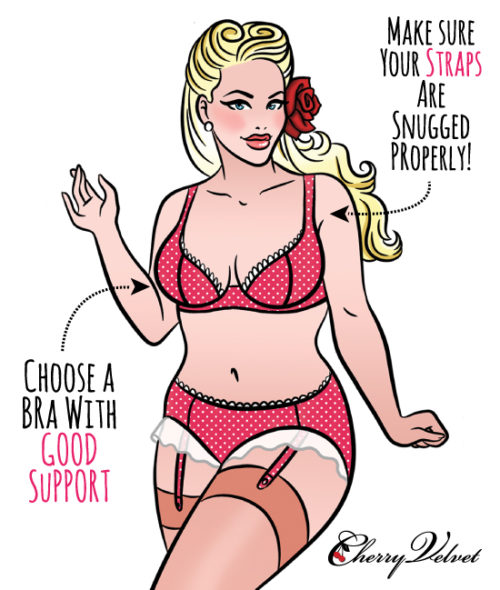 What you wear on the lower half of your body is totally your preference. Personally I just wear regular (but pretty) undies. I'm not a fan of tight spanks or control tops, because I find them uncomfortable. Full skirted and A-line styles should give you enough room that it's not necessary to wear anything special on the bottom. It's totally up to you!
So when you come to try on your Cherry Velvet Dress please make sure you've chosen a bra that fits well with good support. We know you want to look your best and feel totally gorgeous when you're wearing one of our beautiful dresses.
XOX Cherry Velvet