Did you know that 67% of American women are size 14 and up? Odd, considering how many articles there are out there about the lack of size inclusivity. We all know that this has caused significant dissonance between the Fashion industry and its consumers. Only within the last ten years have we seen noticeable representation for a community that encompasses a good portion of the population.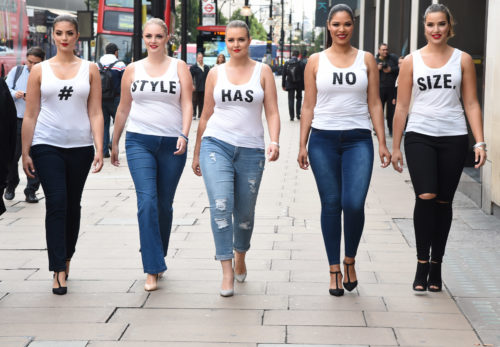 With the Fashion industry finally recognizing this market, it's about time body positivity made its mark in media. Plus Fashion bloggers like Margot Meanie & publications like FabUPlus are spearheading this movement, but a new program on Zinna.TV is aiming to kick it up a notch with an Entertainment talk show geared towards Plus Sizes, hosted by 2 curvaceous ladies.
Introducing…Plus This!
This summer, we had the pleasure of having the opportunity to provide hosts & body activists, Kathy Deitch & Eva Tingley with some Cherry Velvet style for their show.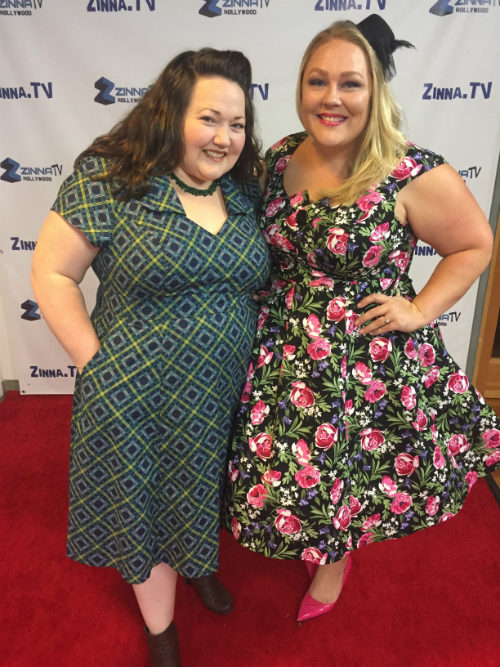 Plus This! features pop-culture and fashion, in addition to more hard hitting topics such as the moral dilemmas regarding food, health & self-image, in addition to addressing the fierce negativity that surrounds a severely under-served majority of women. Guests include notable celebrities, media influences, YouTube sensations and many other fascinating, relevant personalities.
A bit about Kathy Deich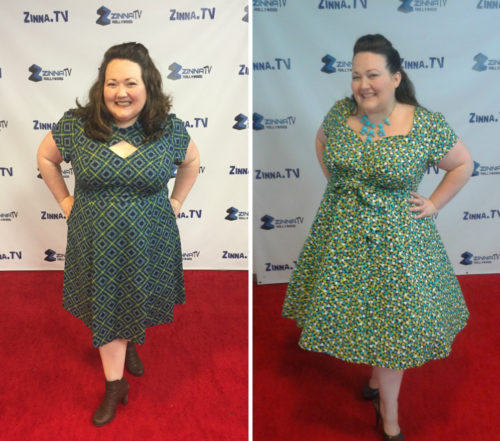 Kathy made her Broadway debut in the original cast of FOOTLOOSE and later created the role of Shen Shen in the smash Broadway hit WICKED. She made her LA acting debut at the Hollywood Bowl in RENT directed by Neil Patrick Harris. Other credits include: SILENCE! THE MUSICAL (LA Weekly Award), AMERICAN HORROR STORY: FREAK SHOW , the thriller LOFT, opposite Modern Family's Eric Stonestreet and MAGIC MIKE XXL. Her blog COOL GIRL IS DEAD has been presented as a solo-performance reading on both coasts and her epic 20 minute Worst Audition Ever storytelling performance can be found on her Vimeo channel. Kathy lives in Los Angeles.
Twitter: @KathyDeitch |  Instagram: @LaDeitche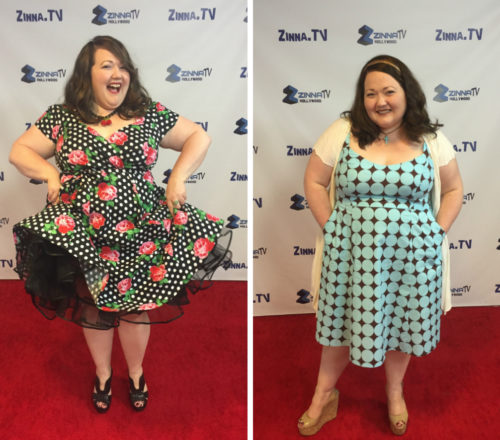 A bit about Eva Tingley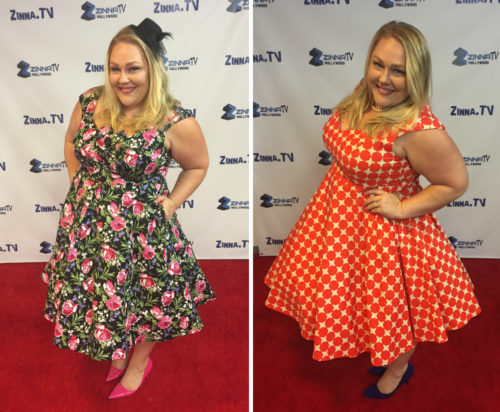 Born to deaf parents, Eva and her sisters felt as if they had their own secret language and were the first "famous family" in their neighborhood because everyone was fascinated at how they talked with their hands. Eva has enjoyed working on FOX's RAKE with Annie Mumolo and Greg Kinnear, ABC's SCANDAL with Kerry Washington and NBC's COMMUNITY with Joel McHale and Chevy Chase.  Eva lives with in Los Angeles with her husband, Peter, and cat, Monkey. http://www.evatingley.com/
Twitter and Instagram: @EvaTingley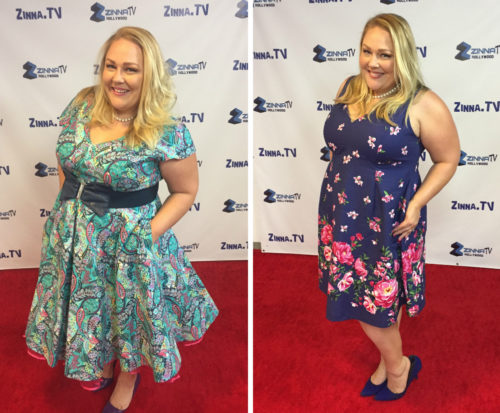 We're loving how Eva & Kathy are bringing their rapport, wit, and hilarity to this weekly show and we think they look absolutely fabulous decked out in our dresses! They say the sweetest things about them, too. They even went above and beyond to put together this cute little video of their Cherry Velvet looks for their October 7th episode:
We absolutely love it! Thank you, ladies! <3
You can watch Plus This! every week on Zinna.TV or directly at Plus This! Show
XOX Cherry Velvet