You're most likely an Apple shape if:
You have slim legs & a flat bottom

You have wide & defined shoulders

You have a prominent tummy  

Your waist is as wide or larger than your shoulders & hips
Celebrities Queen Latifah and Sara Ramirez (Grey's Anatomy) are both confident Apple shapes that know how to dress to impress.  Basically, it comes down to a balancing act and when you're an Apple shape that means balancing your top half with your bottom half.  The proportions of a garment and the way it fits your body are so much more important than following the latest trend or fitting into a certain size.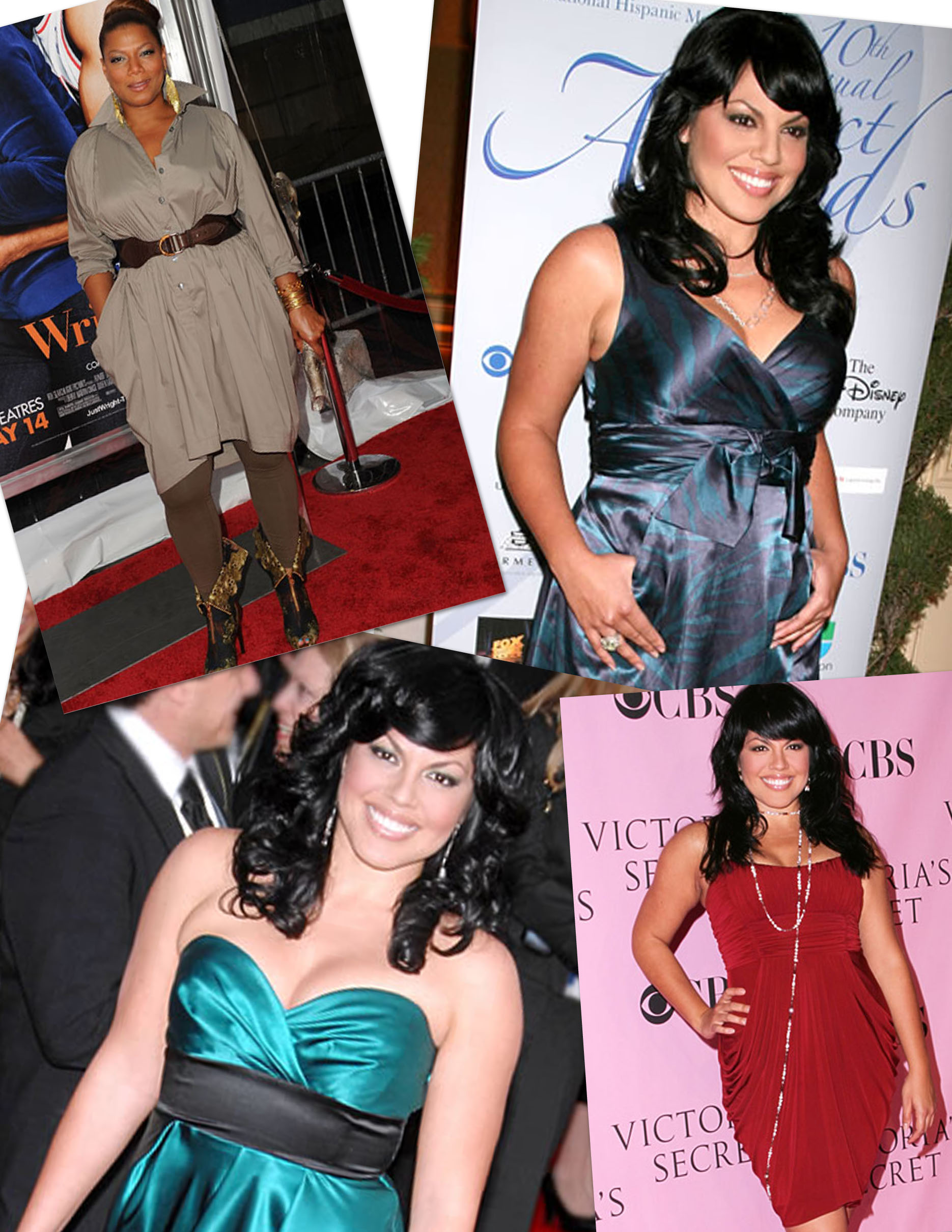 Many Apples inherently possess something that all North American women covet: great gams! With your shape, a loose fitting tunic goes a long way in camouflaging the tummy. Try pairing a tunic with leggings or skinny jeans and a pair of funky heels or boots.  Drawing attention to your fabulous legs will draw eyes downward and visually balance your top half.
For tops and dresses, Apple shapes can minimize their torso with an empire waist.  Like the ancient Greeks from which this style was borrowed (and the French Empire for which it was named) this silhouette is classically flattering. In fact, we have Napoleon Bonaparte's wife Josephine, a trendsetter in her day, to thank for its revival.  She popularized the empire waist during the French revolution.  To try this style look for tops that will emphasize the narrowest part of your upper body (right under your bust).  Make sure there is enough fabric to drape loosely across your tummy.  Also keep your eye out for V-necks because they'll elongate your torso as well.
As any fashionista knows, the jacket or coat you wear can make or break an outfit. Look for styles that hit below the waist or have a belt.  Also, make sure there is only a single row of buttons.  Double breasted styles will just add unwanted width through the torso.
Well there you have it!  Now you have all the knowledge to make a wardrobe as fabulous as you!  If you have questions, comment below.  We're always happy to help!
xox Cherry Velvet