Rebel, Rebel…
Maybe you've seen a popular video being circulating on Facebook called "Rebel Wilson has a problem with Plus Size Fashion". She goes on to say that "Some brands just put out the same dress in a whole wide range of sizes and it's not going to look as good". Well, Rebel, we'd love to send you a dress to prove to you that it is totally possible and even desirable to have the same dress in all sizes. Us bigger girls want the same clothes the smaller girls can wear, right?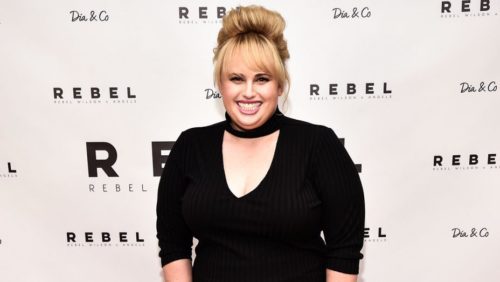 What we think Rebel was trying to say was that most brands don't get the fit right in an extended size range. And we totally agree with her on that issue. That's a problem with fit and grading (making the other sizes) not with design. She's right when she says that there are a whole bunch of monkey arms out there and legs that are too long; not to mention sizing all over the place, weird armholes and gaping buttons over the bust.  The fit of plus size is a tricky thing, not easily mastered. But that doesn't mean it's not possible! I think our customers would agree we know how to fit a plus size body very well.
Confidence AND Curves!
Rebel goes on to say that there is no youthful, confident plus size fashion out there. We beg to differ! Plus Size fashion has been plagued by poor quality, poor fit and dowdy styling for too long. It doesn't have to be that way! The more designers who "get it" the better off we all are. Confidence comes from wearing clothing that fits just right!
Try it on and see for yourself…
We're going to send Rebel one of our great-fitting dresses in a youthful, confident print. How about a dress with skulls, donuts, lipstick or planets (yes, all coming to Cherry Velvet this Fall) that shows off a woman's curves in a truly flattering way.

We think she'd look amazing in one of our dresses! What do ya'll think??
Thanks for being awesome, Rebel! We love you!
XOX Cherry Velvet