A few fun things are happening up at CV HQ! Here's the down low.
Warehouse sale!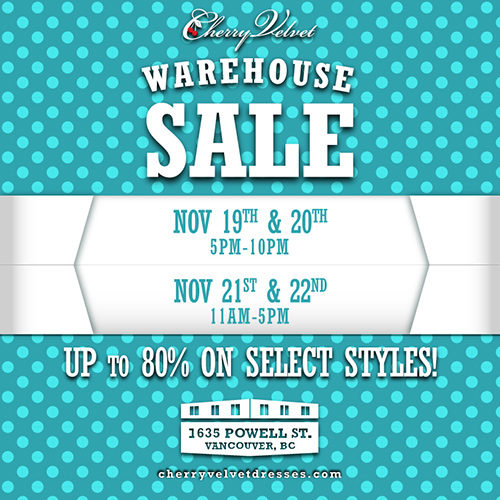 In participation of the East Van Culture Crawl,  we've discounted dresses, subtracted separates and so much more!
Join us for our special 4-day Warehouse Sale, continuing tonight, Nov 20th @ 5pm!
Interview with CBC Radio One
Our ever-busy designer, Diane, took some time to chat with CBC Radio One this week!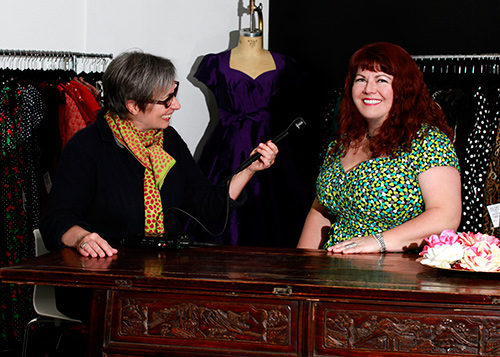 Sheryl Mackay sat down and interviewed her for an artist profile which will be featured on her weekly radio show, North By Northwest. Tune in on November 21 between 8-8:30am  on 88.1 FM in Vancouver. Or online!
Cherry Velvet on TV!


We were recently contacted by Kim Hayden, host of Kim's Kitchen, A Calgary-based talk show, Kim's Kitchen is focused on real women talking about current events, food and more. Kim is the perfect Cherry Velvet girl and we're so excited to be providing Kim's wardrobe for 7 episodes of her 3rd season on Shaw contest!
A Cherry Samaritan Instagram Contest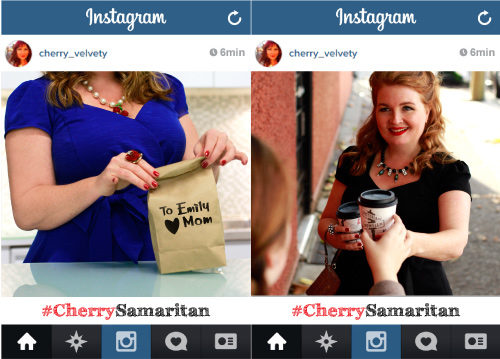 This Holiday season, we want to give you a chance to deck your halls with deeds a-plenty with this fun little Instagram challenge. From December 1 to December 14, post a picture of yourself doing a good deed and use the hashtag #CherrySamaritan. Make sure to follow us (@cherry_velvety), too!
Every unique deed will be counted as an entry. The more good deeds you do, the more chances you have of winning…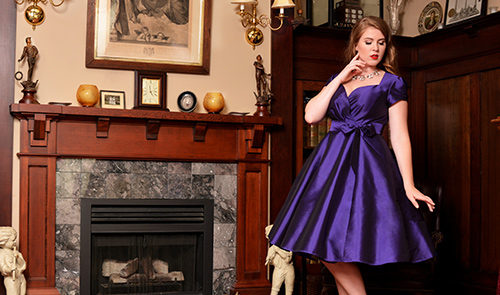 …this Aurora dress!
Give us a little repost love and we'll count that as another entry, too!
Best of luck!
XOX Cherry Velvet