Once in a while, you meet someone special that's destined to have an impact on you. I feel that way about the uber-talented Shimona Henry. The first time we met was at her studio right before Cherry Velvet Dresses' very first photo shoot. It was a crowded little room at the back of an artist collective but certainly a cool and unique space, which suited Shimona, being an artist after all.  And that's how I think of her; a Pin-up artist.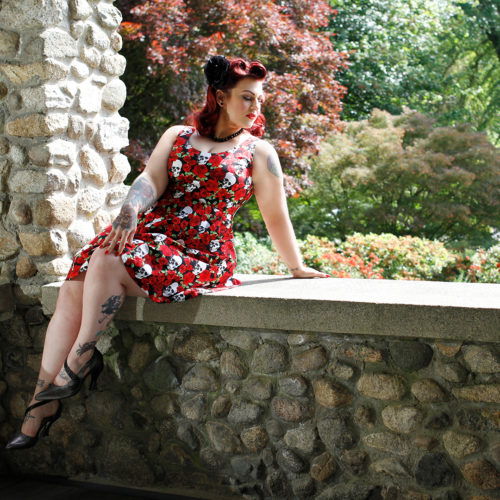 If you live in the greater Vancouver area or have any links to the pin-up or alternative community, I'm sure you've come across Shimona's photos.  Pin-up Perfection Photography is her company and it's certainly been her primary focus for many years.  Several years ago, she decided to go back to school for hair and makeup with the goal of more regular work hours.  So now she's not just an extraordinary photographer but does amazing hair styling and make-up artistry as well. It all fits together in the cohesive package that is her Pin-up Perfection brand.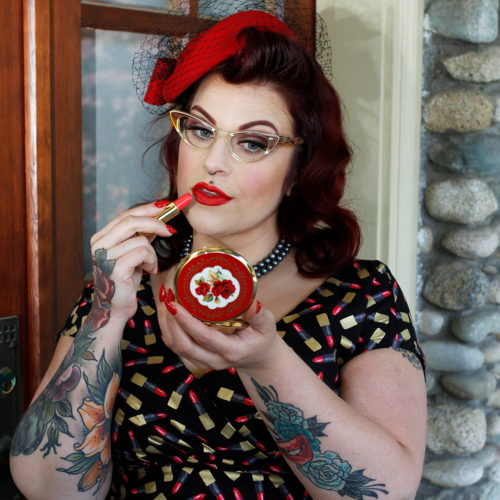 Metamorphosis
What you may not know is that Shimona has recently made changes to her lifestyle for her health.  I have to say that I'm super proud of her. She's gone through a difficult metamorphosis and this new Shimona is the one I want to share with you today. Her new found health and confidence blooms (just like the flowers) in these amazing photos of her.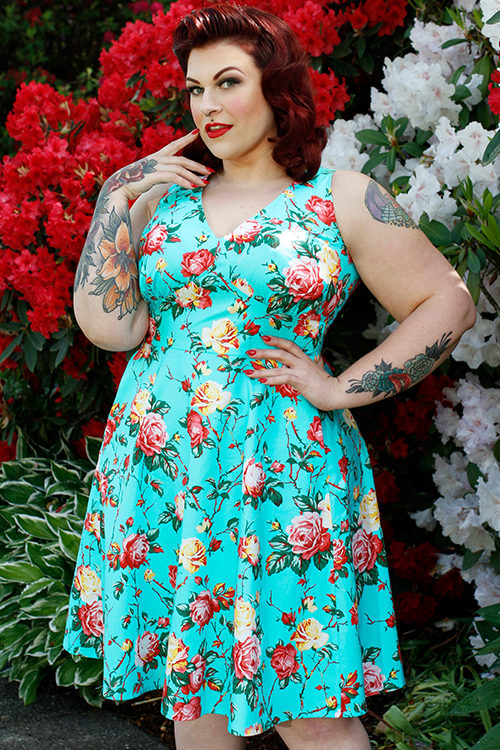 In front of the camera
After posing women for so many years, Shimona was a natural modeling for us in front of the camera. She knows ALL the poses! Halfway through the day, we asked her to change her hair, and within a few minutes, right there in the park, a fabulous beehive updo appeared!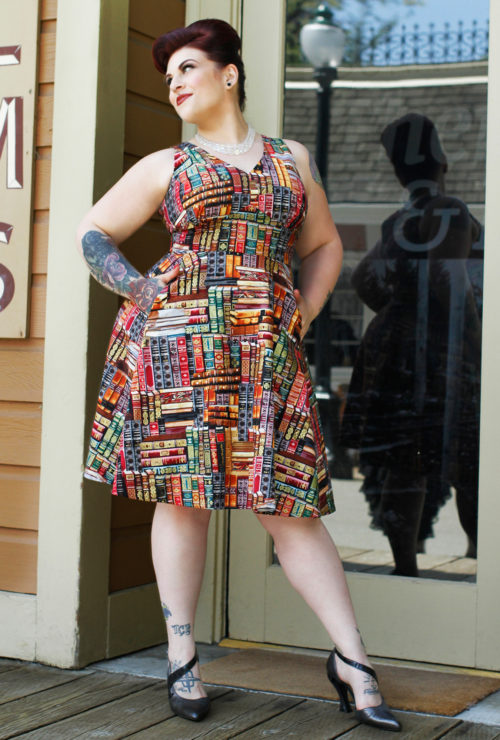 It's a pleasure to look back at the many photos she's taken for Cherry Velvet over the years and recently, it's also been amazing to get my hair done by her as well. She's a quadruple threat: Photographer, Make-up  Artist, Hairstylist, and Model too!  I can't say enough good things about this lovely and talented person. May you have the good fortune to cross Shimona's path!
XOX Diane
Cherry Velvet