Have you ever truly fallen in love with the experience of eating wonderful food in the perfect atmosphere? Have you ever wished you could do it again as soon as you left? That's what we did. Yup. We went back to Lee Lounge the next night because it was just that awesome. We were completely enamored with the food, the attention to detail, and the service, but all of that was made extra special by the Chef.
 Thank you to the lovely Laura Caravaggio of Lola & Gigi for introducing us to this amazing restaurant! It was the perfect place to get caught up on some business and lots of girl talk too.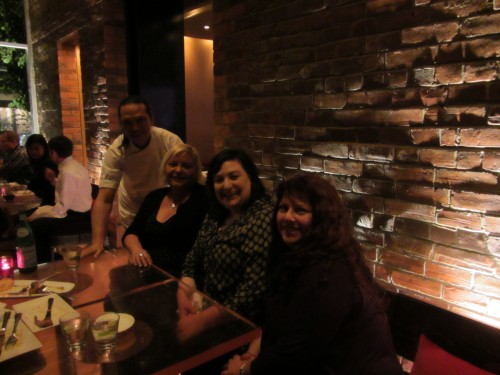 Susur Lee Iron Chef, Top Chef Master multi-restaurant  owner AND a really nice guy too. He not only came over to our table for a photo the first night we were there, he also recognized us the second night and said hello again. We were a bit star stuck but what impressed us the most was how he looks you in the eye when he speaks to you, rests his hand on your arm, and truly connects with you. His restaurant was full and that included Steven Segal and his entourage the first night we were there and Maggie Q (Nikita) the next night we stopped in. I know, celebrities, who really cares? Chef Lee was the one who charmed us. The man is an artist and his food is amazing!
This is what we ate…..
Chickpea Sweet Onion Fritters with ginger mango and minted yogurt.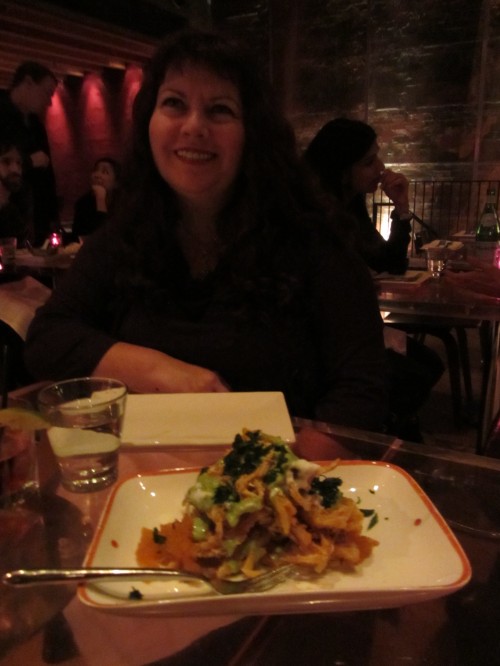 Top Chef green curry chicken
Sweet pea polenta, butter almondine, spicy tomato jam, oven dried pineapple, chilli mint chutney
Rack of lamb
fried banana, green curry lentil,
chili mint, carrot cardamom
coconut chutney
Garlic tiger shrimp
spicy tomato jam, potato pea croquette, soya bean crumb, cucumber & mango salad
Singaporean Style Slaw 
Singapore Slaw features 19 different ingredients including edible flowers, daikon, tropical ginger, pickled onions, tomatoes, cucumbers, carrots, daikon sprouts, cilantro sprouts, toasted sesame seeds, red onion, rice vermicelli, crushed roasted peanuts, fennel and hazelnuts. It's crowned with a birds nest of taro and tossed with salted plum dressing.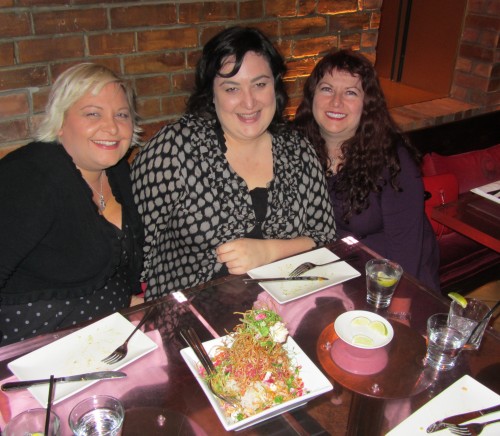 The Slaw is what brought us back. It was amazing, tender, sweet, tangy, complex and plentiful. The dishes are meant to be served family style.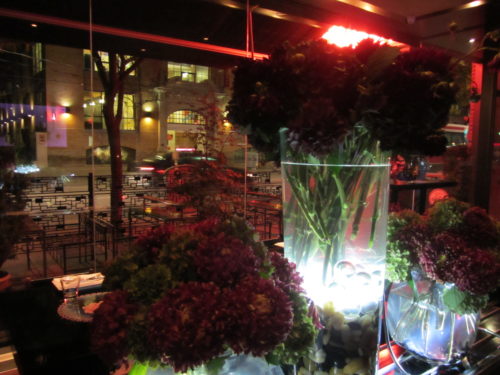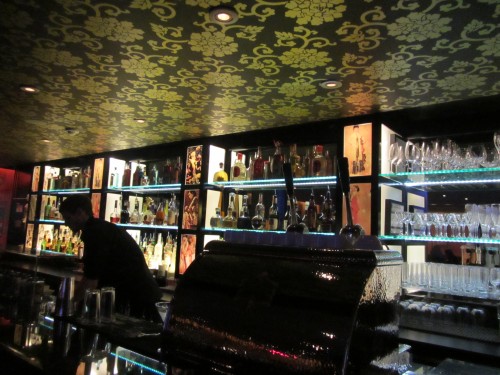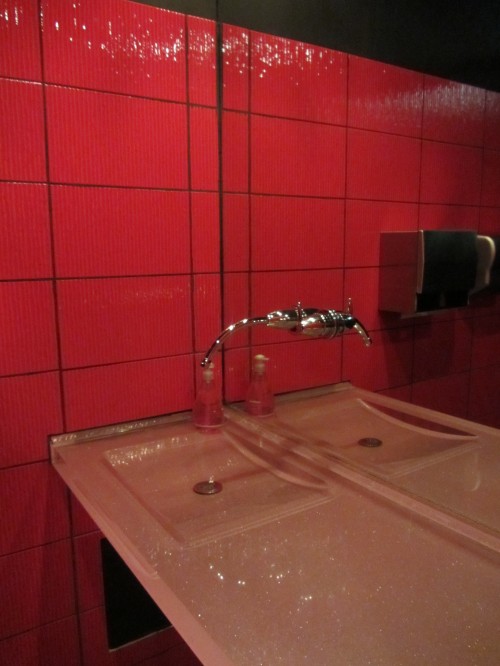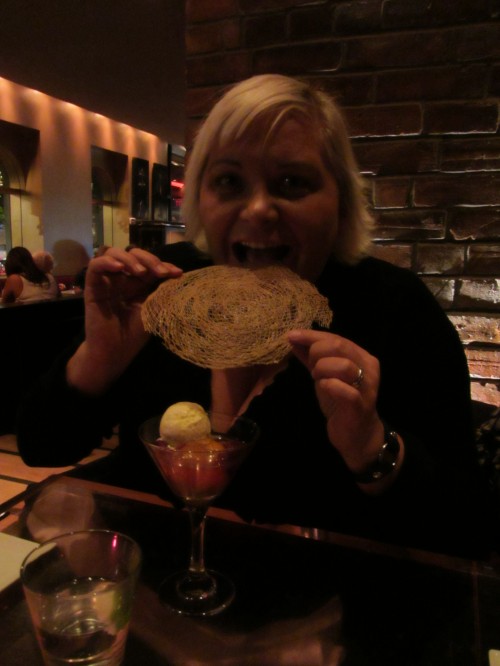 If you're ever in Toronto…
xoBarb