Won't be long…new Fall arrivals are starting to trickle in now!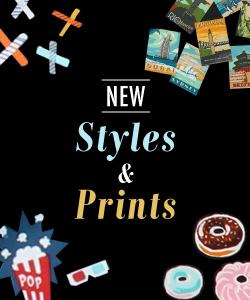 If you're at all curious about what's coming… here's a peek at a few new retro dress styles and all the adorable vintage inspired prints they'll be coming in. We have to say we're especially excited about some new choice prints this season. Many are 'out of this world' !! Wink wink..nudge, nudge. Yep, you guessed it there are quite a few with a celestial theme. Others involve movies, entertainment, and science for all you geeks out there! Of course, there are some beautiful fall florals and diminutive dots, too. So many new prints….cats, birds, donuts, travel and (a bit later in the season) more skulls!
The 'New' Annette Dress
If you've been a fan way back to our early years (over 5 years ago now!), you may remember the original Annette Dress. We've brought her back for Fall and switched her up a bit. This time she features a very full, crinoline worthy skirt and slightly puffy sleeves. We've kept the pretty scoop neckline, piped collar and open back detail. She's a darling in new prints this time around, and all with contrast piping. We're swooning over The "Ex's" print with adorable yellow piping…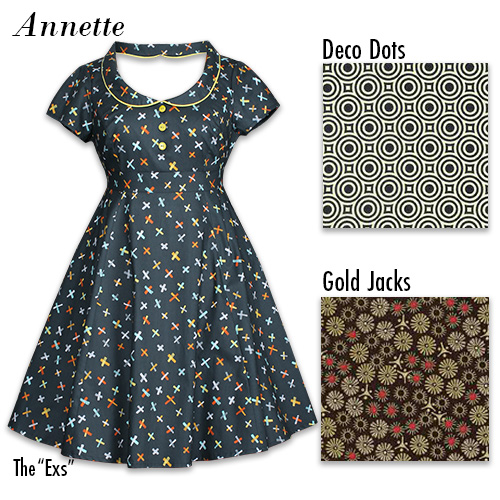 The Marie Dress
Just to switch things up we've moved the zipper from the back to the front, and what a boon for your office to party transformation! It's all in your control…prim and proper for daytime or Va Va Voom for the evening! You get to choose!
We named the Marie dress after a famous female scientist to celebrate all our smart women customers out there. Marie features a shirt style collar, short slight puffy sleeves, a full skirt and of course, POCKETS! Here's a peek at the special prints we choose for this dress. We have to say though, these photos do not do them justice…they are truly amazing!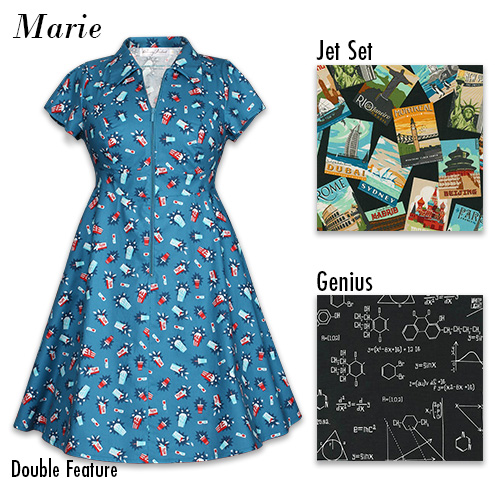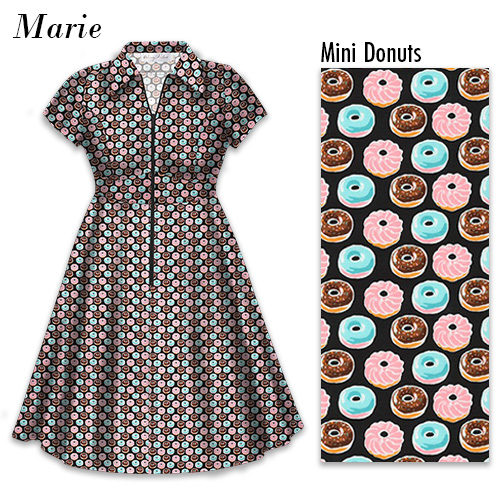 Yes…we love to tease…these new prints and much more will be coming to our new arrivals page sooooooooooon!
XOX Cherry Velvet