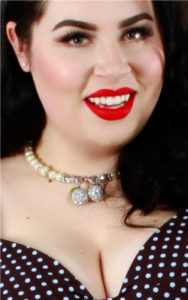 A few months ago, we reached out to our favourite jewelry designer, Mirror Mirror Bijoux and held a few creative meetings to conceptualize some new pieces.
A little back story! Mirror Mirror Bijoux and Cherry Velvet have been working together since 2014. At the beginning of that year, our designer, Diane, took her friend, Shelly, to a charity event that was featuring our dresses. We had also donated items for the event's silent auction. As it so happens, Shelly ended up bidding on and winning a piece that Mirror Mirror Bijoux had donated; A gorgeous cherry necklace! Diane loved it so much, she ended up buying her own. Perhaps you've seen it before…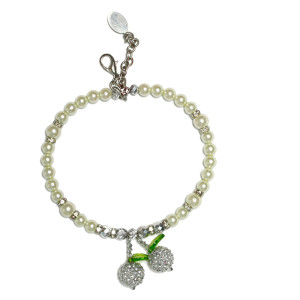 Mirror Mirror Bijoux is a jewelry company located in Coquitlam, BC,  specializing in creating original, timeless pieces inspired by the classic elegance of decades past. With a mission statement like that, it's no wonder why MMB's high-end jewelry go together with Cherry Velvet Dresses like icing on a cake.
With that in mind, we are very excited and proud to present our exclusive necklace collection, Cherry On Top by Mirror Mirror Bijoux!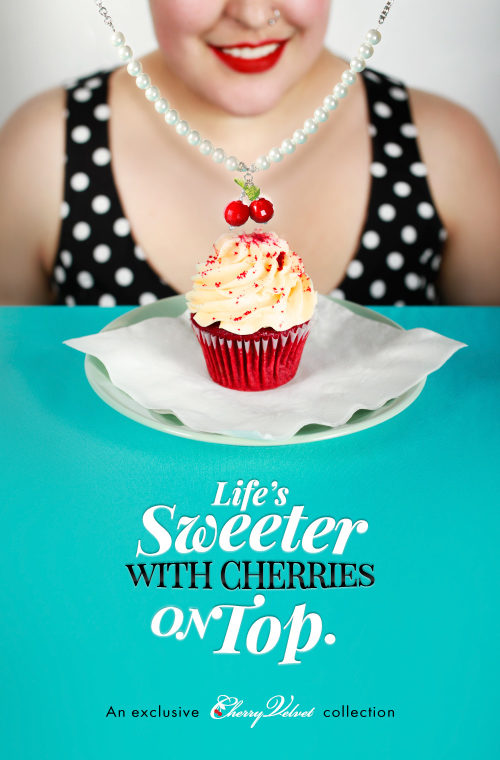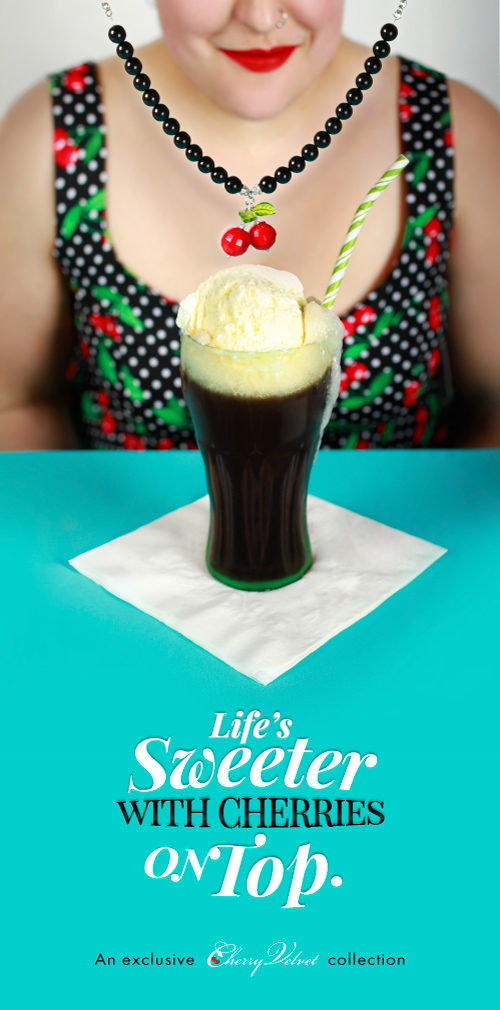 As Mirror Mirror Bijoux collaborated with Diane, they settled on a sweet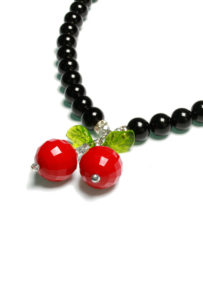 statement piece that perfectly encompasses the timeless elegance of pearls with a bit of added Cherry Velvet "sweetness"!  During the design process a larger scale necklace was decided, as it was agreed that, aesthetically, a bolder piece would compliment a curvier figure best.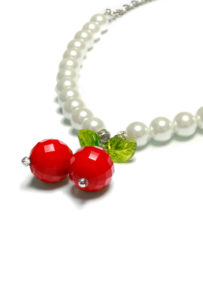 Our Cherry Icing necklace features delicate 12 mm (1/2 inch) white or black glass pearls and a gorgeous cherry pendant made with 20 mm (3/4 inch) round multifaceted red resin beads, silver crystals and glass leaves on a rhodium plated chain (extendable to 21 inches).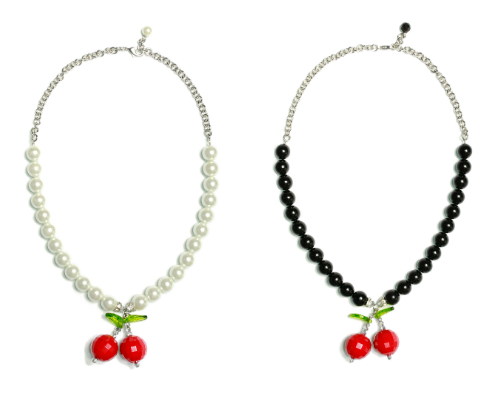 Designed & Handmade here in Vancouver, BC, these one of a kind pieces are now
available exclusively through Cherry Velvet only!