I have always loved classic vintage style clothing. Back in the summer of 2011 I came on board with Cherry Velvet, a brand new concept from designer Diane Kennedy. Diane and I had a professional relationship already as I had sold her bamboo clothing line successfully for a number of years. I had just exited my own 10 year venture selling plus size clothing in my own shop in Vancouver and I wasn't ready to give up on working in fashion. This line was everything I ever wanted to wear and I was more than excited to take on my role as an international sales rep. I still remember the excitement of seeing the first dresses arrive in the studio. I knew then that this was a very special line and that it was a perfect fit for me in more ways than one.
The very first Cherry Velve

t dresses back in 2011.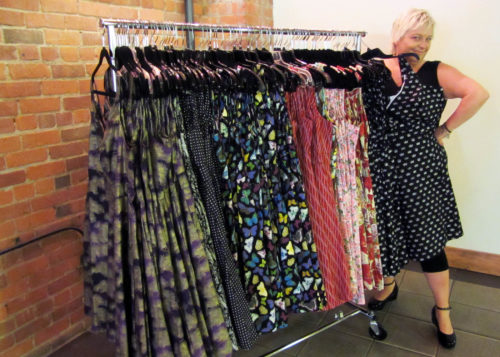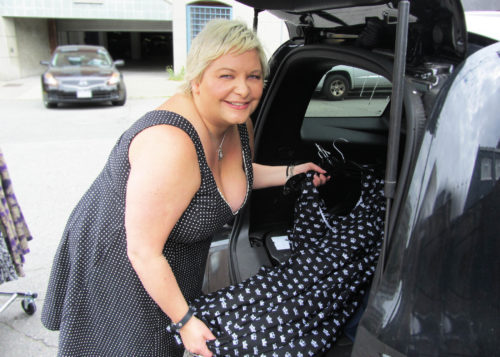 Life can be unpredictable. After about a year I moved on to a different job but I left on good terms and I guess I always felt that someday I would be involved somehow with this amazing brand. Time moves on in the most interesting ways sometimes. In February 2017 I was contacted by Diane who asked if she could hire my band to entertain her customers at a Valentine's customer appreciation event at the Cherry Velvet studio. The gig was a lot of fun and I loved seeing how far the line had come in the last 6 years. So many wonderful dresses!! In March of this year Diane contacted me again and asked me to come work for her. The timing was so perfect and, well, here I am. My role here is a little different than the first time around and suits me perfectly. Isn't life interesting?
I've had Cherry Velvet dresses longer than almost anyone else and here's the kicker. Those very first dresses are still in rotation in my closet. Those dresses are over 6 years old and they still look the same as the day I got them. Vintage style doesn't go out of fashion. It's classic for a reason!
Cherry Velvet and Me 2017 – Still in Love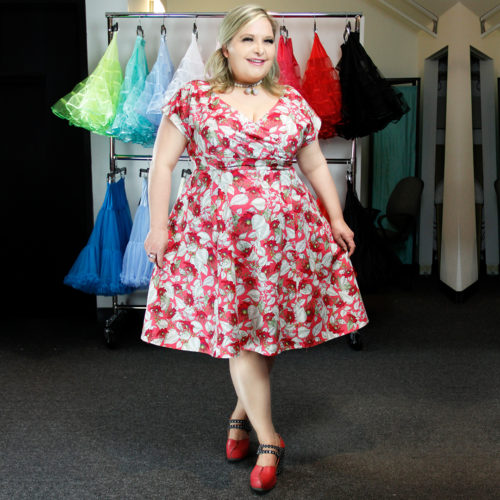 I'm wearing (top photo) the Chrissy dress in Hot House Floral and the Danielle dress in Shutterbug print.
Both dresses are on sale now!
Love Barb XOX
P.S. Hope to see you at our next studio shop on Sept 29th and 30th!