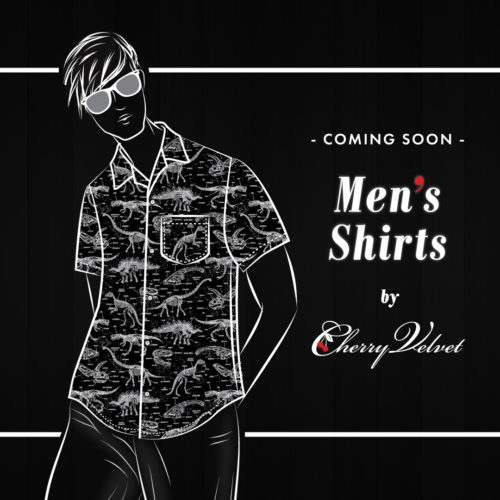 Yes, it's happening!! No April fool's joke, we're going to make Men's shirts!! Thanks so much to everyone that gave their feedback—it was super helpful and much appreciated!
Fabric Fav's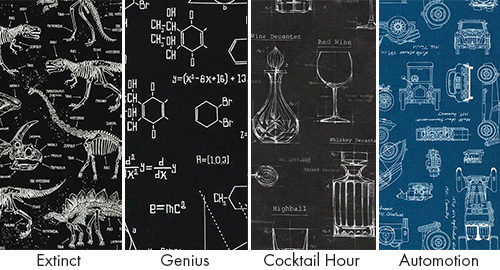 The results were a little surprising! The #1 favourite was the Glow in the Dark Dinosaur skeleton print we're calling Extinct! Not surprising were #2 "Genius", #3 Cocktail Hour and #5 Automotion. (#4 was Routes and Roads which 'may' happen in the Spring) We still need to make a final decision but we can confirm that there will most likely be a skull print as well.
Sizing
No surprise that there are a lot of big healthy guys in Canada and the US. The bigger sizes were very popular and we had many requests for men's shirts bigger than what we're going to offer this time. However, we've made up a size chart that gives the actual measurements of the shirt. We're hoping that our generous sizing will cover at least some of the bigger size requests we received. If this first shirt does well, we may consider making a size 3XL shirt in the future after we collect a bit more data on fit. (P.S. The length is measured from the side of the neck to the hem, HPS = High Point Shoulder)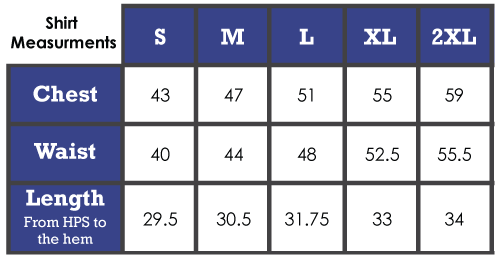 Price
We haven't made a final decision on price quite yet, but we can tell you they will not be under $75 or even under $100. Keeping all of our production in Canada in ethical factories is extremely important to us. With the minimum wage continuing to rise, the factories are telling us that the labour cost of men's shirts is similar to a dress. The premium printed fabrics we use are very high-quality cottons and they are not cheap either. However, we're planning on making the price as fair as we can. We've got a good feeling that our shirts will be among your most fav's 🙂
Thank-you so much for being our awesome customers!
Please sign up for our newsletter so you'll know when the shirts are in!
Thank-you!
Cherry Velvet XOX
Hope to see you at the studio shop this weekend in Vancouver:
Friday, Sept 29/2017 from 2-7 & Saturday, Sept 30/2017 from 11-5
1635 Powell Street, Vancouver BC