Here at Cherry Velvet, it's our mission to design showstopping dresses. What better way for our dresses to be seen than on the host of a national talk show! Starting Monday, February 15, 2016, Cherry Velvet is pleased to announce that we will be providing the Season 3 wardrobe for the host of Kim's Kitchen, Kim Hayden. "Kim's Kitchen" is a Calgary-based half hour television show focused on real women talking about current events, food and much more.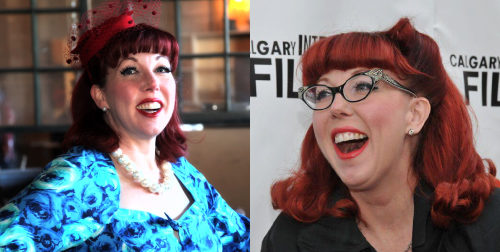 As a TV personality and a community spirit, as well as a successful Real Estate Professional (and accredited home stager!), Kim exemplifies the ambition and moxie of a Cherry Velvet Girl. With a flair for retro-inspired fashion and already very familiar with our dresses, it was such a pleasure to be approached by her about collaborating on her show's wardrobe.
We are absolutely delighted with how our dresses look on her in this recent photoshoot, a promotion for her upcoming season: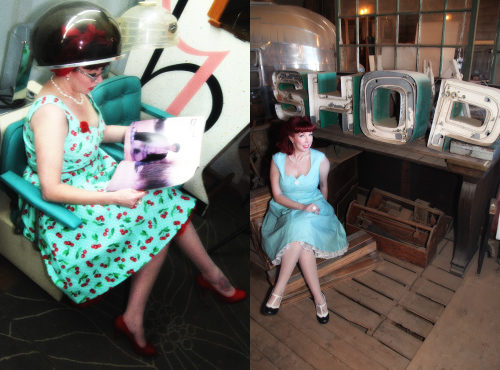 Kim is wearing The Doris & The Kate Dress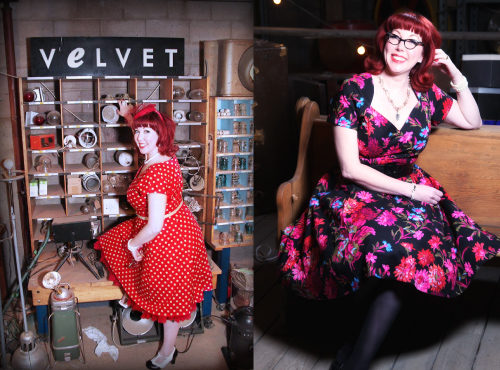 Kim is wearing The Chrissy & The Sabrina Dress
Kim & her crew have been busy as bees since Mid-January filming their 3rd season and we're thrilled by the behind the scenes pictures they've been sharing.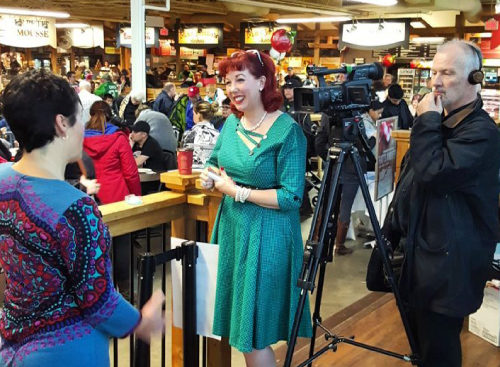 Kim is wearing The Shelly in Jade Houndstooth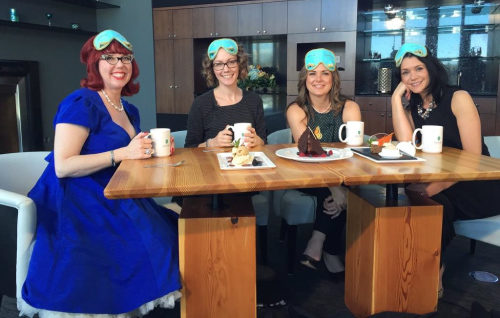 Kim is wearing The Aurora in Royal Blue Shantung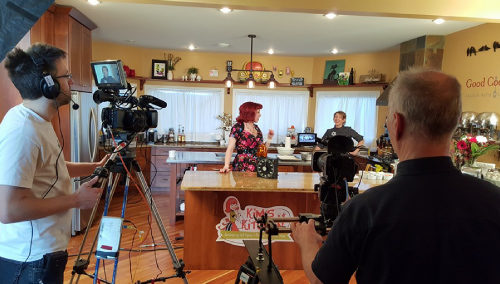 Kim is wearing The Sabrina in Black Dahlia
You can catch Kim's Kitchen on Shaw Direct, Live Stream or Youtube! Click here for more information on air dates & rerun schedule.
Check out their season 3 promo below!
Be sure to check out Kim's Kitchen on Monday, February 15!
XOX Cherry Velvet