Shimona Henry is the photographer behind Cherry Velvet, and has been an integral part of our brand since 2012. Her business, Pin-up Perfection, is pinup and glamour photography for women of all shapes, ages and lifestyles. We caught up with Shimona after our last photo shoot and she answered a few questions for our readers.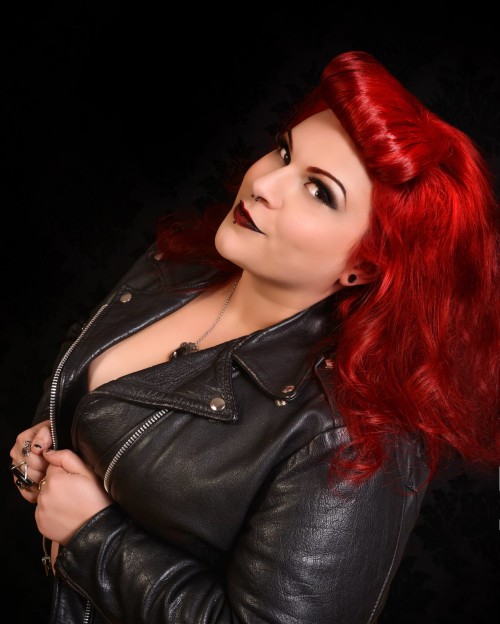 CV: When did you get started in Photography?
SH: I launched Pin-up Perfection in 2007 but had been dabbling in photography for a year or two prior to that. I trained at Vancouver Film School for makeup for Film & Television, and started by photographing my friends for my portfolio. I always had an interest in photography from watching my mom, who is also a photographer, I am self-taught like her. I have been doing photography full-time now for over 3 years.
CV:  Is this something that you always dreamed of doing?
SH: I always had an interest in Pin-up style, and Pin-up Photography wasn't as popular when I started my business in 2007. I think there was one other photographer in Eastern Canada that was doing it, so it was really a niche market.
CV: You have a really large social media following…tell us about that.

SH: Yes, we utilized Facebook in the early days of our business and continue to do so. Our facebook following is now over 40K and we are growing on Instagram too with almost 4000 followers. Last week we had two bookings that came solely from our Instagram feed.
CV: What do you do on your days off?
SH: What is a day off? Haha! I need to practice more self-care. I love photography and so I spend time working on personal photo projects too, but I have to make time to do other things for myself. I love going to the lake or beach on my days off and doing other things like gardening; just being outdoors!
CV: What is your favourite project that you have worked on this far with your business?
SH: There are a few! The first would be a Charity Fundraiser project I did with Helly Hepburn for the SPCA. I photographed 24 models and their pets for a calendar. It was a great project. The second is the Taboo Show that happens every January in Vancouver. I now have a team of about 20 people; Pinup girls, and volunteers that help me with my booth at the show. My third is Cherry Velvet! I have been working with you since 2012 and our shoots together range from studio catalogue to awesome location work. I love the models we work with, the energy on set, memories made and the dresses, obviously!
CV: Are there any people that our readers would be surprised that you have photographed?
SH: When I started my business, I thought that my clientele would be women in their early 20's, when actually my clients tend to be women aged 25-55. It seems that a lot of women gain more confidence and acceptance of their bodies at a later age, and so they are more willing to try new styles (like pinup).
CV: What has been your biggest hurdle in the business to date and what lesson did you learn from it?
SH: There are days when the tasks are piling up and I feel like there simply isn't enough time in the day and I think to myself  'maybe I should get a day job instead', but those thoughts are brief and my passion for what I do keeps me going. Stability is always attractive though, and not having stability is the hardest part—I am constantly looking forward, pre-planning for the season ahead. I am a sole proprietor, but I have an amazing team that works with me that allows me to focus on taking photos/doing hair and makeup, which is where my skills are at! Maria Christina does all of the inquiries and bookings for the business, Miss Dottie does the social media, Stela Licina and Lucy Lopez are part-time makeup artist/hairstylists, Emma Meow is my location assistant and Helly Hepburn does blogging and event planning.
CV: If you could give a word of advice to other women out there regarding woman starting a business and building a brand, what would it be?
SH: A business is hard work and it takes time and many sacrifices—I've lost a lot of sleep staying up past dawn on the computer, shot until my bones ached after 12+ hours without a break. I have also laughed so hard I've cried, made awesome friends and amazing memories! It's all so worth it in the end!
CV: Last question – Who is your biggest inspiration?
SH: My biggest fan, my mum Eve! She is strong, intelligent, caring, creative, driven, generous and she inspires me to follow my dreams. We share the same motto: Don't Dream it. Be it. (from the Rocky Horror Picture Show).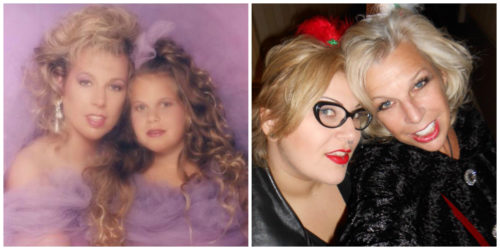 We LOVE you too Shimona!
XOX Cherry Velvet