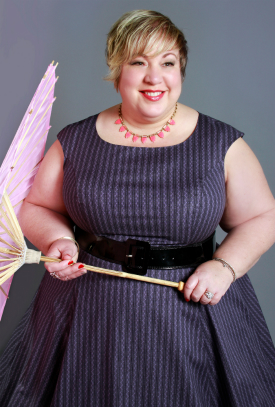 We make our dresses for you, so it makes perfect sense to reach out to you when representing our line. Our dresses are as unique as your own personal style and we love to see how our Cherry Velvet girls style their dresses. Enter Shelly! Our regular readers will recognise her as a friend of Diane (our designer), whose fun and whimsical fashion sense makes her a perfect choice for this. A self-proclaimed, "sexy, fat chick" with a penchant for dresses, she's an avid Cherry Velvet aficionado.
With her approachable smile, she's a beacon of Retro-inspired style and has remarked that Cherry Velvet are her favourite dresses. We were so pleased to hear that she often gets stopped on the sidewalk when she's wearing them!
On top of that, we knew Shelly has amassed an envy-inducing collection of darling shoes (including our favourite shoe brand, John Fluevog) –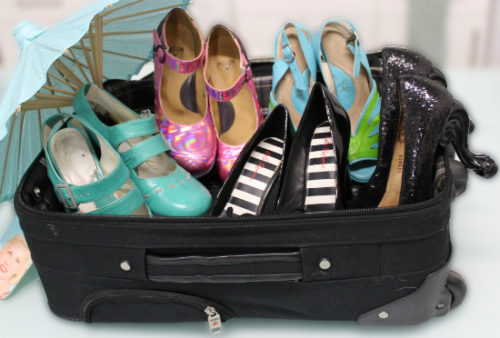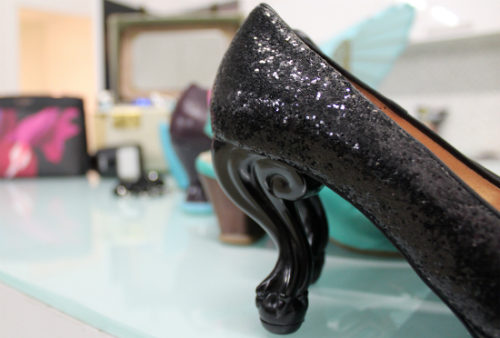 and jewelry…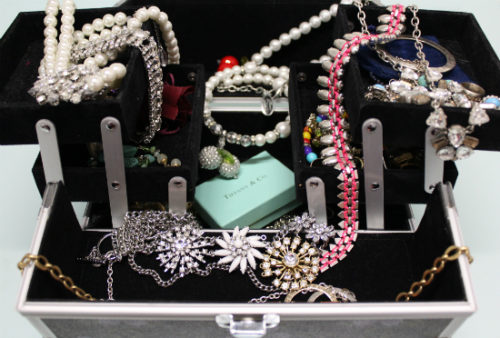 So we asked her to choose a few dresses to style along with her pretty things, as well as model for us – to show off her unique, CV-style. As always, we were delighted by Shelly's cheerful and confident personality. She tells it like it is and exemplifies the body positive, self-assured attitude that pairs perfectly with our dresses.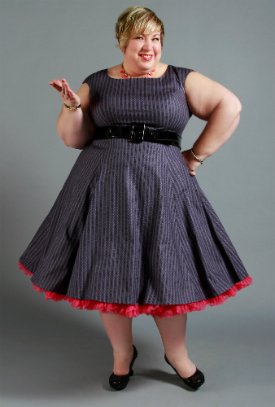 We knew the Olivia Dress was the perfect choice for her when we heard her explaining her style philosophy, "fashion is a feeling." Fittingly, as soon as she donned the delicate Violet Ribbon print, she exclaimed, "it feels like something out of 1950's Paris!"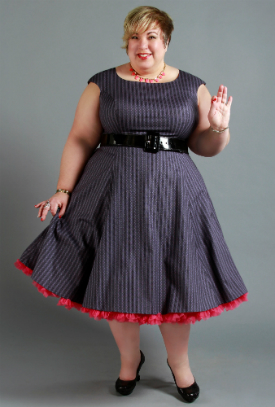 She went on to explain that she enjoys the juxtaposition of "simple with fancy." She suggests pairing a denim jacket with our dresses or jazzing up a more subdued print with statement shoes.
Our dresses look absolutely fabulous with belts and this thick patent leather one is a lovely complement to our subtle take on the pinstripe. It really makes those fierce heels pop!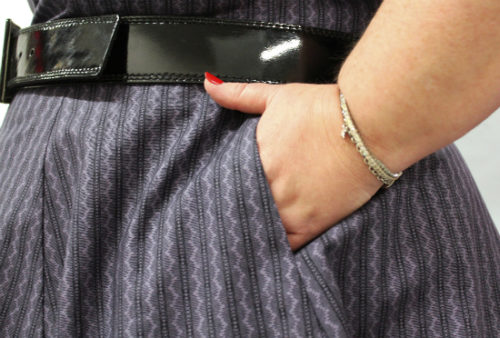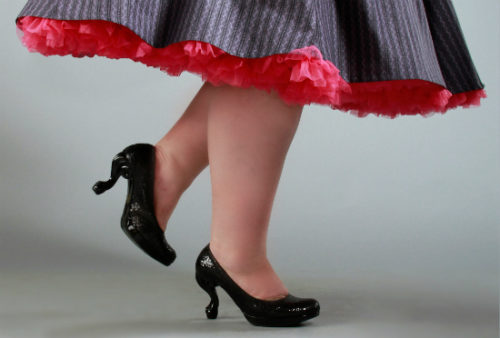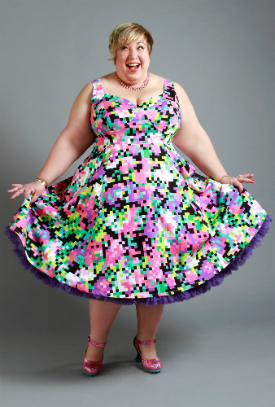 She definitely had a blast trying out our brightest Doris Dress yet, The Pixel Party. It was hard to contain her enthusiasm! As soon as she saw it when she was picking her choices, she had to show it to her husband.
"He's a bit of a geek and this dress just screams 'Comic Con'! He loves the pixelated print."
Shelly's colourful personality definitely comes out in this trendy, statement dress. We're not surprised she chose it, considering her other favourite dresses are our Brooke Dress in Vanilla Stardust (now sold out) & Danielle Dress in Bazaar.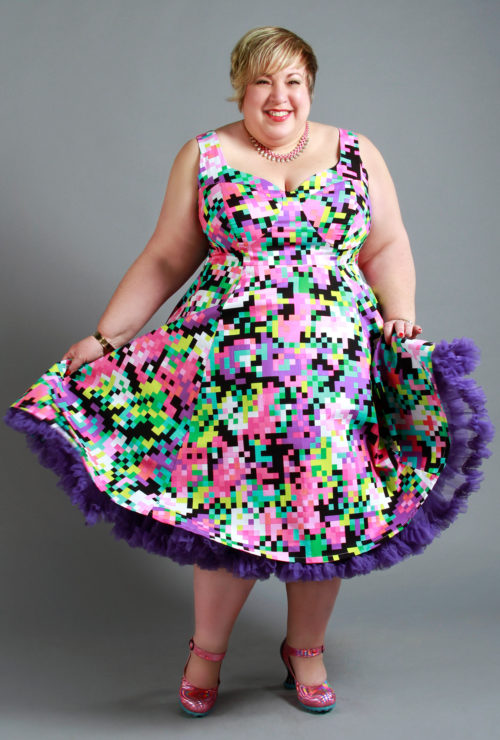 Check out those adorable shoes. Pixels & holograms? Flawless!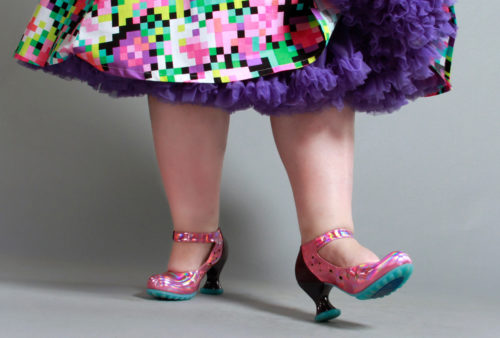 These Cosmos Meteor shoes from Fluevog are out of this world!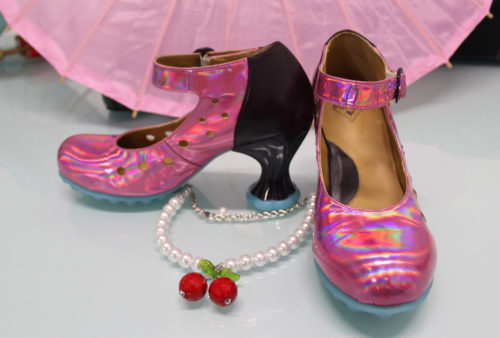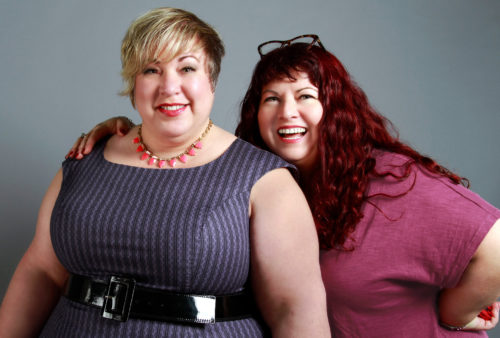 Stay tuned for another upcoming post, wherein Shelly shares her thoughts about body positivity and more of her beautiful charm with us.
XOX Cherry Velvet
Find one of Shelly's favourite dresses, The Danielle in Bazaar & many more Retro-inspired, Plus Size dresses  at Cherry Velvet Plus!