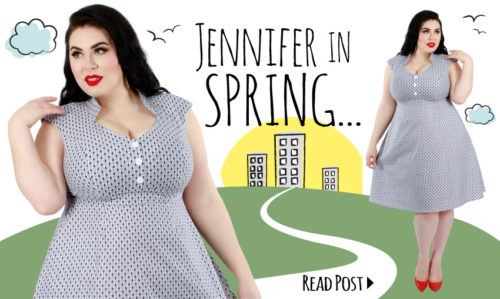 Last year we introduced New Girl, Jennifer in a 3 gorgeous prints.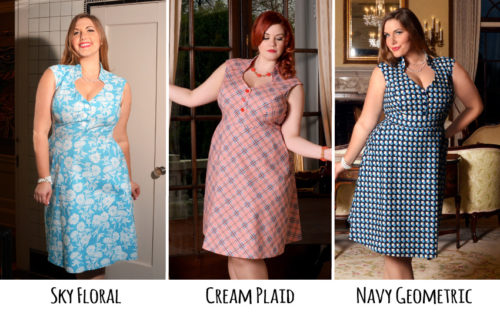 For those who aren't acquainted with her, Jennifer is one of our favourite "Professional by Day, Vixen by Night" styles. Reminiscent of Retro 1960's Nehru jackets, Jennifer's saucy V-Neck is complimented by a Mandarin Collar & adorable button details. The A-Line skirt is perfect for those looking for that classic silhouette without a full skirt. It's a delightfully unique choice for the workplace while still retaining that sense of sass that we all know Cherry Velvet girls have outside of work.
Check them out in 4 brand new prints: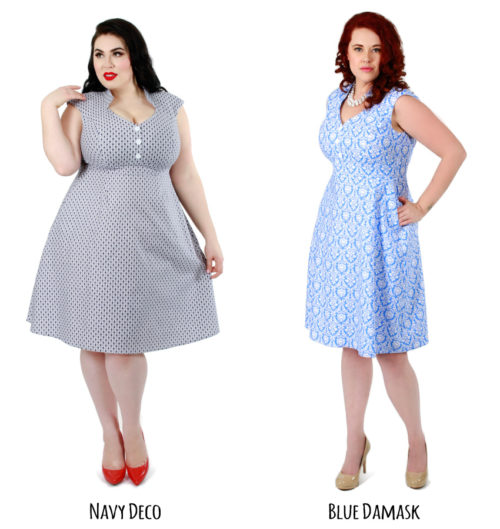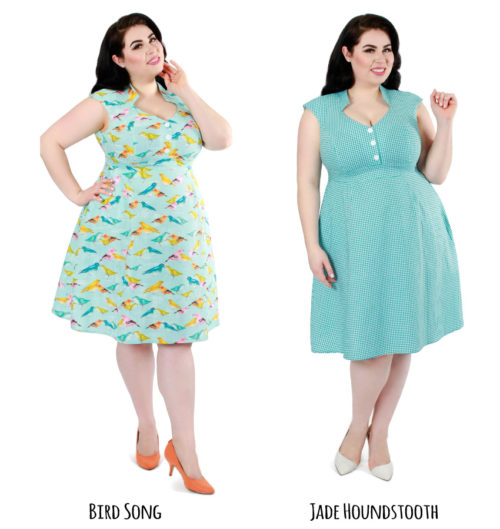 We love the stunning Cerulean hues for Spring and whether you choose a striking geometric pattern like our Navy Deco or Jade Houndstooth, or a delicate print like Bird Song or Blue Damask, we're certain you'll turn heads.
Look forward to many new prints/styles to come for Spring!
XOX Cherry Velvet