For this week's blog, we thought we'd take a moment to share some juicy news with our Cherry Velvet fans! We have so many neat things going on at any given time, we wanted to make sure you guys knew what the sitch is!
Without further ado…

Vancouver Model Casting Call

We're currently looking for local models within the GVRD (not agency represented, please!) for photo and video shoots.
We're seeking those who have availability between Monday-Friday, 9am-5pm.
All images images/video taken will be for promotional and/or marketing use (including for use online, television, video and print).
We're looking for models who:
* Are a height minimum of 5'5″
* Have minimal visible tattoos
* Are #stunningatanysize!
We'd love it if you have:
* The ability to do your own hair and/or make up
* Some modeling experience
* A background in acting, dancing, performing, lion taming, etc…
As of this date, we're currently casting for ethnic & size diversity in Small-Large AND 2X-3X*, but we're happy to take any applications that fulfill our sizing needs of Small-3X!**
**Refer to our fit guide to see our sizing.**
Feel free to send in your application here
Down The Rabbit Hole With Alice
In case you missed it, we had a grand debut for our newest dress, The Alice.
A splendid little photoset & a whimsical blog post telling her story.
Check them out if you haven't already!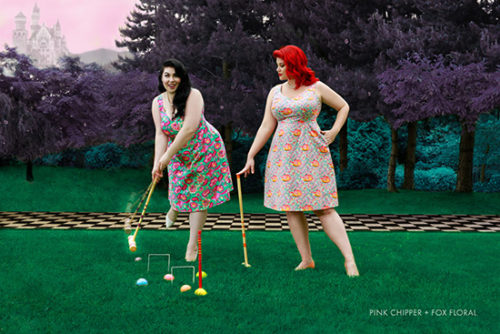 Our Alice is available in XS-3X! Get yours before she slips down the rabbit hole again and disappears forever!
We've finally "Snap"ped!
We've been feeling a lot of FOMO (Fear of Missing Out) lately with all these adorable filtered selfies and we've finally decided to jump on Snapchat bandwagon!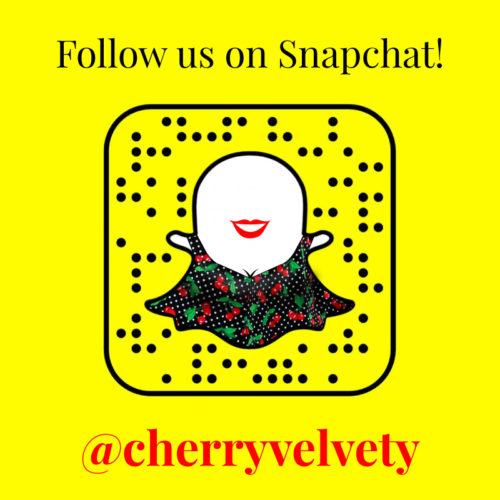 For behind the scenes looks, sneak peeks, tutorials, photo shoot hijinks and much more!
Snap to it!
We also have more open studio shops and fun photos coming up. Stick around! It's going to be a very Cherry summer!
XOX Cherry Velvet