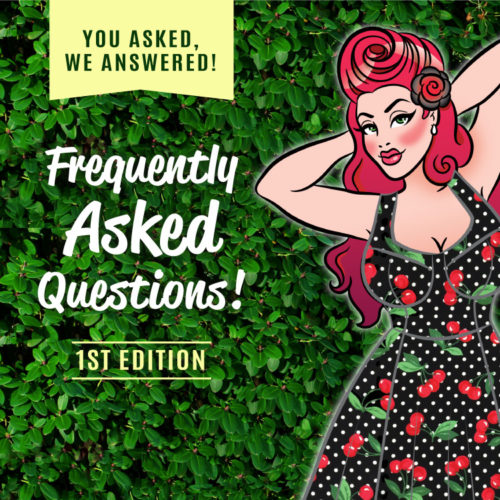 We love how enthusiastic y'all are about our dresses and we love to hear from all our followers and fans. As social media persists, we find ourselves often fielding the same questions. While we endeavour to answer each and every inquiry we receive, we thought it would behoove us to put together a small list of frequently asked questions and answer them here for posterity:
Do you take custom orders?
Unfortunately, due to our design process and production schedule, we are unable to offer custom orders at this time.
That being said, we have a wealth of dresses in our collections and it could very well be you might not have seen the dress you were looking for! If you're looking for something in particular, we encourage you to reach out to us at info [at] cherryvelvetdresses [dot] com and one of our helpful stylists will do their best to match you with the perfect dress.
How do I figure out what my Cherry Velvet dress size is?
Because of the unique fit of our dresses, we highly suggest taking your measurements and having a peek at our Fit Guide, in order ensure you're getting the right size.
First thing's first, measurements:
Then match to our handy sizing charts!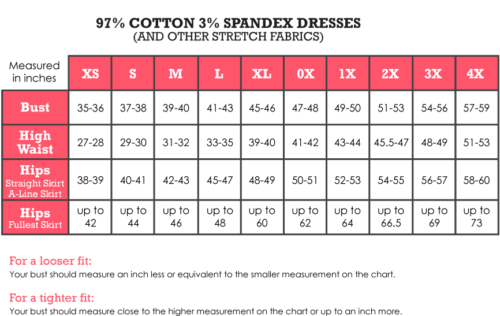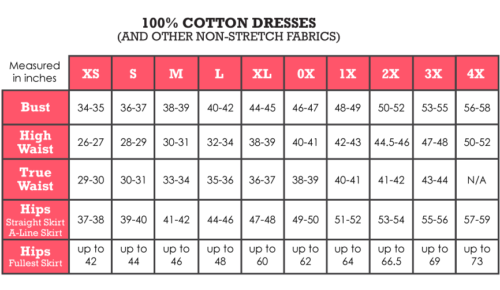 That being said, the most sure-fire way to find your perfect fit is to contact us with your measurements and the dress(es) you're interested in and we'll recommend your best fit.
Drop us a line at info [at] cherryvelvetdresses [dot] com before you order and one of our fit specialists would be happy to assist with finding your Cherry Velvet size.
Where can I try on your dresses in person?
If you are able to visit us, our Vancouver-based showroom is available by appointment, Monday-Friday between 10-4pm. We LOVE to see all shapes and sizes in our dresses and would be happy to help you find the perfect look. Drop us a line at info [at] cherryvelvetdresses [dot] com to book your appointment! We're located at 1635 Powell Street, Vancouver. Parking is available in the lot by the Flag Shop off Woodland Drive or out front on the street during part of the day (please check the parking signs for times)
Periodically, we also hold open Studio Shops for the public! Generally once a month, we hold them on Fridays from 2-7pm & Saturdays from 11-5pm. Join our mailing list and/or follow us on Facebook to be the first one to know about our next one!
How do I care for my Cherry Velvet dress?
Our dresses are as easy to care for as they are to wear! Simply machine wash in cold water & hang to dry. Be sure to separate the colours! (no red socks with a white dress please!)
We don't recommend the dryer, but you can fluff in the dryer for a few minutes before hanging if desired. Iron on a cotton setting if necessary, but taking a few minutes to smooth out the wrinkles after hanging it up will go a long way toward being iron free!
How do I care for my crinoline?
Once you receive your crinoline, give it a firm shake fresh from the bag, hang up and gently pull out the wrinkles & ruffles. Be careful, as the chiffon or netting is very delicate. Do not be alarmed if it takes about a week to relax out the wrinkles completely. Beauty takes patience 😉
Do not iron – the material may melt. Hand wash in warm water, no bleach. Hang to dry.
Do you have any other questions for us? Let us know! We're always happy to answer your queries 🙂
XOX Cherry Velvet
Join Our Mailing List for exclusive discounts, sneak peeks & more!
Follow us on Social Media (Twitter | Instagram | Facebook)