We wanted to keep the 2nd to last blog of the year light & cheery, so what better way to do that than with a #flashbackfriday!
Being located in East Vancouver, we're lucky to be surrounded by so many local businesses with amazing history and connection to our community. One such business has been serving the neighborhood since 1957.
May we (re)introduce you to a local favourite diner on East Hastings Street, Save-On-Meats.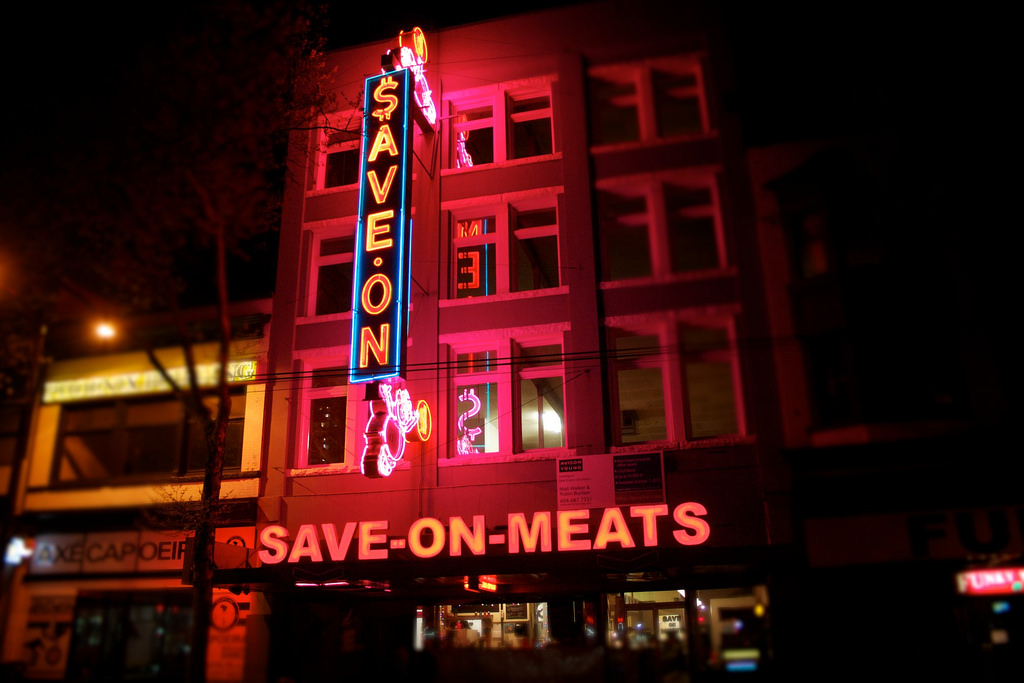 Did you know that as of 2016, the building itself is 125 years old? We love that Vancouver has so many historical buildings!
Originally a quaint butcher shop with a small sandwich counter in the back, it quickly became legendary for its amazing burgers and excellent prices, leading to its expansion as a full diner. (While still maintaining the busy butcher side!)
While the original owner decided to close up shop in 2009, operations were picked up by a local entrepreneur in 2011 and Mark Brand has continued to run Save-On-Meats with the same standards and commitment to the community that it has become well known for.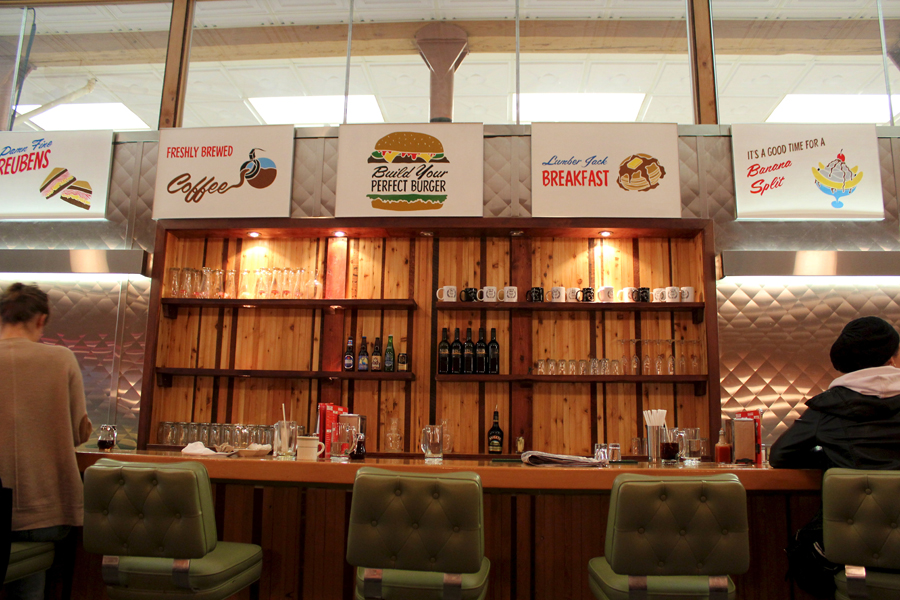 Besides its wonderful history with Vancouver, Save-On-Meats boasts one of the most adorably legit retro diner interiors in the whole city. When it reopened 5 years ago, we knew it would be the perfect spot for our Spring 2013 Catalogue photoshoot.
It's hard to believe it's been almost 4 years to date since we shot this. January 9th, 2013 to be exact! We had an amazing cast of models with the likes of Ruby Roxx, Elly Mayday, Miss Lucky Dee…and despite the threat of delicious all beef patties, we even cajoled our gorgeous Veggie pattern maker at the time, Genesis, into striking a pose or two. We were also lucky to have an incredible Glam Squad, to transform these lovely ladies into Pin-up perfection.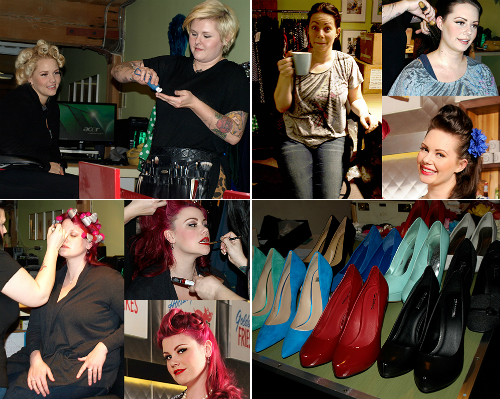 Which, of course, was entirely necessary, when we had the famous Shimona Henry of Pin-Up Perfection Photography at the helm, ensuring maximum pout & poise. We absolutely love her style!
Check out a a few pics below: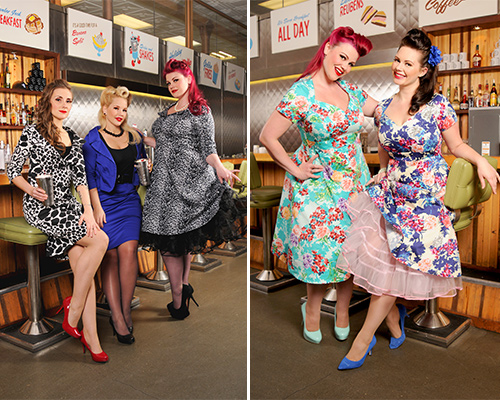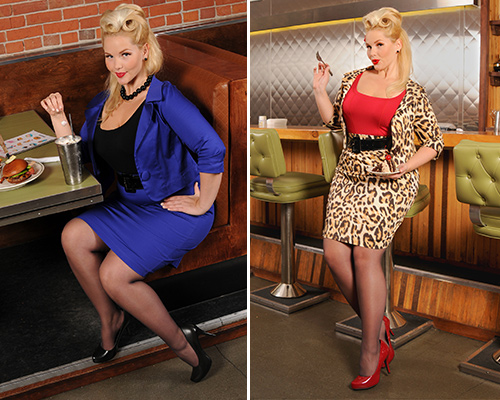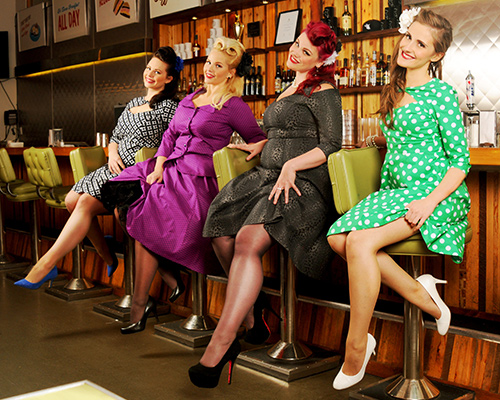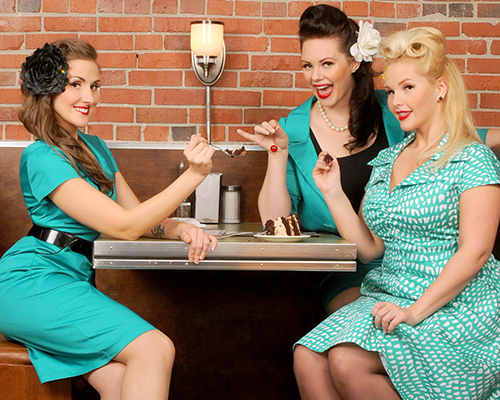 We hope you enjoyed this little blast from the past!
(And who knows…maybe we need to drop in for a burger & shake again in the New Year…)
Click here to view the rest of the photoset!
XOXO Cherry Velvet