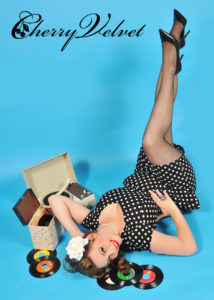 Once Upon A Time, Cherry Velvet HQ had themselves a double threat in the office…
Long before the team we have right now, Cherry Velvet had themselves a Sales & Marketing Coordinator who would occasionally pinch hit as model, too! By day she went by Danielle Keil, but in front of the camera, she's Miss Lucky Dee!
Born & raised in Hope, BC, Danielle moved to Vancouver to be the first in her father's family to pursue a degree. She ended up earning her Bachelor's of Arts & Social Sciences, majoring in English Literature & minoring in Women's Studies. But, of course, you can't study 24/7! A girl's got to have a bit of fun, don't you think? When she wasn't studying, Danielle was spending her evenings and weekends moonlighting as Miss Lucky Dee.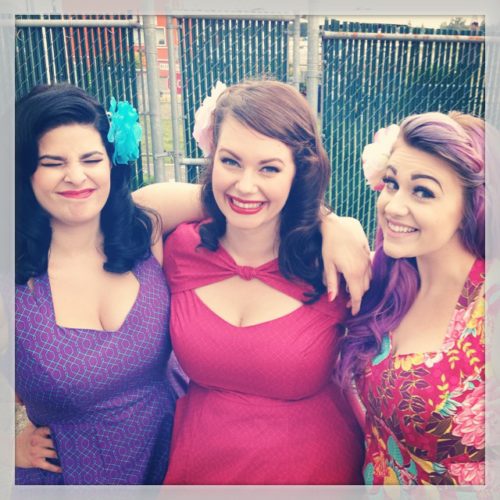 It wasn't long before she put the "Luck" in her name by winning a modeling contest & contract with one of our favourite retailers, Lucy Clothing. After catching Diane's eye and building a rapport with Cherry Velvet as a model, we hired her right after her graduation to help out with the office and be a cheerful face & voice to our customers.
Alas, Cherry Velvet couldn't stay Lucky forever and eventually Danielle moved on to coordinate something else…a family!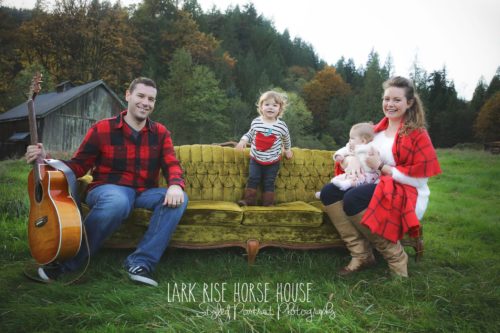 Thankfully, we never lost touch with her and when we can, we love to have her in to shoot. At her most recent gig with us, we had a chance to ask her for her thoughts on her time with Cherry Velvet.
This is what she had to share!
What was it like working for Cherry Velvet?
I love working with Cherry Velvet!  Diane and everyone here is so awesome and supportive. I always feel comfortable and confident working with you all.  And of course, Diane's designs make me feel amazing too!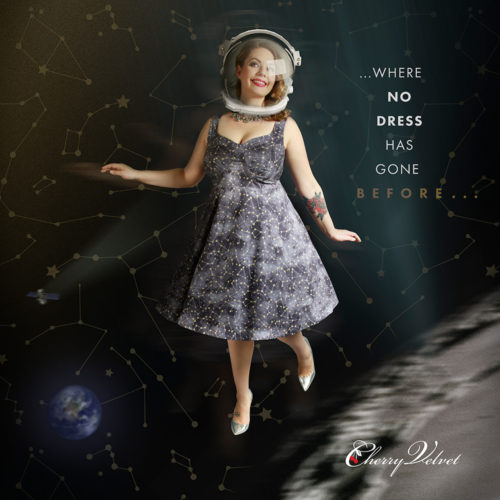 Working for Diane was a dream come true for me! I had just graduated from Simon Fraser University and was looking for a new job.  When I heard Diane was looking for help in her studio, I immediately emailed in.  I had modeled for Diane once before and she was already someone I looked up to and admired. Diane is very generous and would often give me clothing! (Like I said, it was a dream come true!)
I've learned so much from her and continue to take any opportunity to learn more.
With all that said, working for an artist is not without its challenges…Diane can make quite the mess during her creative process. That's hard for a neat freak like me! lol
What's your favourite Cherry Velvet dress?
I love the Lana Dress in Monochrome Lace.  I took that one home after my last shoot. It's comfortable, classy and has pockets! It was a hit at my husband's Christmas party. Also The Leah Lace Dress in Royal Blue! It's to die for!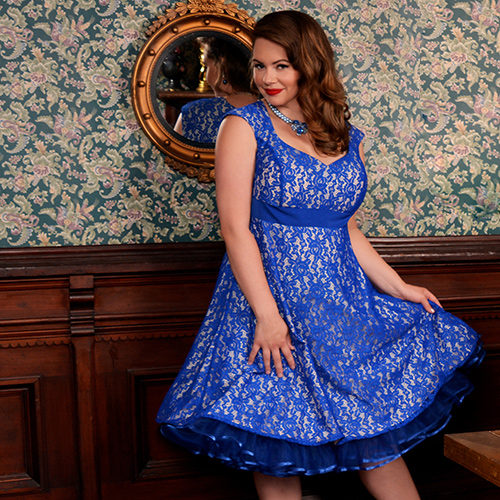 I could go on.  I can't pick just one!
What does body positivity mean to you?
For me, "body positive" means loving my body and having confidence regardless of what other people, society and the mainstream media may think.  It's just being happy with whatever size I am today.  It means appreciating the amazing things my body does, rather than the fact that I don't have a thigh gap or flat stomach.
***
As usual, Danielle was an absolute pro in front of the camera, always game to try something new! This proved perfect, since we had a cute Video Game-themed idea for one of our newest dresses, The Doris in Pixel Party. Check out our little animated video below here!
Doesn't she make a darling sprite?
We think she's super!
XOX Cherry Velvet