In anticipation of tomorrow, Happy Valentine's Day to all you Cherry Velvet gals out there!  Whether you're single or attached, we hope you all have a wonderful day full of love.  Most importantly, we hope you take a moment to celebrate and love yourself, because you are FAHbulous DAHling! 
And because no celebration is complete without something sweet (did you see that rhyming genious just there?), we've rounded up some of the most adorable, decadent, and delicious cherry inspired treats…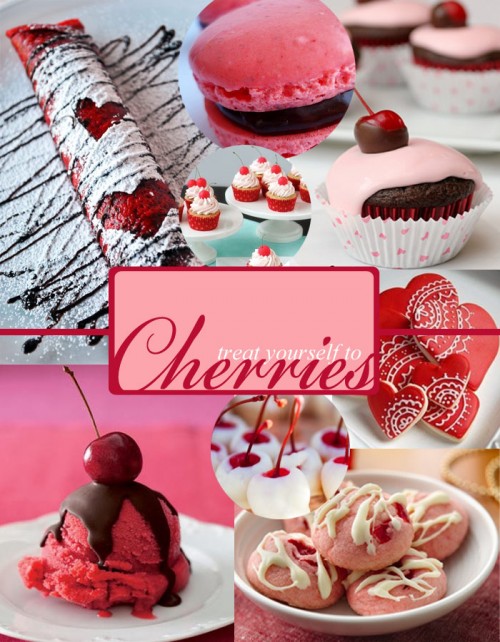 Find more goodies and the recipes & sources of the above here on our new Pinterest account!
With undying love (and a serious sweet tooth),
xxx Cherry Velvet