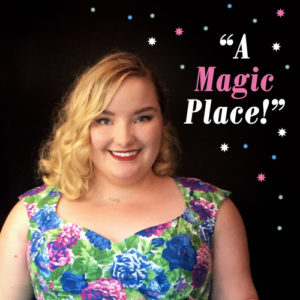 Another Cherry Velvet Studio Shop has come and gone and we can all agree that it was a smashing success. How blessed we are to have the opportunity to spend time face to face with our wonderful customers. There's nothing quite like zipping someone into a dress and seeing their eyes light up. We love sharing the excitement they feel when they realise they have so many darling dresses to choose from. Dresses that fit! In fact, most customers experience being so totally spoiled for choice, they have trouble deciding which one(s) to buy! Now isn't that a change from a shopping experience where you end up having to buy the only dress that fits? (whether you like it or not)
It was lovely to see so many pairs of girlfriends come shopping together….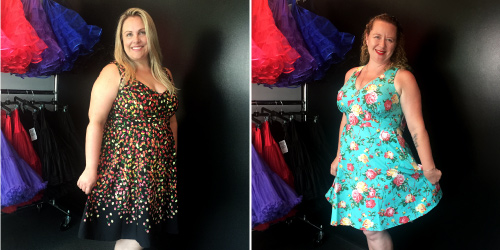 Another that bought a 'special occasion' dress came back for one to wear every day. We loved what she had to say so much, it's maybe our favourite quote so far…
"A magic place where everything fits!"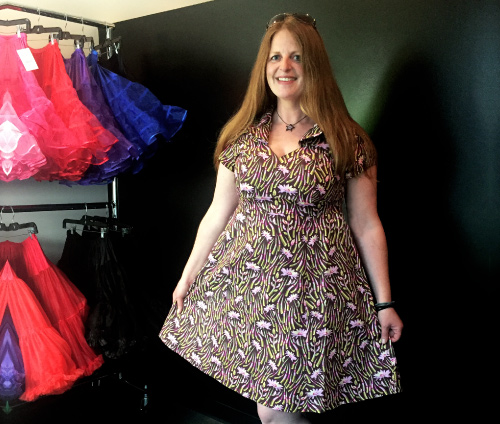 We welcomed those who came to see our latest prints and those looking for a bargain. We loved how women brought their best friends, girlfriends, fiances, and husbands. We had some big belly laughs! We all welled up with tears when one special customer saw herself looking so beautiful in her dress that she choked up. (true story) It's a real gift to be able to get to know our awesome customers better and to be able to offer them good old fashioned personal customer service. 
These two spent a fun day together that included our Studio Shop….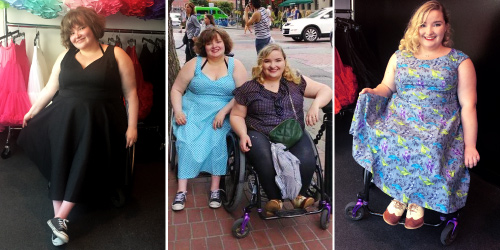 Several others went home and took photos of their dresses: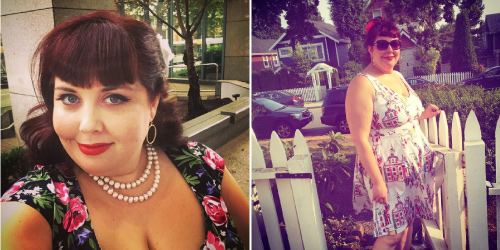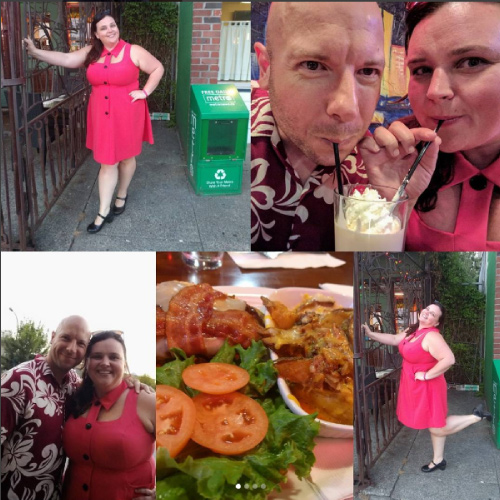 We especially love the enthusiasm that often has our customers wearing their dresses right out the door!!!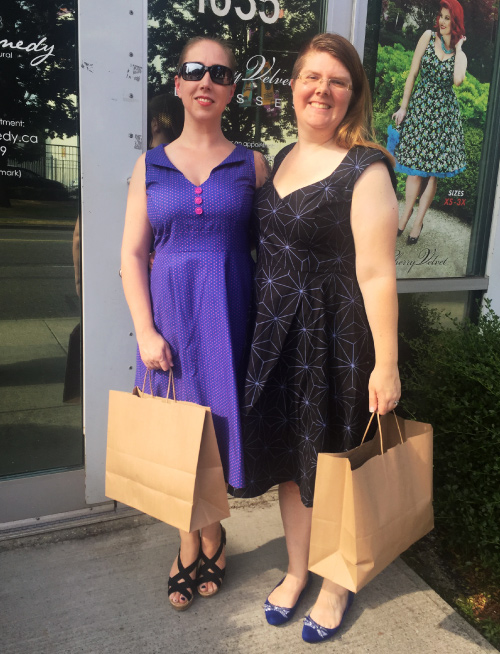 Love and heartfelt thanks to all of you! See you next time at our Studio Shop on September 8th & 9th!
Diane and Barb XOXO