6 Apr
Spring is here! And with the blue birds singing and the honey bees buzzing, life is blooming everywhere! Our friend, Laura, came into the studio recently and brought with her a new little bundle of joy; special delivery from the stork! With her & Sailor Mae's beautiful blue eyes, we couldn't resist putting her in some of our newest & bluest hues!
Our Chrissy is a fantastic choice for the busy missy (or mum!) because of its versatile look. With all the fixins' of a classic Cherry Velvet dress (our famous pockets & full skirt, for example), The Chrissy's mock wrap bodice is universally flattering and the V-neckline (with just a little peek of décolletage) is a happy medium between business sass & casual class.
For this Spring, we released Chrissy in 2 lovely blue-based prints, Navy Waves and Blue Roses.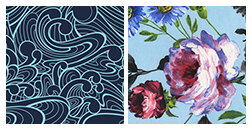 Express your artistic side with our gorgeous Navy Waves Print, featuring a delicate pattern of light blue waves against a sea of Navy. It's very reminiscent of Traditional Japanese Wave art.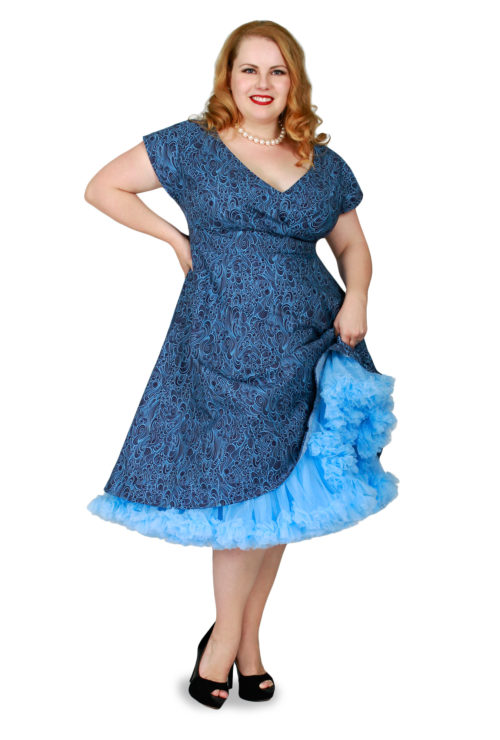 Or freshen up your closet with a bouquet of delicate roses, against a picturesque blue sky. Such a lovely dress for a garden party!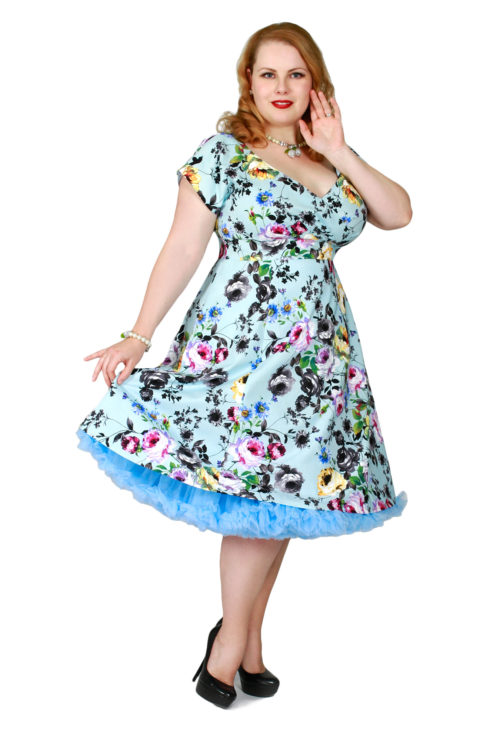 With the approaching heat, we wanted to crank it up even more with our Robin in Blue Net. The straps are light but wide enough to cover those pesky bra straps. Coupled with the plunging neckline (and gathered front band), your decollete becomes the center of a darling bow. <3
Sun rays won't be the only thing you'll be catching, in this darling fishnet print! It's the perfect sundress!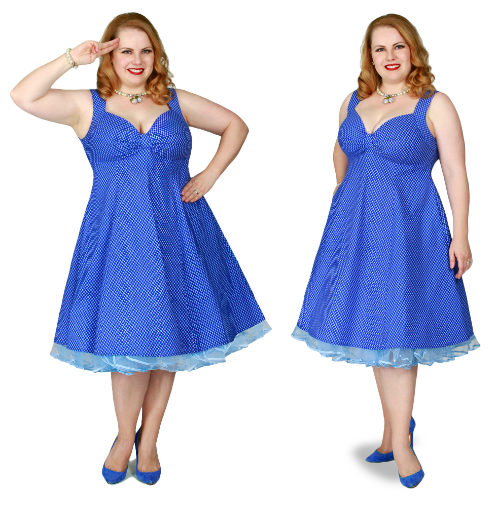 And as always, our dresses have accompanying crinolines! We suggest our Knee-length crinoline or our new deluxe Vintage Chiffon Crinoline (featuring 100 yards of ruched ruffle!) in Blueberry Ice Cream.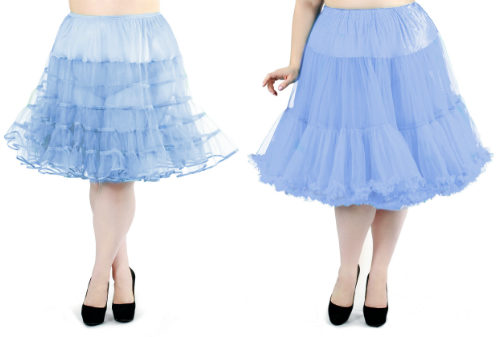 It's certainly hard to feel blue, when we're surrounded by such lovely dresses!
We hope the puns didn't make you blue in the face, either! 😉
XOX Cherry Velvet