A little while back, we wrote a blog about having the pleasure of shooting with Shelly, a long-time Cherry Velvet Enthusiast and friend of our designer, Diane. She was such a jewel to shoot & speak with that we ended up with so much great material!
Between her fantastic styling of our dresses & her incredibly affirming ideas about body positivity, we couldn't resist writing one more blog…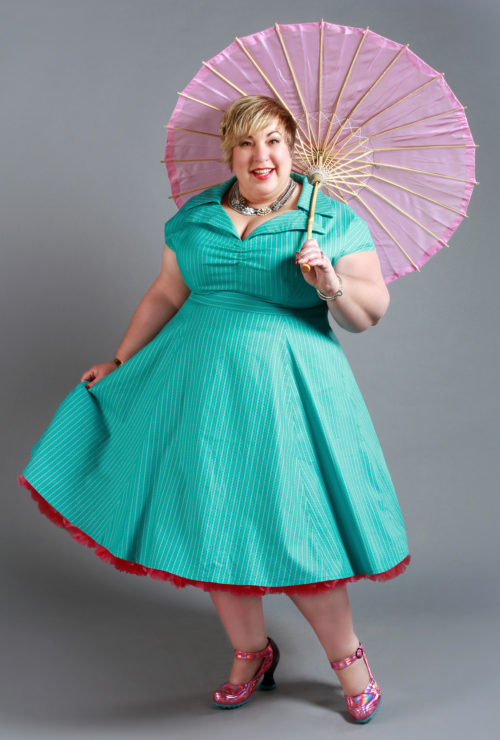 …And so we invite you to let us take you on another fashion journey with Shelly…!
As we mentioned previously, probably one of the best parts of shooting with Shelly was her arsenal of accessories at our disposal: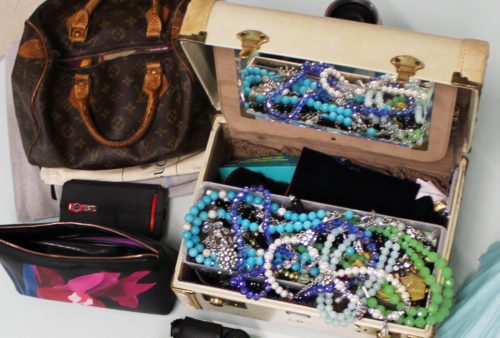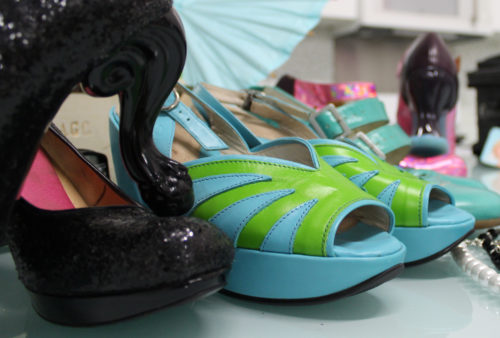 You didn't hear it from us, but there was more than a little fawning over her sparkly baubles and eye catching heels! But more than her jewelry, we loved the little golden nuggets of positivity that Shelly had to share with us. When asked what body positivity means to her, she most eloquently said:
"Body Positivity is an act of self-love. It is appreciating who and where you are in the moment and not subscribing to society's conditioning and expectations. We've been told for so long that only a certain age and size should get positive attention, but that's not right at all. After all my own trials and tribulations, I'm very happy with who I am."
And we're very happy she is who she is, too! Just look at how much she glows in our Paige – Tiffany Swizzle: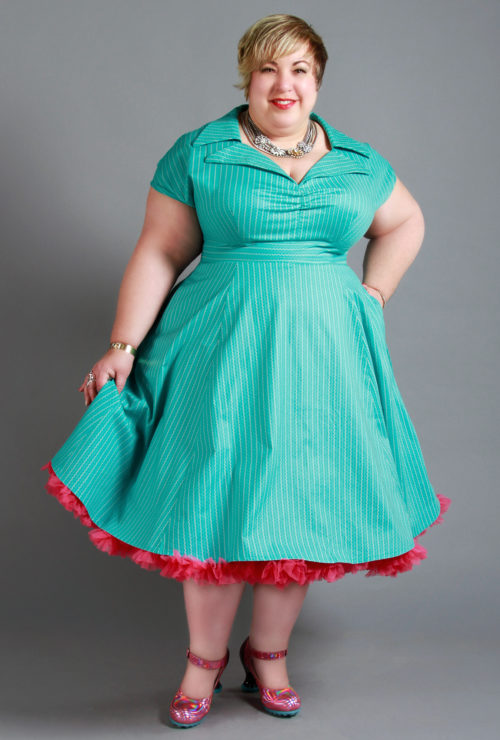 As she slipped on the dress + crinoline, we asked her what she thought of crinolines and she smiled,
"I've been wearing crinolines since I was 2! I love them. Nothing makes you feel more instantly feminine."
We definitely concur!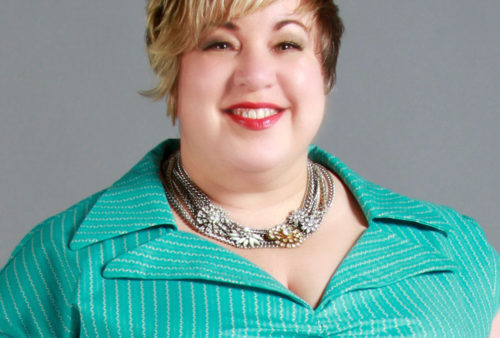 Shelly never likes looking the same and enjoys how a simple change like pairing different accessories and removing the crinoline freshens up the whole look. As She styled herself, she waxed saucy humour about the versatility of our dresses.
"Women never like repeating themselves, am I right? That goes for when we're talking and dressing up!"
Take another few chic looks at this chick's look!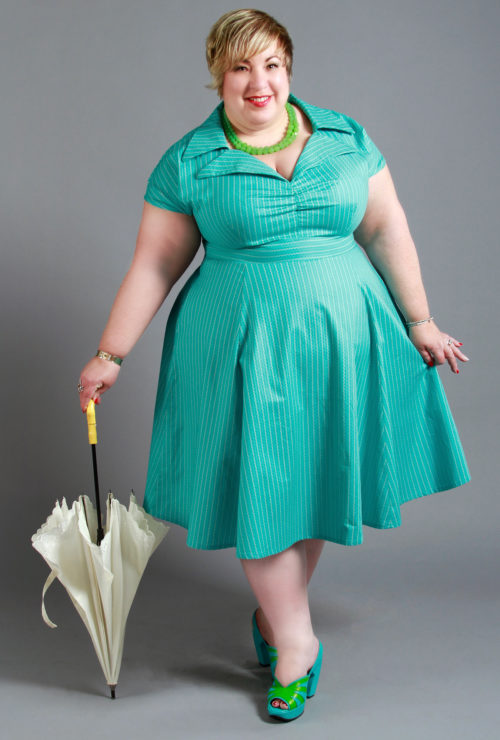 In our last Shelly blog, we mentioned how her fun and whimsical fashion sense made her a perfect choice for these style spotlights. But on top of that, we think she deserves the world…Plus!
Our collective hearts sank when we heard her poignantly talk about her struggles with image issues and eventually overcoming an eating disorder. But ever the optimist, she stands by what she endured and is proud of prevailing through these challenges. These days, she happily embraces her body and confidently loves herself.
It definitely showed as soon as she shimmied into our Kate – Ticker Tape: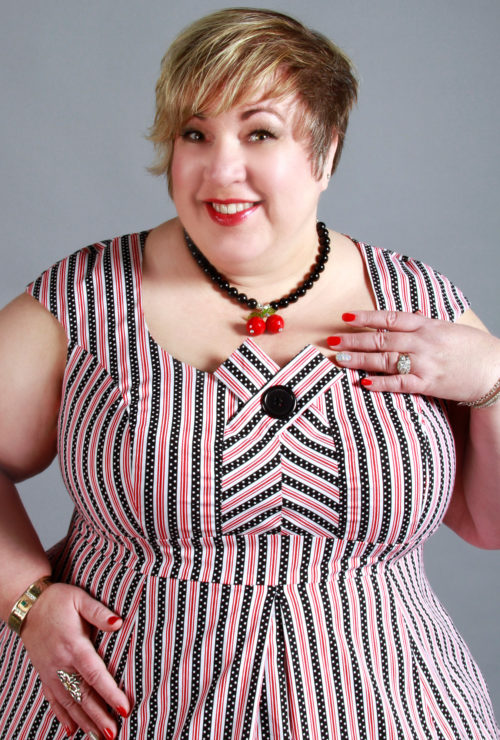 "This is fat chick FABULOUS!" she cheekily exclaimed.
She beamed as she told us that her coworkers would often place friendly bets on what kind of Cherry Velvet dress she would come into the office with; our dresses were such a treat for everyone to lay their eyes on!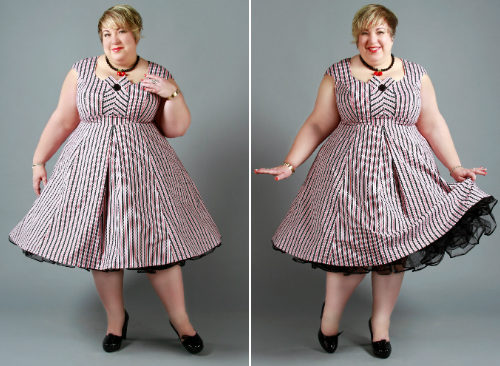 With the lovely neckline details, a full skirt + crinoline, it's hard not to agree!
We hope you enjoyed Shelly's inspiring words and gorgeous styling as much as we did. It is always such a pleasure to learn more about the beautiful souls that make our dresses even more stunning.
XOX Cherry Velvet
Missed our first blog about Shelly? Read it here!
Join Our Mailing List for exclusive discounts, sneak peeks & more!