When I think of polka dots, these are the words that first come to mind: retro, vintage, Lucille Ball, Minnie Mouse, and 50's dresses.
While polka dots were showing up on clothing well before the 1950's, it's a dance craze from this era that gave the pattern its name. Some say the dots gained their 'polka' because they resembled the dance's steps; however it's more likely that the name 'polka dots' resulted from the coinciding popularity of the print and the Polka (dance).
At CherryVelvet, we love us some polka dots. The words we associate with this lovely little print provide the perfect summation of CherryVelvet style. Retro-inspired with a cheeky side, flirty and sweet, these are the qualities we embrace when planning our dresses. So of course we couldn't cook up a batch of these frocks without throwing some polka dots into the mix!
A vintage flare and fun to wear, this black & white polka dot dress is a true classic.
(PS.  This little looker will be available exclusively in limited quantities at the CherryVelvet Online Boutique! Follow us on Facebook and Twitter to find out when the store is launched…)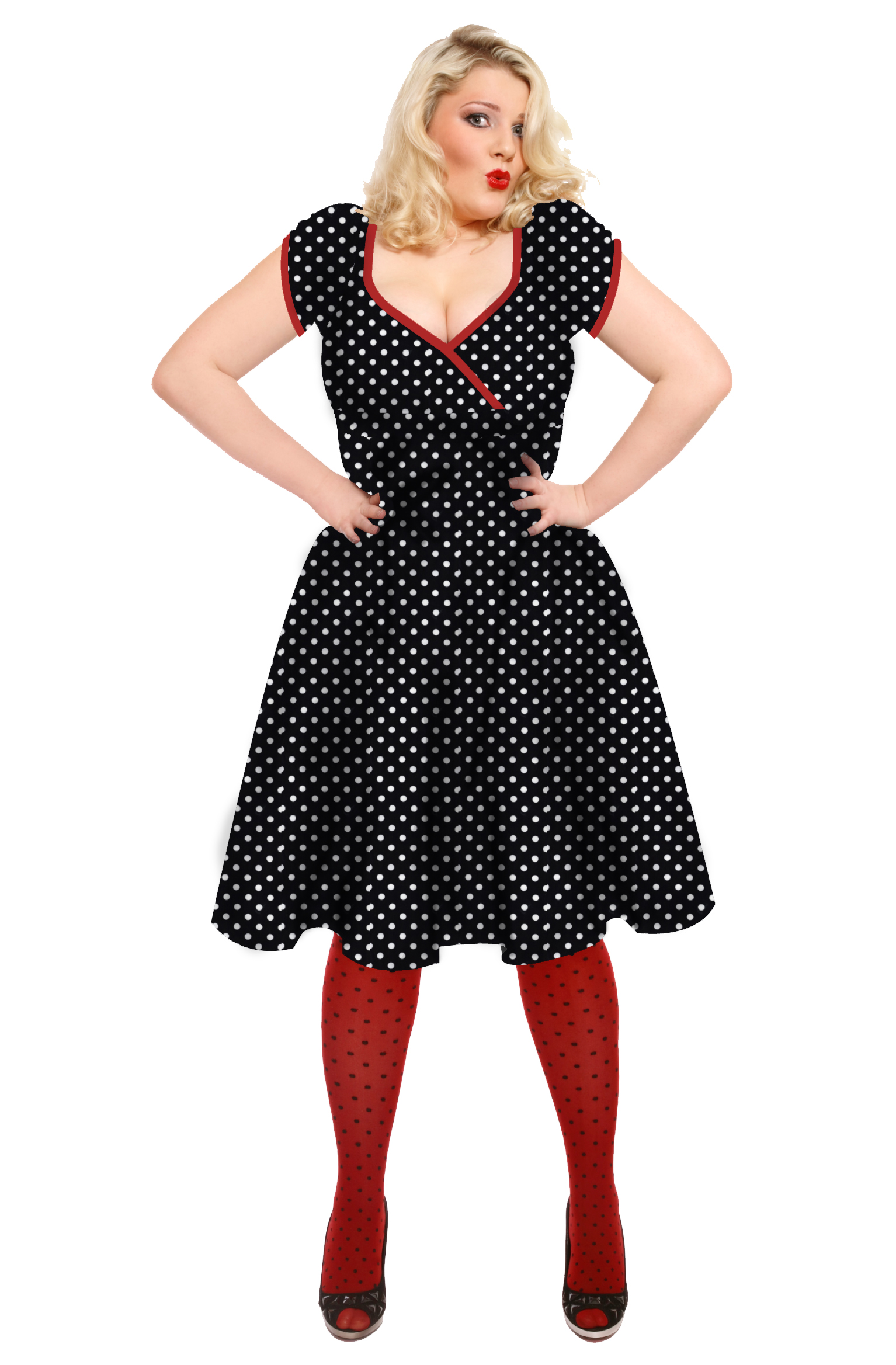 XOXO CherryVelvet