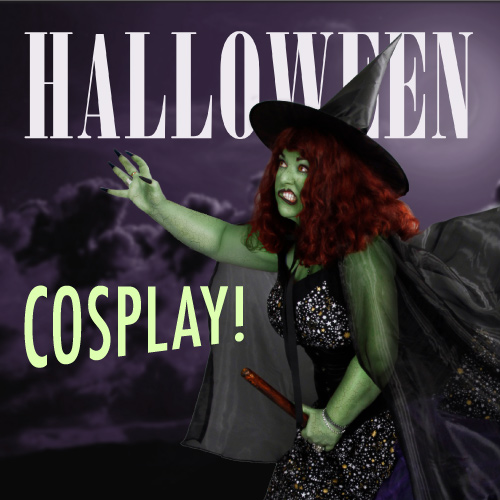 Cosplay can be fun at anytime of year, but well duh, it's Halloween! Squeee!! We love to play dress up so much we made an excuse to create fun costumes from Cherry Velvet dresses!
We love the idea of having a tickle trunk and are starting one here at the shop. A great starting point for so many 'girl' costumes is a crinoline and a corset. You'd be surprised at how many amazing costumes can start this way! Add a few items you may already have plus one or two from your fav Halloween shop and Voila! you have an original costume!
Barb the Barmaid
Picking a character or theme that you resemble makes cosplay easier. Barb is just a natural for this Hofbräuhaus style outfit, don't you think? A little white apron is another great staple for your tickle trunk…it can become Alice in Wonderland, Belle, a French Maid or a Barmaid to name a few. She's wearing the Olivia dress in Harvest Bloom and a corset from Lace Embrace.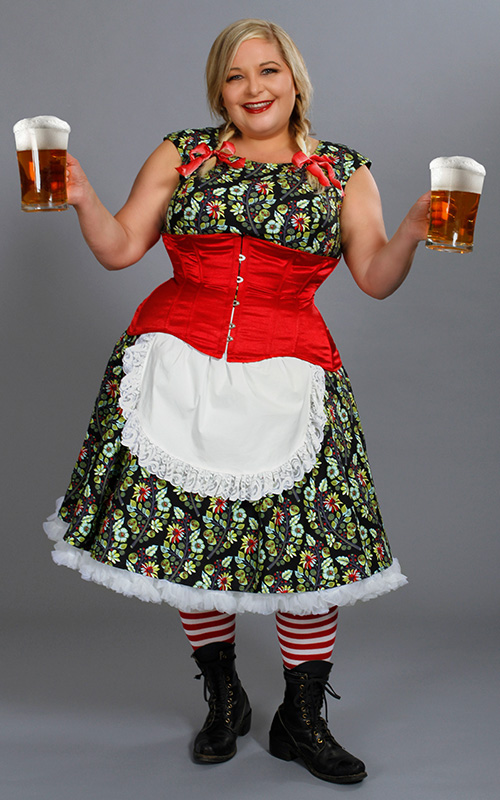 Ms. Frizzle
Diane, our designer's red curly hair was a natural for this outfit. You knew we'd do this one based on our Vanessa Final Frontier Dress, didn't you!? Fluevogs Shoes.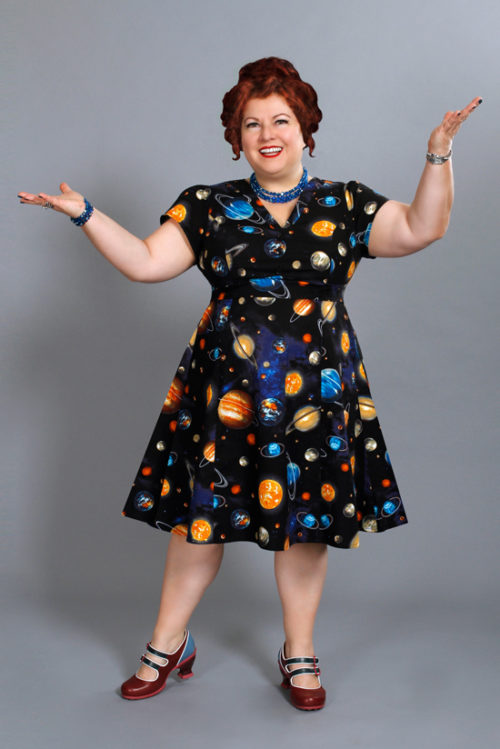 Buccaneer Barb
Using Jack Sparrow as inspo, anyone can be a pirate wench, although having long hair helps. We made the headpiece from a scrap of fabric but a scarf would also work. Next we strung some beads and added narrow braids in Barb' hair. Originally we were planning a Brooke dress as the basis for our Pirate cosplay but then well…the Norma dress in Parlour Ink arrived! We used one of our fav tricks and hitched up the skirt with a kilt pin to show a little more leg and the Lace Chiffon Crinoline underneath.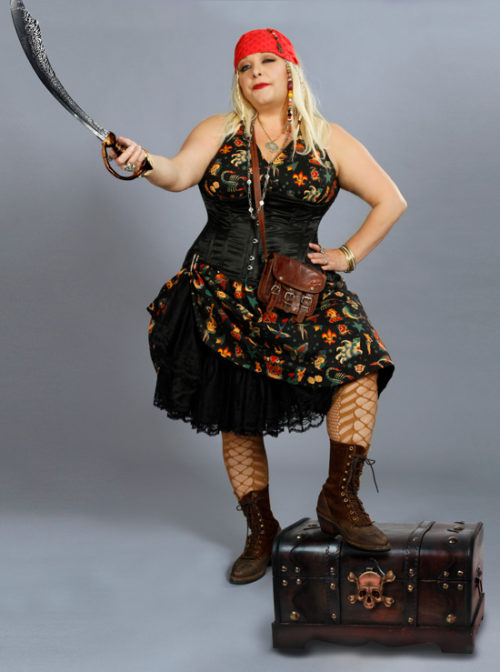 The 'Not So Wicked' Witch
Just in is a new party dress called Dita in Golden Galaxy, which we made into a decidedly elegant witch. We layered on the crinolines…all the more fun to ride a broom! Costco had old fashioned corn brooms which we witchified with some brown and black craft paint. Diane's fav eyeliner (Stila Stay all day Waterproof liquid eyeliner)…for eyebrows, eyes and lips. Fluevog shoes.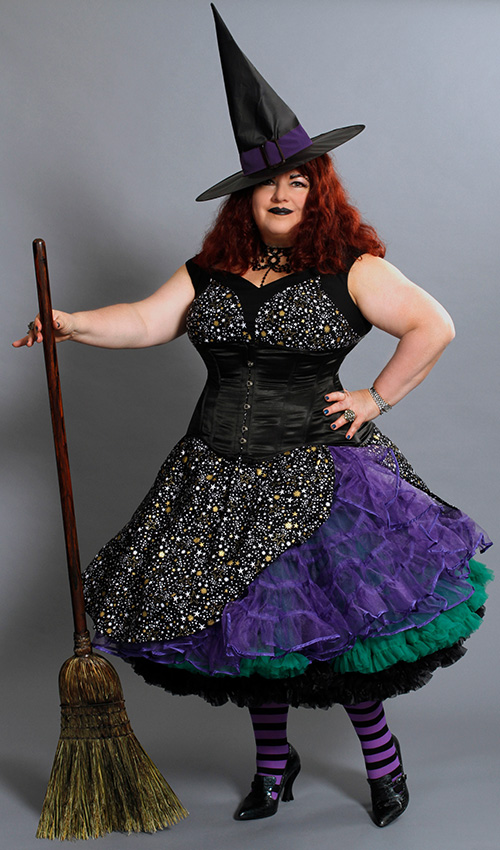 We'll have lots of fun things to check out online and at our Studio Shop (1635 Powell Street, Vancouver BC) coming up… New dresses plus a shipment of crinolines are on the way (and will be here in time for Halloween) and Erstwilder brooches too!!
Friday Oct 21 from 2-7
Saturday Oct 22 from 11-5
Love Cherry Velvet XOX