Just 2 weeks away is an uber cool insider event that happens annually in our fair city. If you've never heard of it, it's a walking tour of many hidden studio and creative spaces that inhabit the east side of Vancouver…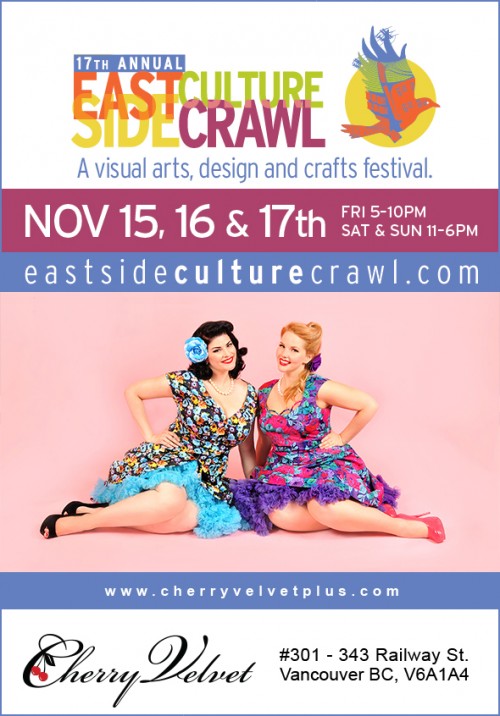 We're excited to open our studio for the 17th Annual Eastside Culture Crawl -Vancouver's 3-day visual arts, design and crafts festival (between Main Street and Victoria Drive, north of 1st Avenue).
During the festival visitors tour the studios of talented painters, jewelers, sculptors, furniture makers, weavers, potters, printmakers, photographers, glassblowers…and, again this year, our studio -where we design all our dresses too.
We will be open that whole weekend for shopping. Please feel free to come browse, meet our designer and check out how we create our dresses right here in Vancouver!
Hope to see you here!
604-683-9279
cherryvelvetplus@gmail.com
XOX Cherry Velvet