28 Oct
Somewhere in East Vancouver…a virgin's lit a dark candle and awakened three very special sisters…
The Sanderson Sisters consult their Book Of Spells and see how different the dark season is now…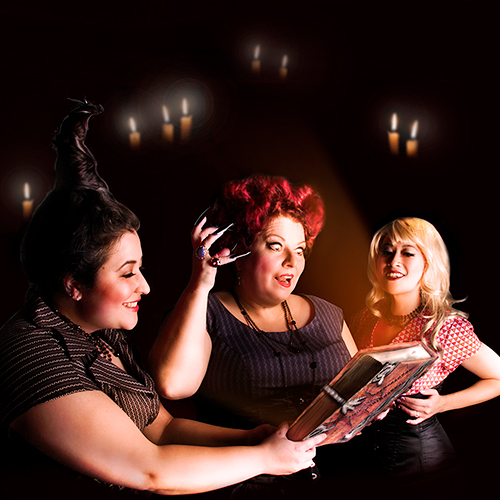 "SISTAS! All Hallow's Eve has become a night of frolic, where adults wear costumes and run amok!"
"Amok amok amok!"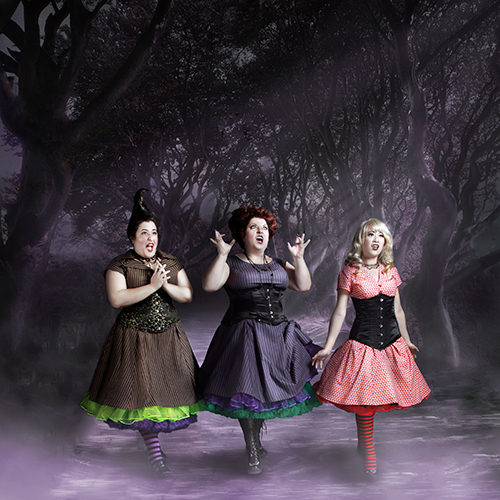 Winifred, Mary & Sarah are spellbinding in their witchy wardrobe and they're off in search of stunning ladies to join them for a wicked party…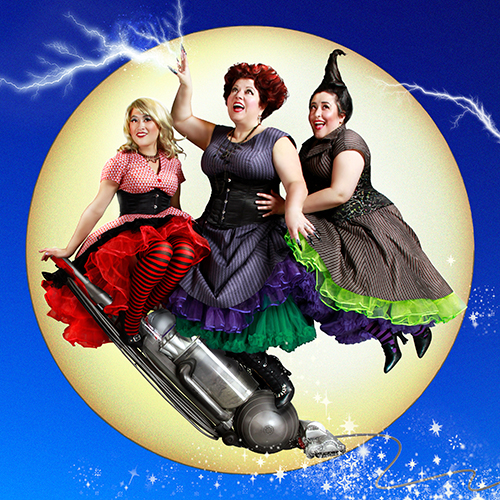 Come little beauties, I'll pair thee away
With lovely frocks of enchantment
Come little beauties, the time's come to play
Here in my garden of magic…
***
We hope you enjoyed our little homage to the classic 90's Halloween favourite, "Hocus Pocus"!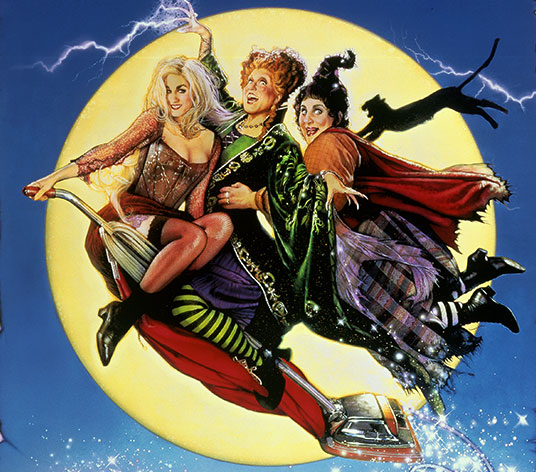 We had so much fun with last year's ethereal, graveyard photoset but this year we wanted to try something a little different in studio!
Everyone here at Cherry Velvet had a scream, scaring up all this ghostly fun. 🙂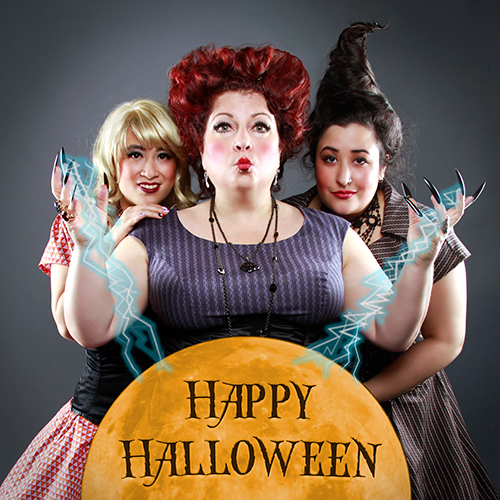 See the full-size images at our Photoset Page!
Diane is wearing our Olivia Dress in Violet Ribbons, paired with our Vintage Chiffon Spearmint & Grape Knee Length crinolines.
Dawn is wearing our Paige Dress  in Coffee Swizzle, paired with our Vintage Chiffon Grape & Lemon Lime Knee Length crinolines.
Tracy is wearing our Vanessa Dress in Across My Heart, paired with our Cherry Knee Length & Black Lace Chiffon crinolines.
Diane & Dawn's shoes by Fluevog Shoes.
See these & the rest of our dress collection at Cherry Velvet Dresses!
XOX Cherry Velvet