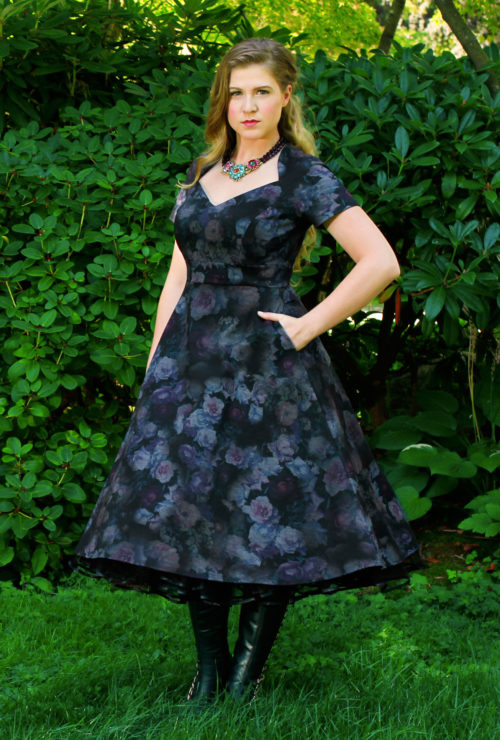 It seems Vancouver skipped a season and we went from Spring to Fall in 2 months! Now that we're a stone's throw away from October, you know that means pumpkin spice lattes, spooky decor… and Autumn Studio Shops!
Our next open Studio Shop will be on Friday, September 30th (2-7pm) & October 1 (11-5pm)!
We wanted to take a moment and spotlight a popular style we've carried for awhile and are releasing this season in some gorgeous new fabrics. We're excited to showcase Sabrina and our new arrivals at our next Open Studio Shop!
If you're lucky enough to make it down to our showroom in East Vancouver (1635 Powell St.) on Sept 30 or Oct 1, you'll be one of the special few to have a chance to try some new prints that will not yet be available on our site!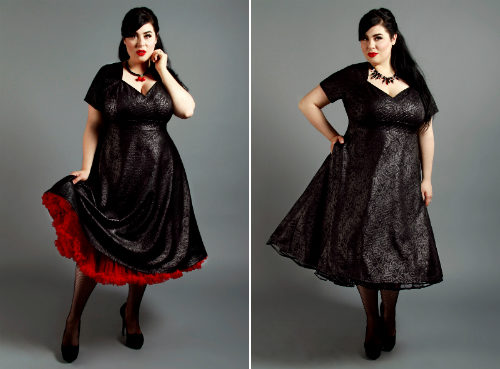 A style from 2013, we've continued to carry our Sabrina over several seasons because of its unique, elegant look. Although we have many dresses that fit above the knee or higher, our Sabrina is one of the few styles we have that offers a below the knee to mid-calf hemline, depending on your height.
And no need to cover up with a jacket, the flattering sweetheart neckline is "capped" off with darling short sleeves that wrap around your shoulders, like a built-in bolero!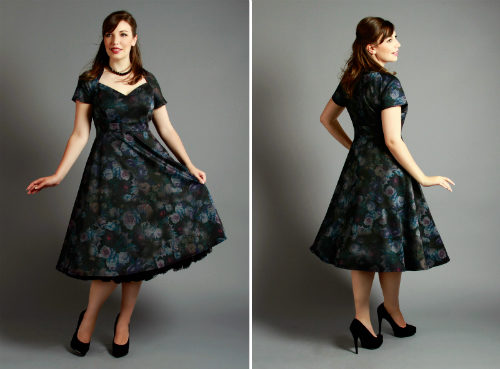 We recommend pairing it with a Mid-Calf length crinoline!
Fabulous New Fabrics For Sabrina…
Cherry Velvet will always carry our signature 100% cotton prints, but this season we decided to try something new…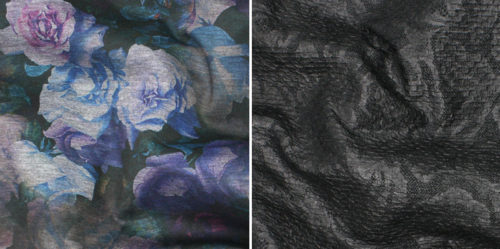 Sabrina comes in some new fabrics that we're very excited about! In addition to coming in some gorgeously rich prints, these fabrics are a completely different weight than our cotton. Indigo Rose is an incredibly soft, thick fabric that luxuriously drapes over your curves. Conversely, our new Shimmer Lace fabric is dark & elegant, yet light in weight; A delicate but opaque lace texture. We love the colour, as well! The lace is striking in the light… like onyx stone glistening in the moonlight.
We hope to see you at our Studio (1635 Powell Street) next week! There are so many new styles to try on, including many that will not be up on our site yet! Get your Sneak Peek on or grab an End Of Season dress for a great price!
XOX Cherry Velvet