Vintage style
A few years ago while traveling in the United Kingdom I discovered a little pin-up shop in Manchester. There was the most adorable red poodle brooch I had to have. It reminded me of vintage bakelite and so I've been looking for more ever since. Now I'm excited to tell you that we are selling these very same Erstwilder brooches in our showroom and online.
A Perfect Match
It was easy to choose the brooches as they have the same bright, fun and quirky appeal that our dresses have. So many of the pins are a natural match to Cherry Velvet dresses as so many of the themes are similar: Flowers, Cats, Birds and even Space! We absolutely had our Fall line of dresses in mind when we made our choices.
Zombies are in all year, right? This one is called "Drop Dead Gorgeous" with Olivia Dress in Circuit.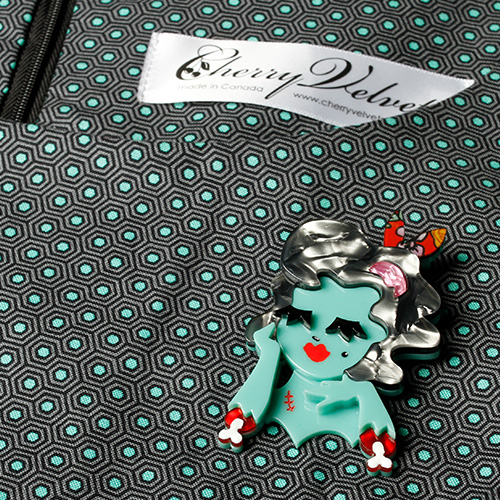 Our Vanessa Final Frontier Dress adorned with swirling planets is even more perfect with retro "Roxy's Ray Gun" pinned to it. Space themed brooches are stellar with dresses like Doris Star Magic.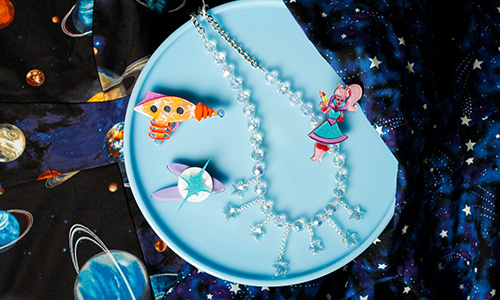 Whether you match or just accent, these pins are true conversation starters. The "Ruby the Red Cardinal" pin sets off the deep red of the hardcover books just right. Norma Dress in Page Turner.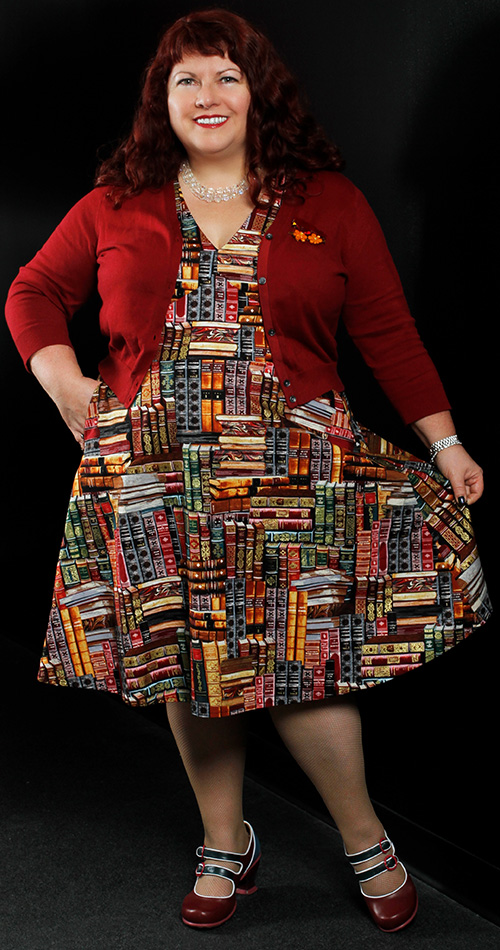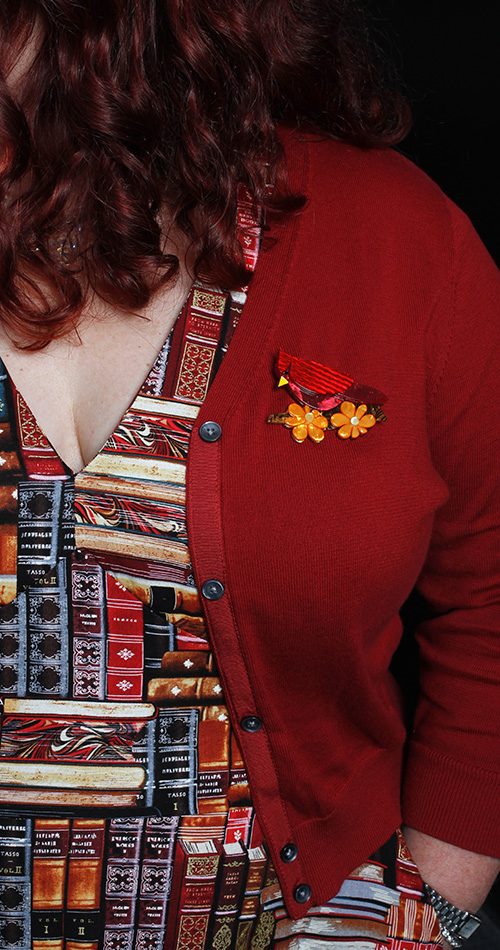 How can you not feel foxy when you're wearing "Frond Fox" with Olivia Harvest Bloom?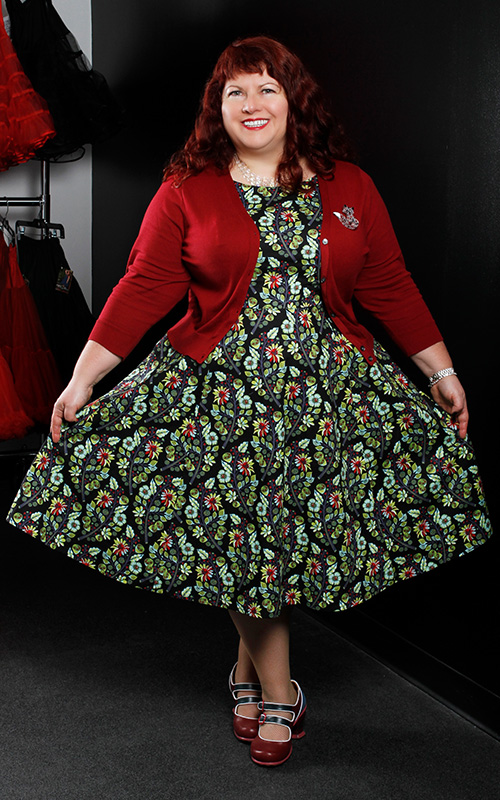 Limited Edition
Erstwilder designs and produces collectible, limited edition brooches made of layered resin. The detail is truly amazing! They obviously draw a lot of inspiration from all things vintage, rockabilly, pinup, retro and have a love of animals of all kinds too. Each brooch comes its own gift box complete with a little story paying homage to history, myth, pop-culture and classic storytelling. They're the perfect gift for anyone who loves to accessorise.
Pinning on one of these little pieces of art is bound to fill you with joy! These brooches can sell out quickly so if you love one, don't miss out!
XOX Cherry Velvet