We were thrilled to have a couple of pretty visitors to our studio last week!  Jen Kaboom (of hair flower fame) came to pick herself out a new Cherry Velvet dress and her bestie –Elly Mayday– came along with her! Jen had a tough choice to make but in the end went with one of my favourite patterns -the Brigitte dress in Rosy Dots.
It was so great to see Elly's smiling face. It never ceases to amaze me how lovely she is and always so positive. She came for her visit quite au naturel and sans wig. She is truly beautiful with no hair and hardly any make-up.
I thought I'd share a little bit about Elly as she has not been on facebook much these days and we know many of you are following her. She is taking some time off for a while and, in her words, "just doing the things that she wants to do". I think this is a wonderful idea; time is our most precious commodity. We should all spend it in ways that make us the most happy, as much as possible.
Elly told us a bit about what's she's been going through and shared some advice for my brother in law, just recently diagnosed with Cancer. Probably the most important thing she's learned….(and this is super relevant to all of us….not just those fighting Cancer): she recommends alkalizing your body.  That means choosing Alkaline foods and avoiding (or reducing) acid causing foods.  Good advice…which, in a nutshell, means eat more veggies (especially green veggies)!!! I know she drinks a green smoothie every day and I've watched her eat salads on shoots with us.
These gorgeous photos were taken by Shimona Henry (Pin-Up Perfection Photography). Doesn't Elly look amazing? She's pictured in the dress we named after her –The Elly Dress….it's coming soon!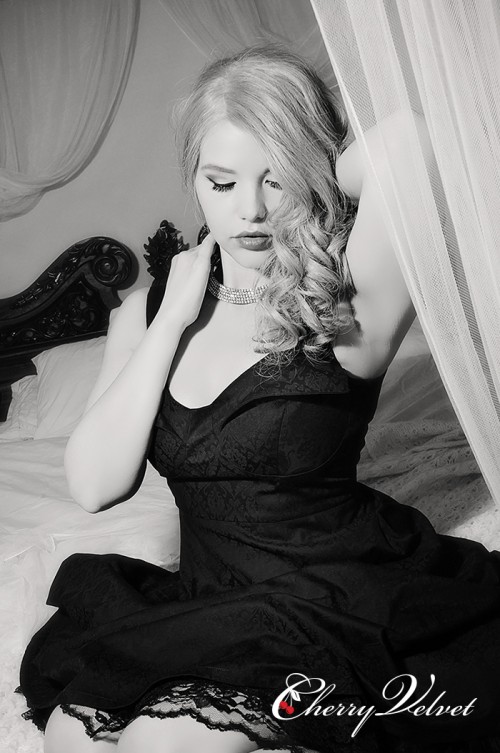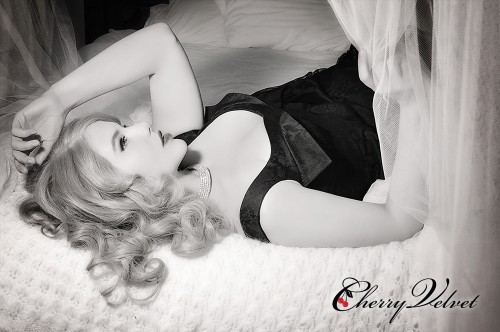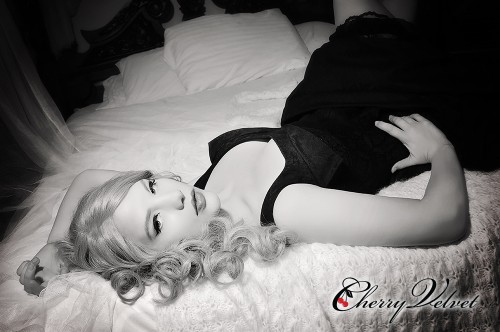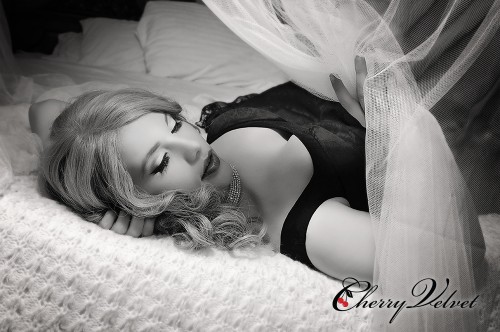 XOX Cherry Velvet