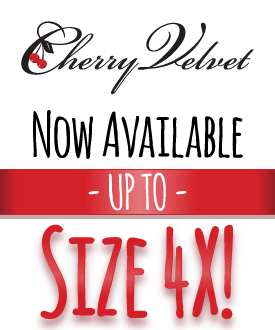 Last year, for the first time ever, we offered size 4X. Later, the Plus Size community was buzzing about an article by Marcy Cruz of Plus Size Magazine, along with some prominent bloggers in the community, regarding size inclusivity (including sizes 22+).
At the same time, an avid Cherry Velvet Enthusiast and Plus Fashion blogger, Muffin Queen's Closet, featured one of our 4X styles, the Brooke Tangerine Stardust.
Caught up in all this lovely press, we found ourselves in the rather (un)fortunate position of being sold out of 4X! It was wonderful that our 4X's were a hit, but we felt terrible disappointing anyone who wanted a piece of Cherry Velvet for themselves.
Fast forward to a brand new year and we are delighted to announce that a new slew of gorgeous curvy dresses will be released, including the much sought after 4X!
When Cherry Velvet began, we were deeply committed to creating great fitting plus size dresses, originally offering sizes XL-3X. As we began to sell our dresses, we received feedback from our shops that Regular sizes were asking about our gorgeous dresses, too!
We soon made the decision to expand our size chart to include sizes small to large. Despite our commitment to Plus Sizing, it seemed like everyone wanted a little bit of Cherry Velvet. By the time we added XS, we were up to nine sizes!
After much feedback from admirers, we discovered that there were still women who wanted to be a Cherry Velvet girl, but were unable to! So we've decided to replace our XS option with 4X, to further refocus our shop's mission to offer unique dresses and retro inspired prints to those who don't have has much variety in their size.
This Spring, we'll be offering 4X sizing in a few of our signature vintage inspired styles. All these dresses feature full skirts and pockets!
Brigitte
Our best selling dress for a reason, our Brigitte features a flattering scoop neckline and a peek-a-boo back, finished with an adorable knot.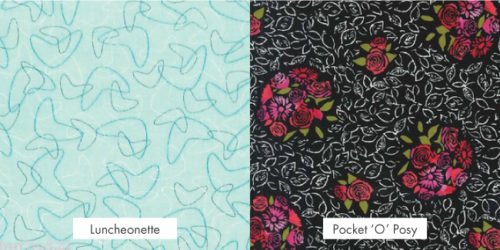 These 4X prints are available now! Regular (S-L) + Plus Sizes (XL-4X)
Doris
One of our most classic designs, our Doris features a fitted bodice with bra-cup seaming to emulate a retro corseted look!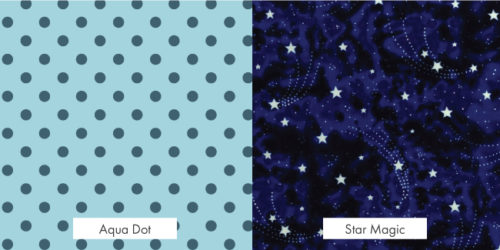 Brooke
With a gorgeously full skirt, our Brooke features a sweetheart neckline and cute cap sleeves for even more added sweetness.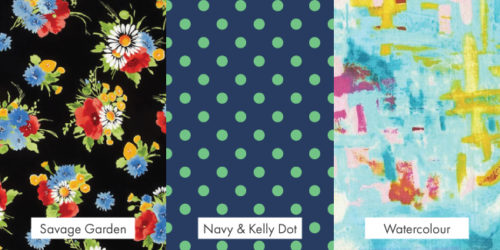 Moving forward, we're keen to continue expanding our 4X Styles with more selection and would love your feedback.  We're always interested in hearing what your thoughts are.  Please e-mail us @ cherryvelvetplus @ gmail (dot) com
We want to make your dress dreams come true!
XOX Cherry Velvet
Looking for the dress Marcy Cruz featured in her blog? Find our Brooke Dress in Tangerine Stardust here!
Our newest prints, Brigitte in Luncheonette & Pocket o' Posy can be found in our New Arrivals! More coming soon!
Follow us on FB | Instagram | Twitter
Join Our Mailing List for exclusive discounts, sneak peeks & more!